How To Install Android On Internal NAND Memory Of HTC HD2 With MAGLDR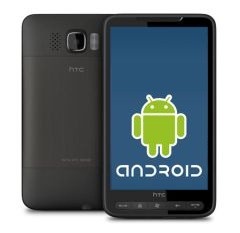 HTC HD2 supports installing Android to its internal memory, taking it one step closer to being a native Android device. While we have already covered this when the first internal memory based ROM was released for the HD2, the primary tool used to accomplish this i.e. MAGLDR has seen major updates ever since and is now much better and flexible. Read on for our new and updated guide.
You should first take a look at our previous guide on installing the first Android ROM for the internal NAND memory of HTC HD2 but don't follow the installation procedure provided there as here is the updated method using the latest versions of the tools.
Disclaimer: Please follow this guide at your own risk. AddictiveTips will not be liable if your device gets damaged or bricked during the process.
Requirements:
Procedure:
Extract the contents of the downloaded ROM to your computer.
Power the HD2 off and boot it into MAGLDR menu by keeping the Power button pressed.
From the MAGLDR menu, select USB Flasher.
Connect your HD2 to the computer via USB.
From the files extracted in Step 1, run DAF.exe.
Follow any on-screen instructions carefully to flash the ROM to your HD2.
Once the installation is done, the phone will automatically boot into Android.
Now that you have Android installed on the internal memory of your HTC HD2, you can also install a different Android ROM on the SD card of your HD2 if you want, and make it a dual-boot phone with two different Android variants. For details, see how to boot Android from SD card of HTC HD2 with MAGLDR.