How To Take Screenshots Of Android Device
With the Apple iPhone, taking screenshots of the device was as simple as pressing the power and home buttons together, and the current screen got saved under Camera Roll. With Android, no such option is available. While there are third-party apps that make this task possible, there is the native ability as well that allows you to use a component of the Android SDK to capture screenshots of your device.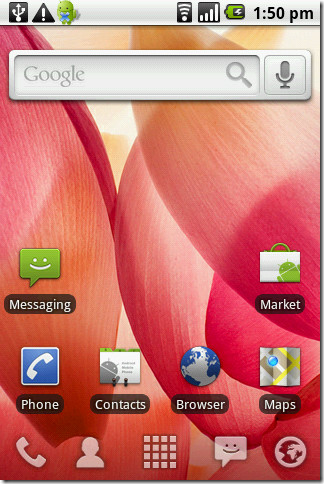 To use this, you need to have Android SDK installed and configured, along with the USB drivers. If you already have, great, but if you don't know how to do that, check out this guide here.
First, you must have USB Debugging enabled. Do so by going to Settings > Applications > Development and enabling USB Debugging.
Connect your device to your PC via USB cable. Go the the tools folder in Android SDK, and run the batch file titled 'ddms'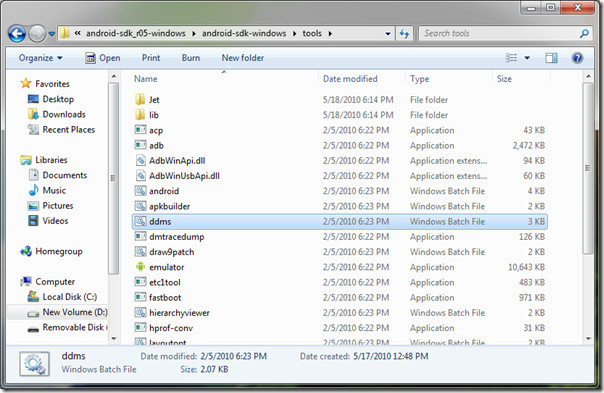 This will launch the Dalvik Debug Monitor Service. You should be able to see your device connected on top. In the bottom messages pane, the debugger may continue to give errors, just ignore them.
Under Device menu, click Screen Capture or press Ctrl + S within the Debugger window.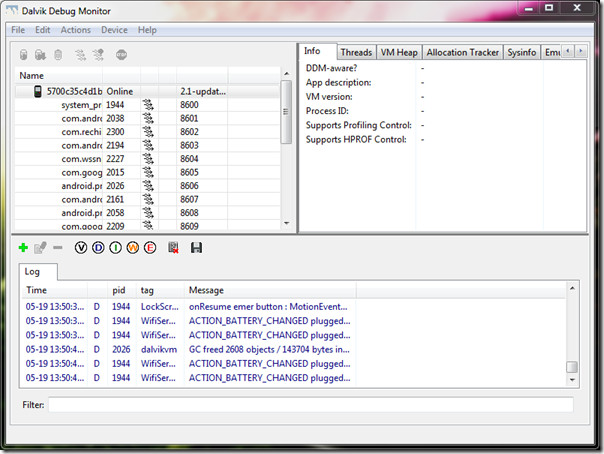 Now you will have the Device Screen Capture window at your disposal. showing the current screen of your device. You can rotate the image, save it, or copy it to clipboard. When navigating to a new screen on device, click Refresh on the one you want to capture and the image will change. Click Done when you are finished.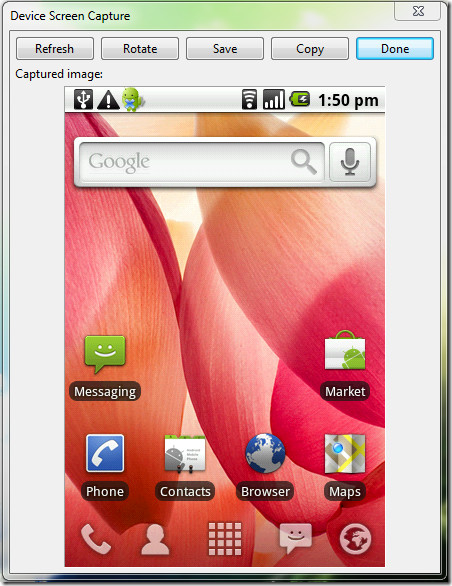 This method may not be the easiest, but this is the official way to do it. The images are saved in PNG format and don't take much size. A caveat of using this method for taking screenshots is that your memory card is not accessible to the device while in debug mode. Hence, screenshots of movies, music, etc are hardly possible.
The screenshots can be of any interface in the device as long as the USB Debugging interface remains intact.