Install ClockworkMod Recovery On Acer Iconia A500 Honeycomb Tablet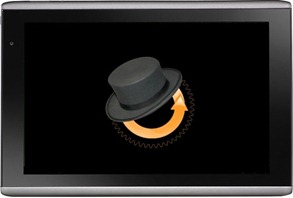 ClockworkMod recovery is finally a reality a on the Acer Iconia A500 Honeycomb tablet, thanks to an app called Acer Recovery Installer. As the name suggests, the app will let you flash ClockworkMod recovery, the stock recovery, or even custom images. More on this brilliant and very useful app after the break.
The ClockworkMod recovery bundled with this app was ported to the Iconia A500 by XDA-Developers forum member thor2002ro. When originally released, the app had a glitch in it whereby the stock recovery used to override the custom recovery when rebooting into the custom recovery for a second time. That issue has now been rectified and according to user feedback, it works flawlessly now.
If you're wondering what ClockworkMod recovery is, see our guide that explains everything that is to know about this custom recovery console for Android devices. As for installing this app, it would be needless to say you must have a rooted Acer Iconia with busybox installed. If you wish to root your device and consequently install ClockworkMod recovery via Acer Recovery Installer, see our guide on rooting the Acer Iconia A500.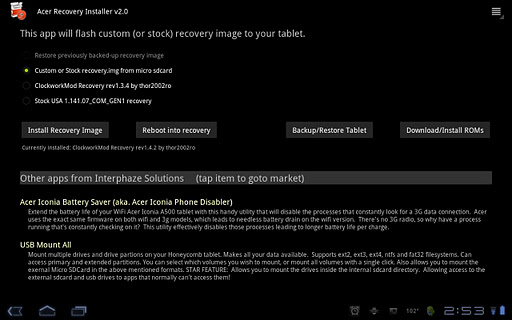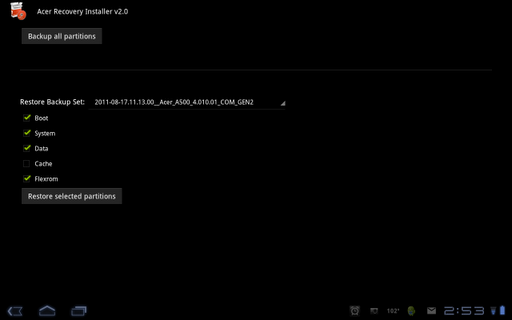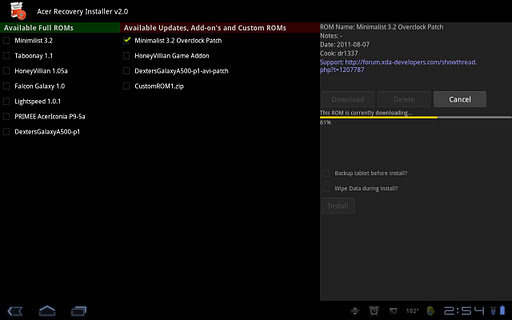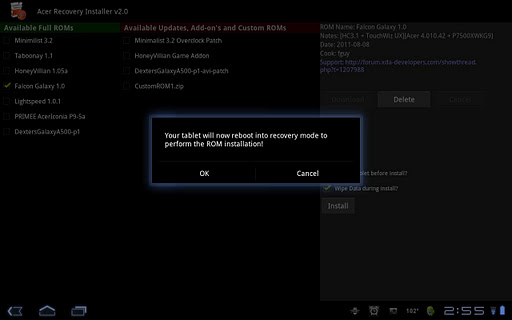 Not much rocket science involved in using this app, as you can see in the screenshots above. All you have to do is to install the app, simply hit the Flash Now button and watch the magic happen (see update below)!
UPDATE: It seems the app has been updated and we have updated the screenshots above. It still works however; just select the option of ClockworkMod recovery and click 'Install Recovery Image'. The new version also allows you to install the stock recovery, a recovery of your choice from a recovery image file, reboot into recovery, backup or restore your tablet, and even download and install custom ROMs directly from the interface.
These additions also make this app a general purpose recovery flasher for your device, rather than merely ClockworkMod recovery installer. To install any other recovery, you just need to have its recovery image file (with .img extension) and you can use the options provided in the tool to flash it too.The other new options that also make it a console to schedule recovery operations right from Android interface so that you don't have to do that manually while in recovery, making it a ROM Manager alternative for the Iconia A500.
So go ahead, download the app from the Google Play Store from the link given below, and get things going!