Install / Flash Android 2.1 Eclair On Xperia X10, X10a And X10i With X10Flash
X10Flash –2.1 allows you to install / Flash Android 2.1 Eclair on your Sony Ericsson Xperia X10 easily. Bin4ry, senior XDA member, is the author of this Eclair flash tool for Xperia 10 Series [except Xperia X10 Mini]. The tool has a pretty impressive feedback and most of the users have declared success in upgrading their phones with this tool. Please note that this software can only be utilized to flash / install Android 2.1 Eclair on Xperia X10 and doesn't support flashing / installation of any older Android firmware like Android 1.6.
Disclaimer: Please follow this guide at your own risk. AddictiveTips will not be liable if your device gets damaged or bricked during the process.
Here are the step by step instructions on upgrading your Xperia X10 to Android 2.1 Eclair with X10Flash -2.1:
It is important to note that you will need to completely WIPE user data before embarking on this method.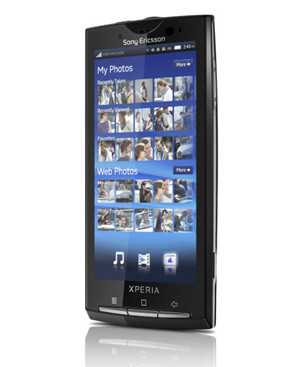 Failing to do so will put your phone in a loop boot. Apart from this, you also need to disable all User Access Permissions if you are using Windows 7 or Vista.
The first step is to download the Xperia X10 Firmware file along with X10 Flashtool and save both on your desktop.
Extract the X10Flash-2.1 and save the folder on your desktop.
Now switch on your phone and connect to the computer.
Once done, extract the Android 2.1 Eclair firmware file you downloaded earlier and copy the extracted files to Firmware sub-directory in X10Fllash-2.1 folder.
Once you are done copying the files, execute X10Flash.bat file and wait for the procedure to finish.
After the process is complete, you will get a notification prompt, hit enter to continue.
Now unplug your X10 from the computer and wait for it to boot. It usually takes up to 3 minutes for the boot after flashing Android 2.1 Eclair with this tool. In case it doesn't boot automatically, press the power button to boot it.
And there you go! You now have Android 2.1 Eclair on your Sony Erickson Xperia X10. This method has been reported working for Xperia X10, X10a and X10i. Please DO NOT use this tool to install Android 2.1 Eclair on your Xperia X10 Mini; navigate to this guide instead.