Install Official Android 2.2 Froyo Update On HTC Wildfire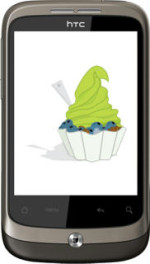 A new official Android 2.2 FroYo update for the HTC Wildfire has just been spotted in the wild, and we are more than happy to share it with you. A zip version that doesn't disable root has also been extracted for those of you who didn't update for the fear of losing root. In case you are still running Android 2.1 Éclair on your Wildfire, read on after the break to find out how you can update it to FroYo with this update.
Official RUU Build:
This Android update is the official build released by HTC recently and spotted by XDA-Developers forum member Football. Like any other official HTC builds, it contains HTC Sense, Google apps, HTC's own apps and that's about it. If you flash it to your phone, you WILL LOSE root access, so flash this one only if your phone is not rooted, and you don't care to root it in the near future either. If you can't afford to lose root access, we still have you covered – just skip to the 'Flashable Zip Build' section.
To flash the official RUU build, simply download 'Official Android 2.2 FroYo RUU' from the link given below, connect your phone to your computer via USB, run the downloaded RUU installer and just follow the on-screen instructions. Once the process finishes and your device reboots, you will have it installed.
In case of any issues, head over to the XDA-Developers forum thread for the official RUU build.
Note: For users of Windows 7 64 bit, the RUU might give issues. You can find a solution here. This method is for HTC Hero but has been tested to work equally well on Wildfire.
Flashable Zip Build:
After a lot of user concern on losing root access when flashing the official ROM using RUU, another XDA-Developers forum member danne_jo extracted a flashable zip from the official release, tinkered with it a bit and made it available for those who don't want to lose root access. He describes this build as follows:
Rooted
Busybox
Deoxeded
No Bootsound
Apps2SD enabled
Unlocked service.jar
Unlocked languages
Unlocked Rosie.apk
Changes etc/hosts to block ads, updated 4/12
Changed wallpaper
To install this version to your rooted phone:
Download 'Android 2.2 FroYo Flashable Zip' from the link given below, and copy it to the root of your SD card.
Power your phone off and reboot it into recovery.
Perform a nandroid backup.
Choose to install zip from SD card, select the file you copied to the SD card in step 1, confirm any prompts and wait patiently while the ROM is flashed to your phone.
Once the flashing process is complete, reboot your phone from recovery and you're done.
Optional: This version does not include the radio update. In case you want it, download it from the link given below and flash it to your phone from recovery the way you flashed the ROM. We have also provided links for two old radios in case you want to revert back.
If you face any trouble, want to report bugs or request features, head over to the XDA-Developers forum thread for the Flashable Zip build.
Download Official Android 2.2 FroYo RUU
Download Android 2.2 FroYo Flashable Zip (for rooted devices)
Download 13.55.55.24H_3.35.20.10 Radio (Latest)
Download 13.53.55.24H_3.35.19.25 Radio (Old)
Download 13.45.55.24_3.35.15.31 Radio (Old)