Install SpeedMod Custom Android 2.2.1 FroYo Kernel on Samsung Galaxy S I9000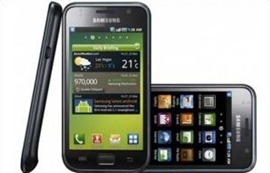 SpeedMod is a fast and stable custom Android 2.2.1 FroYo kernel for the Samsung Galaxy S I9000 Galaxy S Series device. This Android kernel offers a high compatibility with a lot of ROMs and gives great battery life to your phone. For more details, download link and installation instructions, read on.
Disclaimer: Please follow this guide at your own risk. AddictiveTips will not be liable if your device gets damaged or bricked during the process.
SpeedMod kernel was released by XDA-Developers forum member hardcore and it brings several improvements to the stock kernel, mainly better battery performance, higher speed, more stability and a greater compatibility with several custom ROMs.
This kernel is based on the JPX Android 2.2.1 kernel and works with all stock Android 2.2 and 2.2.1 FroYo ROMS as well as most custom ROMs. It includes an enhanced version of Universal Lagfix by sztupy, BackLightNotification 2.3 by neldar, sharpness and color fix, startup tweaks, updated ext4, fully functional Tiny RCU, patched lowmemorykiller and optimized compiler flags.
To install this kernel:
Make sure your device is rooted and if it isn't, refer to our step by step guide on how to root Samsung Galaxy S I900.
In case you don't have Samsung Kies software installed, use the link given below to download and install it.
Download Odin Multi-Downloader from the link given below and extract the exe file to your computer from the zip file.
Download the SpeedMod kernel of your choice from the link given below and extract the tar file from the zip file into the same folder where you extracted Odin.
Put your phone in download mode by switching it off and then restarting it by pressing and holding volume-down, home and power button at the same time.
Quit Kies on your computer, launch Odin and connect your phone to your computer via USB. One of the ID:COM boxes in Odin should now turn yellow.
Click 'PDA' and select the kernel's tar file. Leave everything else as default / blank. Make sure re-partition is unchecked.
Click 'Start' and wait patiently for the process to complete. Your phone will reboot once the flashing is done. You may then exit Odin.
You now have the new SpeedMod kernel running on your Samsung Galaxy S I9000.
Once you have the kernel installed, enable all tweaks from the recovery menu under SpeedMod features for best results. In case you face issues with the installation procedure, this page at the developer's blog contains a few workaround, or you can head over to this thread at XDA-Developers forums and join the discussion.
Download Samsung Kies Software
Download SpeedMod Custom Android 2.2.1 FroYo Kernel (HZ = 500)
Download SpeedMod Custom Android 2.2.1 FroYo Kernel (HZ = 256)