One Click Unbrick For Samsung Phones Having Odin [Guide]
The falling sensation while you are half-asleep, the dead feeling in the pit of your stomach, the utter helplessness, these are all emotions you normally go through when you brick your expensive smartphone with your own hands. In addition to the substantial loss you suffer financially, problems like loss of important contacts and data also arise. Bricking of a device can occur for a number of reasons like flashing a new ROM or following some advanced procedure in the wrong way. If you own a Samsung device running odin, then you are lucky that there are methods to unbrick it (and that too pretty easy ones), like the one we discussed here. But sadly, if you are just a simple Android user and don't know how to follow procedures that are too advanced, then a bricked device might be a huge problem for you. That's what this guide is here for. If you have a bricked Samsung phone running Odin, now you can fix it completely with a single click!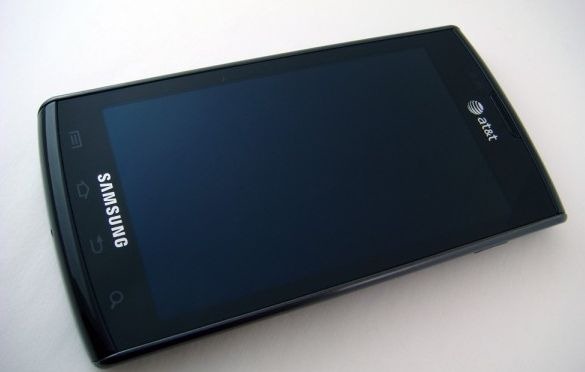 What you need is a way to unbrick your phone (say, Samsung Captivate) with just a snap of your fingers. Fortunately for you, this is now very possible, thanks to recognized XDA developer AdamOutler. The app is named OneClick Unbrick and can be downloaded from this XDA forum thread.
Disclaimer: Please follow this guide at your own risk. AddictiveTips will not be liable if your device gets damaged during the process.
Requirements and Instructions:
Your PC must have a JAVA platform installed on it. If you have problems with JAVA platform, or aren't sure what this means. go to this JAVA compatibility tester from your PC.
Download OneClick Unbrick from the link provided earlier and keep it in any folder of your choice or desktop.
Connect your phone to the PC via USB.
Double-clicked on the downloaded app named "OneClick.jar".
Click on the button labeled "unsoft brick".
If you are a Mac or Linux user, that's all you'll have to do as the app works its magic upon your bricked phone.
However for Windows, after step 3, go to the app folder and find "OneClickLoader.exe". Right-click on it and choose "Run as Administrator". This helps protect you from User Access Control which can be quite a nuisance.
The method seems to be working for most users, not so for others, but in any case, your device is already bricked, what's there to lose? Do give this guide a shot.