HTC Wildfire Root Achieved
We have some great news for HTC Wildfire owners who were looking to root their handsets. HTC Wildfire has been successfully rooted by Paul O'Brien of Modaco Forums. While the root instructions haven't been posted yet, they are bound to be released shortly. (Update: Root instructions are now available. Read the update at the end of the post for the link to our rooting guide.) In the meantime, the news should offer consolation as well as hope for all you rooting, customization and ROM flashing enthusiasts out there.
If you don't know what rooting means, see our top ten reasons to root your Android phone or tablet. Also, for a collection of all our rooting guides for dozens of Androids, see our Android rooting guide compilation.
As mentioned above, the instructions to root aren't out yet but we can very well speculate that they will be available for the general public in a day or two. Here is the screen-shot of Paul's root claiming tweet, followed by a rooted HTC Wildfire showing Superuser request screen.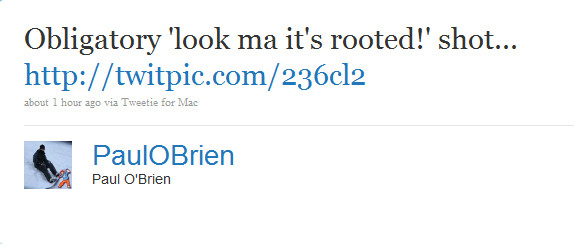 A picture is worth a thousand words. Add Paul's reputation as an authentic and well-trusted source as well as one of the pioneers of the Android rooting scene to it, and we can safely deduce there is no doubt about root access on this device. Stay tuned with us as we will be posting the detailed step by step rooting instructions as soon as Paul releases them.
Update: The complete rooting instructions for the HTC Wildfire have been released, and can be found in our guide to rooting HTC Wildfire.