Root/Unroot Samsung Epic 4G With A Single Click
Earlier we posted the ADB method of rooting Samsung Epic 4G which proved out to be a hunch for many entry level rooting enthusiasts. There is another method available now that will root your Epic 4G with a single click! Single click rooting methods are in-trend now as no one wants to get in ADB or Goldcard etc.
Update: This method is now obsolete on the current firmware of the phone. The required files are no longer available either. Check out a more recent method of rooting Epic 4G that we have written about.
Here are step by step instructions on rooting Samsung Epic 4G with a single click.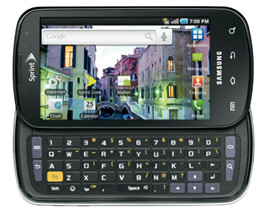 The first step is to download Epic 4G root Zip file along with Samsung Galaxy S drivers for PC.
One this is done, go to menu > Applications > Development and enable USB Debugging Mode.
Now extract the zip file your earlier downloaded and run the "run.bat" file.
Wait for the process to finish and there you go! You have rooted your Samsung Epic 4G without any hassles.
This root has busybox and remounty script inculcated as well as fixes no show sprint animation.
You can consult this XDA forums thread to get support in case this method gives you any issues. After rooting, you are free to install any custom Froyo/Eclair ROM as per your desire.
You can also unroot your Samsung Epic 4G and revert back to stock by downloading unroot file from below and following the same procedure as above.
Reference Links:
Download Epic 4G One Click Root File
Unroot Samsung Epic 4G