Take Control Of Android Screen Lock
If you are among those who hate the fact that for some Google-only-knows reason, the Android lockscreen cannot be customized, cannot be disabled and cannot be bypassed by default, join the club. Most of the Android user community is confused and frustrated as to why Google didn't let the users choose whether they want the lockscreen or not. There is no way to bypass it in settings, and the timeout period is really small.
As can easily be expected of an open source platform, there are third-party solutions available, for free. One of the best that I've seen is MyLock set of tools. These applications bring an open-source, widget-customizable replacement lockscreen to Android users.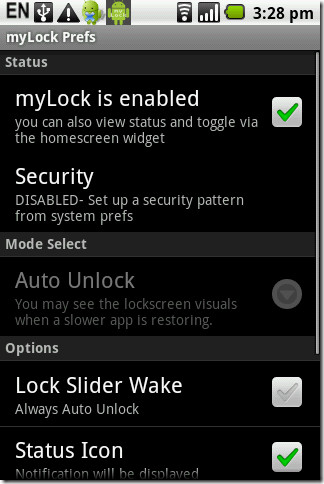 myLock allows you to bypass the autolock, and bring back a locked screen to life by pressing any button. No more drawing the pattern or sliding the screen to unlock, just one button press would do the trick. With the lockscreen widgets, you may also add items to the lockscreen itself, and things like phonetools lets a user accept or reject calls using hardware buttons instead of the touchscreen-based ones.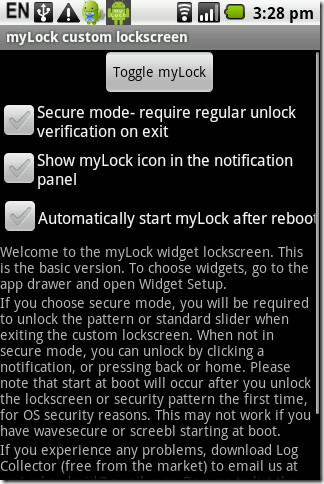 As with any system modifying app, use it with caution. You must always be careful not to have any unlock pattern set before enabling my lock, and never to change or set the unlock pattern while myLock is enabled. This is because myLock generates a random pattern and auto-submits it to the system to unlock, and having a new unlock pattern can cause serious conflict between both.
myLock is free and available from Android Market. However, you may download directly from the developer by using the link below. Either download the apk's to your system and install manually, or visit the link on your handheld. We used myLock with Android 2.1 and it worked seamlessly.