UC Browser 8.0 Saves Cache To Cloud, Allows Faster Browsing [Android]
UC Browser is a cross-platform web browser for mobile devices with support for all the renowned operating systems/platforms that currently exist. Be it Android, Symbian, BlackBerry, iPhone, Windows Mobile or any other, UC Browser has almost all the bases covered. Just recently, the company has launched UC Browser 8.0 for Android and a handful of other platforms. The browser (currently in beta) vows to enhance web browsing experience on your device through faster, smoother rendering of pages in multiple browsing modes. Users can opt to view pages with full-content support in PC mode or revert to the mobile/no-image view to save bandwidth. In addition, the browser boasts several other features such as full-screen browsing, URL-auto completion, real-time search suggestions from Google, customizable zoom level, image quality and browser orientation, in-page search, built-in download/file manager, better privacy controls, detailed Traffic stats, day/night mode support, extensive bookmarking, editable quick-dial buttons on homescreen and much more.
With the likes of Dolphin HD, Miren, Boat Browser, Firefox, Opera, Angel Browser, Skyfire and Android's own stock browser offering diverse browsing and customization features to Android users, it demands a truly special effort by a new entrant to attract the attention of one and all. Well, with all the aforementioned features, the new UC Browser is bound to attract a few users.
Although UC Browser supports opening URLs in different tabs, it does not provide the conventional Chrome-like tabbed browsing experience. Instead, the app requires you to press the tab icon (represented by a couple of overlapping small squares) on the toolbar at the bottom to add and/or switch between various tabs, just like in Safari for iOS. In fact, the browser's interface looks a lot like that of mobile Safari too, with the exception of the customizable Speed Dial on the its home page.
From the bookmarks screen (tap Menu > Bookmarks) to view your browsing history and mange all your bookmarks, add new ones, create bookmark directories, import bookmarks from the stock browser or export them to a backup file.
All content downloaded via UC Browser can be found in the /sdcard/UCDownloads folder.
On the customization front, you may tweak your browser settings to open links in new windows or the same one, enable/disable option to restore the last closed tab when the browser is launched, specify number of simultaneous download tasks and wipe user data/browsing history etc.
To let you experience faster web surfing on your device and to save substantial bandwidth, UC Browser uses its own cloud storage to store all your cached content. By tapping Menu > Tools > Traffic, you can keep a close tab on all the bandwidth/traffic that UC Browser has saved.
While all the various browsing features that are currently being offered by UC Browser worked satisfactorily during our brief test-run, we missed the tabbed browsing that comes with the browsers like Dolphin and Miren. The presence of said feature is nowadays perceived as an almost certainty with any web browser, whether on PC or on a smartphone/tablet. However, the app is still in beta and might bring along a few improvements with the final build.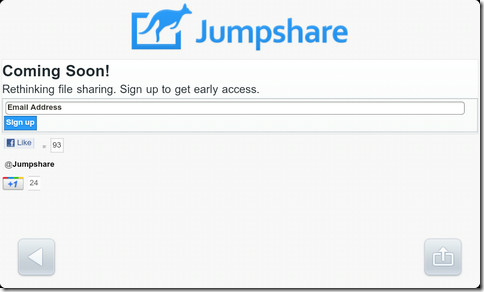 Download UC Brower 8.0 Beta for Android