We are reader supported and may earn a commission when you buy through links on our site.
Learn more
Your Driving Record Affects Your Life Insurance Rates?
Insurance companies consider all sorts of things when deciding what level their rates should be. Life insurance policies take a particularly broad view and consider all sorts of things. But is your driving record one of them? In this article, we will answer that question and also explain how you can see your driving record and improve it to try and get your insurance rates down.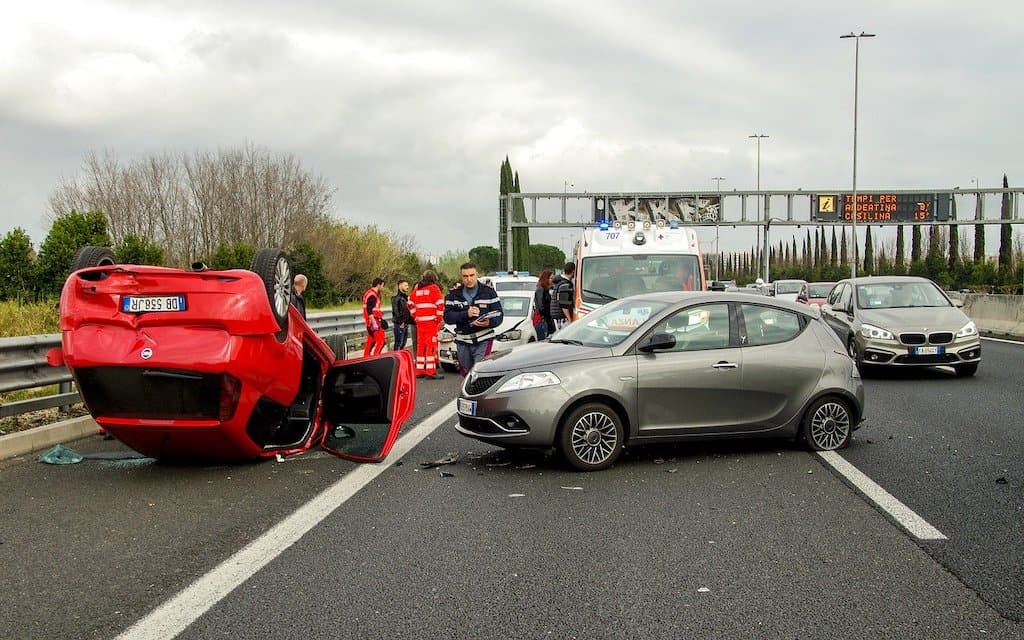 If you have been giving a higher quote for your life insurance premiums than you were expecting, you may well be scratching your heads trying to figure out why.
Life insurance companies weigh up all sorts of different things when deciding whether to insure you and how much to charge. People expect them to look at things like your age and your health records. But their research goes much further afield than that.
One thing you might not consider is that your driving record could have affected your life insurance quote. In this article, we will explain why that can be the case. We will also tell you how you can find out the state of your driving record and give a few tips on what you can do to try and keep life insurance rates as low as possible.
Understanding your driving record?
If you drive a vehicle legally in the USA, then you have a driving record. It is held by your state's Department of Motor Vehicles (DMV) and is a file that logs everything about your driving record and history.
It includes such things as when and where you passed your test, details of any vehicles you have registered in your name, and also information about any major or minor traffic offenses you have incurred.
Your driving record is a public document. This means that anyone is entitled to see it and the information is kept in the public domain. Not many individuals will be randomly browsing through your driving records, but there are quite a few companies that do have an interest and one of the keenest are insurance companies.
What information is held on my driving record?
A lot of people have never looked at their driving record or didn't even know it existed. When they find out, they are often quite surprised by how much information it contains.
Your driving record will include things like:
Personal details – this will include things like your full name, address, date of birth, and gender.
Driving license details – Information such as your driver's license number, driver's license class, and any legal restrictions placed on your license.
Conviction details – Detailed information about any driving convictions you have. These will include everything from minor offenses like parking and speeding tickets up to major accidents and serious offenses such as DUIs.
Driving license points – Your record will also include the number of points on your license.
As we will explain below, this is crucial data for a number of different insurance companies. Auto insurance providers will use your driving record as the basis of their decision on whether to insure you and how much to charge.
But it also includes a great deal of useful data for life insurance companies to consider too. We will explain more about what they are looking for and why below.
How to find out what your driving record looks like
If you have no idea what state your driving record is in or are wondering if some minor offenses from your past are still showing up, the best thing to do is to take a look. After all, your driving record is a public document and you have the right to view it just like everyone else.
There are three possible ways to find out what your driving record looks like:
Request a copy of your drivers record from your DMV
The first option is to request a copy of your driving record from your State's DMV.
Some State DMV's let people access an unofficial copy of their driving record online. If you need an official copy with all the latest information added, you will have to make a formal request. Most DMVs will charge you a fee of around $10. Be aware that prices can vary from state to state.
Requests for official copies of a driving record are not usually a DMV's number one priority so it can take quite a while for them to be processed. If you need to access your driving record quickly, you will need to choose a different method.
Request a copy of your driver record from your insurance agent
If an insurance company has requested a copy of your driving record for the purposes of reviewing your rates, it may be willing to provide you with a copy of what they receive. Some will even let you have a copy for free.
Be aware that this is down to the discretion of individual companies and agents so don't be offended if your company refuses to help.
There is also a notable downside to getting a copy of your driver record in this way. If you want to use it to persuade your insurance company to lower your rates, you may need to get your DMV to make changes to it.
But if the insurance company has already seen your driving record as it is, they may be reluctant to accept any changes and lowering your rates can be much harder.
Run a background check on yourself
The third option is to use a third-party background check to see a copy of your driving record.
A Background checking site is an online tool that searches through multiple public data sources to compile reports which pull together all this information and create a profile of any US citizen.
If you run a background check on yourself, you will be able to see all the information about yourself in the public domain. This includes the latest version of your driving record and will show details of any driving license points or other recent driving incidents you have been involved in.
The information is present in an easy-to-read report and most decent sites can run a search and generate a report in just a few minutes.
You can then use this information to fix your driving record and attempt to bring down any insurance rates you think have been set too high.
Best background checking site to check your driving records
Running a background check is probably the fastest and most reliable way to see what your driving record looks like. But there are a lot of background checking sites on the market and they all make claims to be the best site around. Choosing the right one can be tough.
That is why we have been testing all the top background checking sites to see which is best at digging out up-to-date and accurate driving record data. As a result of these exhaustive tests, we have identified two sites that stand head and shoulders above the rest. They are: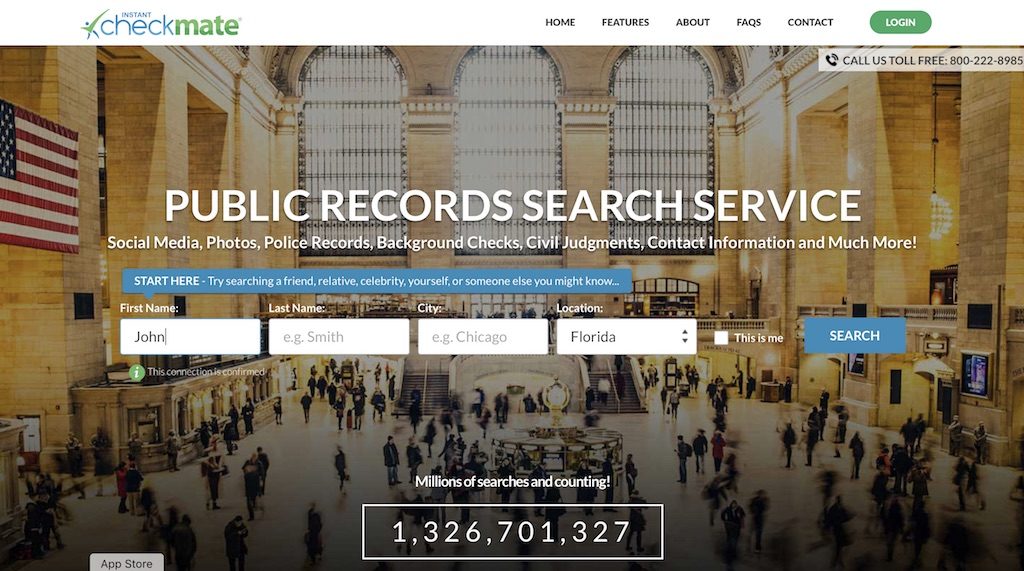 Instant CheckMate is a background checking site that specializes in speed. If you need to find out about your driving records quickly and want to be sure of accurate data, they are the site for you. In our tests, Instant CheckMate generated comprehensive and detailed driving record data faster than any other site with a degree of accuracy that surpassed our expectations.
Speed is not the only selling point either. Instant Checkmate has good mobile apps for iOS and Android devices and a user-friendly desktop dashboard which means it is a really simple service to use. When their searches are complete, they also produce readable and user-friendly reports that allow you to find relevant details fast.
Instant Checkmate costs $34.78 a month or $27.82 a month if you opt for a three-month subscription. At these rates, Instant CheckMate is not the cheapest site on the market. But if speed is your priority and you don't want to compromise on quality, Instant CheckMate could be the best site for you.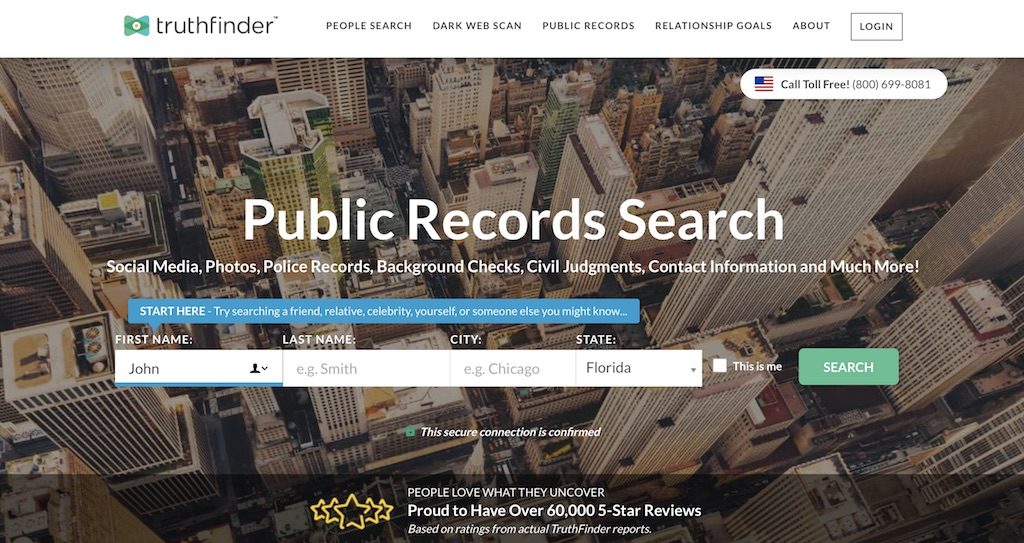 TruthFinder is able to generate unerringly accurate driving record data with every search and its algorithms are so impressive, they can even cut through inaccurate or misleading information to find the right details every time. We tested TruthFinder numerous times and not once did it fail to produce driving record data that was both correct and complete.
Truthfinder does not offer the most consistent speeds but accuracy is its USP and this is also in evidence in the final reports it produces. These are detailed and well-designed as are the desktop dashboard and mobile apps used to manage searches.
Another USP is the TruthFinder customer support service. This can be accessed around the clock and is also available on a toll-free number, something no other site we tested can offer.
Subscription prices for Truthfinder are reasonable and we came away from using their tool with a sense that everything was done with the user's needs to the fore. This is certainly not the case with every site and if is either accuracy or user-friendliness is your priority, you won't go far wrong with TruthFinder.
How do life insurance companies consider your driving record?
When a life insurance company is considering your policy, or whether to offer you a policy, they will consider all sorts of different information from a whole range of sources.
They need to consider things like your health record, your age, your family's health history, and anything that could have an impact on either your health or the length of your life.
Driving is a highly dangerous activity. In 2018, the last year for which data is available, there were 36,560 deaths in RTA's in the USA. As a result, driving is a factor that life insurance companies take extremely seriously.
If you can be seen to have a track record of being an unsafe driver, they will conclude there is a higher chance of you being killed in an RTA. This means they will want to increase your life insurance rates as a result.
Your driving record is the easiest way for them to get a clear view of the type of driver you are and assess what level of risk there is to them from offering you life insurance.
Every insurance company uses different criteria, but in general terms the more infractions and driving license points you have on your driving record, the higher you can expect your life insurance rates to be.
How can I keep my life insurance rates down?
While life insurance companies can and will access your entire driving record, the good news is that most of them will only consider the most recent parts of your record. This means that if you have some minor infractions from your youth on the record, these are unlikely to affect your rates.
This is not always true for more serious offenses. If you have a DUI on your record, this is likely to still be taken into account no matter how long ago it was.
The good news is that there are ways to improve your driver record. To do this, you will need to see a full copy of the information first so use one of the methods above to get a copy of the latest version of your records. Once you have done this, there are few options open to you:
Challenge any inaccurate records – mistakes do happen on driving records. If you see any tickets or points you don't recognize, challenge them with your DMV. If they are wrong, you can get them removed.
Expunge violations from your record – It is possible to expunge some driving violations from your driving record. Rules on this vary depending on which state you are in and it generally only applies to some minor offenses that occurred a long time ago. But it is worth looking into the rules where you are if you think you could clear up your record.
Settle minor claims yourself – Insurance companies always consider how many claims you have made when setting your rates. If you are involved in a minor accident and can afford to pay for any damage yourself, doing so will always help to keep your other insurance rates low.
Take a driving safety course – If you have been in accidents recently, taking a driving safety course demonstrates to insurance companies that you are serious about becoming a safer driver and should pose them less of a risk.
Wait – If your driving record has things on it that occurred a few years ago but will still be looked at by a life insurance company, you could always wait until these incidents are no longer likely to be considered and then apply for life insurance.
Summary
The short answer to the question in the title of this article is that yes, your driving record can affect your life insurance rates. But this doesn't have to be all bad news.
While life insurance companies will definitely look at your driver record, they will not look at everything. There are also various ways you can improve your record so it doesn't adversely affect your rates.
In this guide, we have explained what these are also offered some advice on how you can see what your driving record looks like, including recommended the best background checking sites to use.
Have you found your life insurance rates have been affected by your driving record? Did you manage to do anything about it? Have you managed to improve your driving record to make all your insurance rates better? Do you have any other tips for our readers on how to do this? First-hand advice and experiences are always useful for our readers, so please do share yours with us using the comment box below.