Change Ubuntu 11.10 Logon Screen Background With LightDM Manager
In a previous post we showed you how to change the Ubuntu 11.04 logon screen image with the help of Ubuntu tweak. The recent release of Ubuntu 11.10 has replaced the GDM (Gnome Display Manager) with LightDM. For this reason, a new logon screen changer called Simple LightDM Manager has been released by a 3rd party developer. It is developed keeping in view the LightDM structure for Oneriric and therefore it serves as a quick logon screen tweak for replacing the default Ubuntu 11.10 logon screen image with a custom picture or solid color.
This GUI based application currently supports changing the logon screen background image and logo, with no additional tweaking options. You can install LightDM by entering the following commands in the Terminal:
sudo apt-add-repository ppa:claudiocn/slm
sudo apt-get update
sudo apt-get install simple-lightdm-manager
To begin, select an image or color for the logon screen background image and optionally a logo to replace the default logo. When done, click Apply Changes and reboot your computer.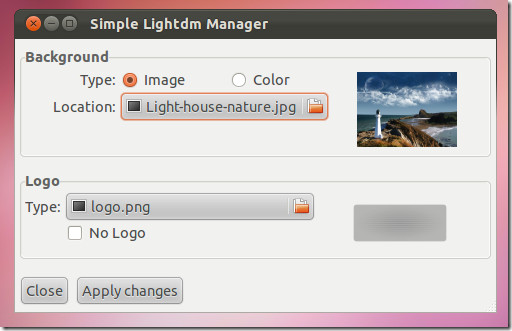 Once your system reboots, the new logon screen image will be applied. It must be noted that there is no option to revert the changes applied by LightDM Manager and the only way to get back the old logon screen look is to manually select the previous image and logo.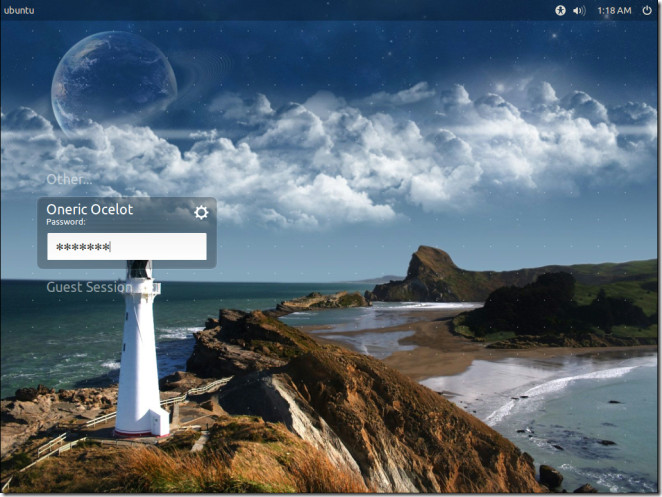 You can also download the Deb package of LightDM Manager from the Launchpad link given below.
Download Simple LightDM Manager