Downloader For X – A Powerful Download Manager For Ubuntu Linux
If you are looking for some cool GUI based download manager for your Linux distribution, give  Downloader for X a try. It is an download manager for Ubuntu that allows easy downloading of files by providingeye-candy functions. In order to achieve faster speed, this tool splits files into multiple segments(multi-thread), supports both HTTP and FTP protocols, and can also schedule the downloads.
To install it, run the following command in the terminal.
sudo apt-get install d4x
Once the installation is complete, it can be launched from Applications > Internet > Downloader for X. New downloads may be started from File > New Downloads , the Download option on the menu bar lets you view the download logs, the Queue option on the menu bar is used to manage the download queues.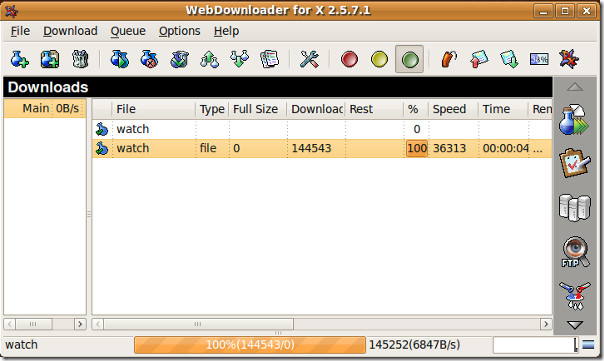 You may schedule the download process from Options > Scheduler and the download speed can be controlled from the Options > Speed option. The Options menu  allows you to manage settings regarding URL-manager, general settings and buttons configuration.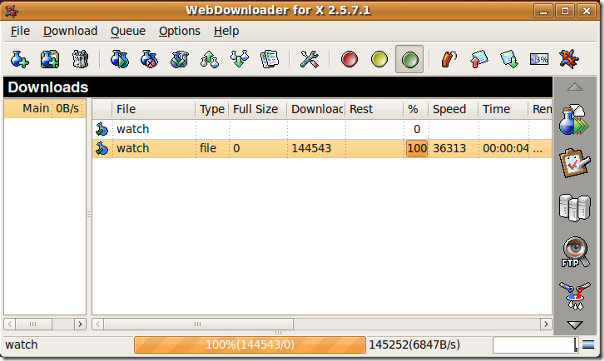 This is an extremely useful download manager specially for those who have a limited Internet connection and want to enjoy the maximum of it.