Setting Up Menu Delay Time In Windows 7
If the menus in your windows 7 are taking more time to pop up, then its very simple to reduce this delay. Using Windows Registry, you can set the time it takes to appear. The following steps will show how we can change the amount of time it takes for a menu in Windows 7 to pop, fade, or slide open when you run the mouse pointer over it. Please note that this setting will only affect the user account that you are currently logged on into.
Open the Registry Editor by clicking Start, then type regedit and press Enter.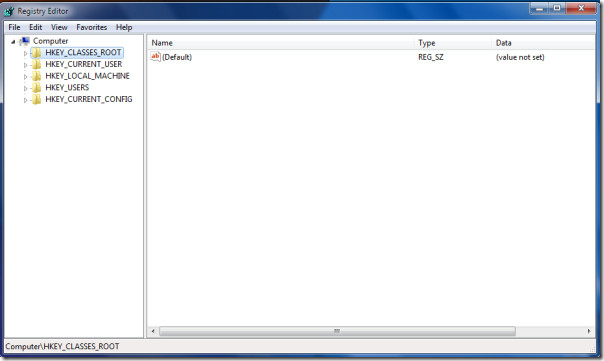 Now navigate to HKEY_CURRENT_USER > Control Panel > Desktop and locate the  MenuShowDelay option on the main window, right click it and choose Modify.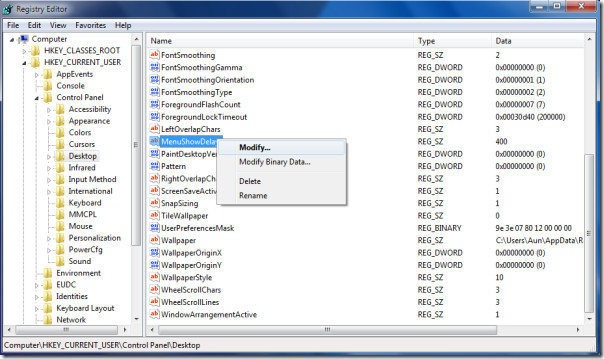 A dialogue box will be displayed and from here the value of this parameter can be changed. Enter the new value for this parameter, this value is set in milliseconds and the default value is 400  milliseconds.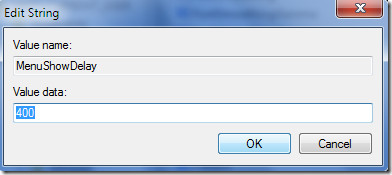 Please note that the value must be between 0 to 4000. The lower the number, the faster the response time. If you enter 0, then there will be no delay, however it is never recommended to set its value to 0. Enjoy!