How To Add Templates In Ubuntu Context Menu [Tip]
Each Ubuntu user has a Templates folder located in their Home directory. This folder is empty by default, and anything you put inside this folder is displayed in your right-click context menu (via Create New Document menu). This feature, hence, enables users to create custom templates for quickly creating new documents. For example, you can create and place a Libre Office template that may come in handy every now and then. This may be a company letterhead, a frequently used expense calculation sheet, and others of the like.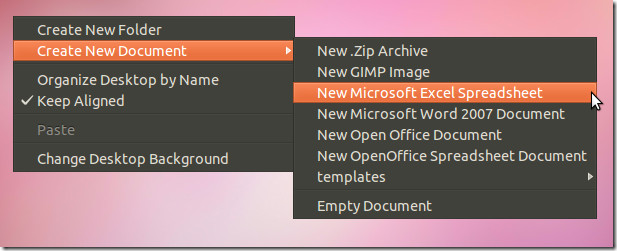 There is, of course, another alternative for individually adding items to the right-click menu without much hassle, i.e., by using third-party templates. For your convenience, we have provided a download link to a third-party templates pack (the Ultimate Templates Pack). This pack contains a number of templates for creating new RAR, GZ, TXT, Python, PHP, GIMP Image, Open office and many other kinds of files. To use Ultimate Templates Pack, download the package from the link given at the end of this post, copy the folder to the Templates directory within the Home folder, and extract it. This will display the templates in Ubuntu right-click context menu.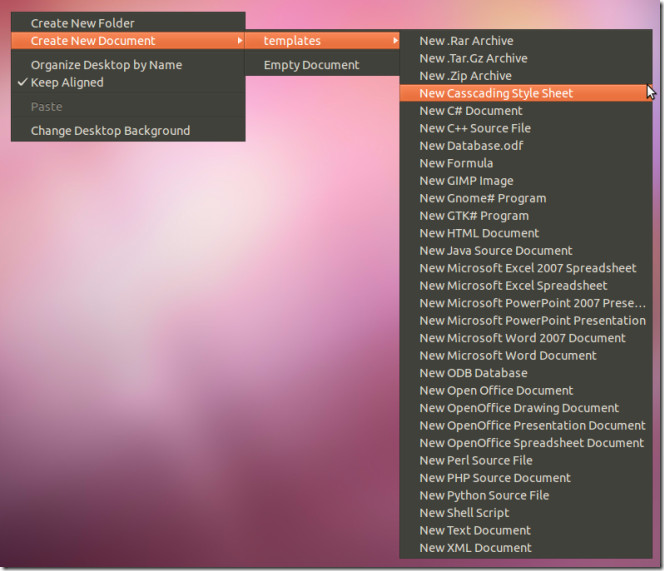 In case you find many of the items within this package to be unwanted, simply delete the files for those applications from the Templates directory, such as, perhaps, development specific items for creating XML, Java or C++ documents.
Download Ultimate Templates Pack