How To Get Classic Start Menu With Unity Launcher [Ubuntu]
Canonical has decided to eliminate the classic Ubuntu menu for Ubuntu 11.10. This has left a lot of users quite frustrated over the fact that they will not be able to use the classic menu. ClassicMenu Indicator can be a solution to this problem. It is an AppIndicator which displays the classic start menu from the AppIndicator area and acts like a regular GNOME menu. You can use it with the Unity Launcher to benefit from both kinds of menus. For example, it is handy to use Unity Launcher for finding files, folders and applications by typing name initials.
You can install ClassicMenu indicator from the command line below:
sudo add-apt-repository ppa:diesch/testing
sudo apt-get update
sudo apt-get install classicmenu-indicator
After installation, launch ClassMenu Indicator from the Applications Menu to view it in the system tray.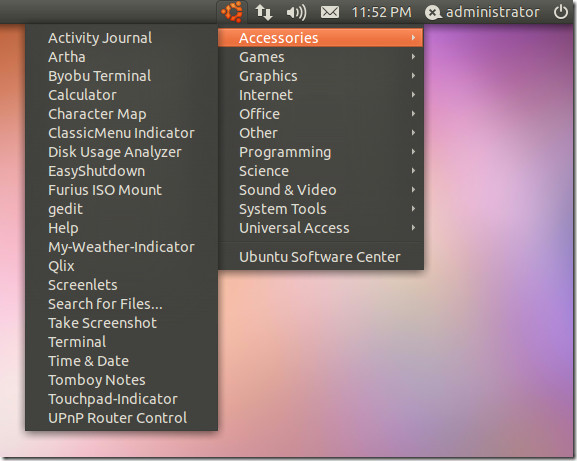 Ubuntu 11.04 provides the utility to use the classic menu, however, it does not provide the option to use it with Unity Launcher. with the help of this AppIndicator app, you can use both menus simultaneously and hopefully future enhancements will allow Ocelot users will be able to use this app with Ocelot, when Ubuntu 11.10 gets a proper release.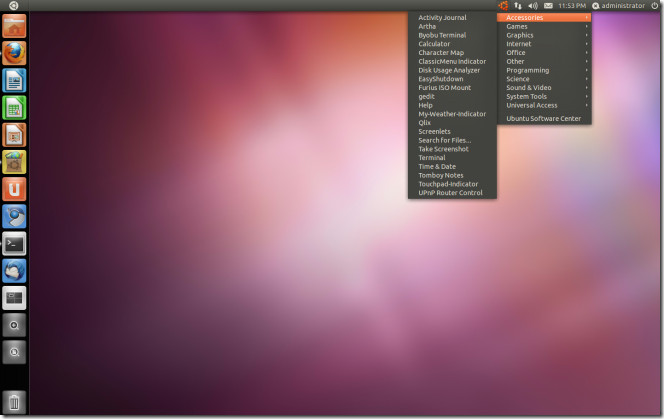 You can also download ClassicMenu indicator from the download link given below.
Download ClassicMenu Indicator