Install Windows Software In Ubuntu With Wine Doors
Wine Doors is an application that is designed to install windows software on Linux based systems. It is basically a package management tool for windows software on Linux systems and is originally developed for the Gnome desktop environment but it works flawlessly on KDE as well. Once installed, it will provide you a list of popular windows applications so installing a variety of windows application is made possible in just a couple of clicks. It works in conjunction with the application wine, so before installing Wine Doors, make sure that Wine is already installed.
You can find instructions for installing Wine here, now to install Wine Doors, open the terminal and run the following two commands in sequence.
wget https://www.wine-doors.org/releases/wine-doors_0.1-1_all.deb
sudo dpkg -i wine-doors_0.1-1_all.deb
Once installed, you may launch it from Applications > System Tools > Wine Doors.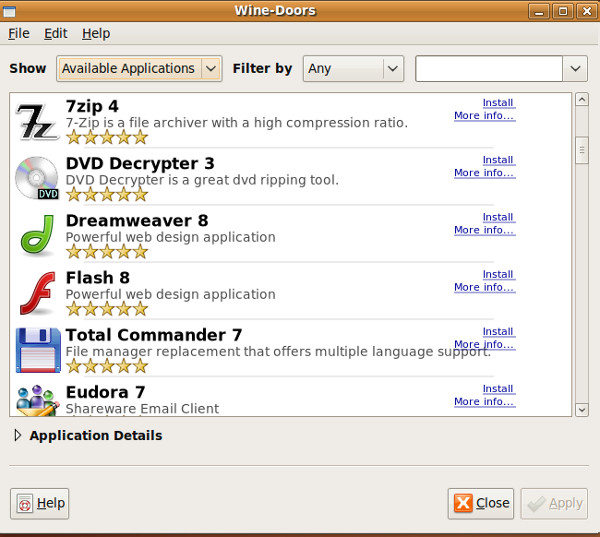 When launched for the first time, it will take some time to complete its initial configuration, after that it will load just fine. Wine Doors provides  easy  installation of many popular windows applications. Enjoy!