Manage Plymouth, Burg & Grub With Super Boot Manager
Grub Manager, Plymouth and Burg are quite handy in tweaking with Ubuntu boot options. These include changing the boot screen theme, setting the default operating system for booting, setting screen resolution, timeout and so on. Super Boot Manger is a master application for boot management which allows managing configurations for Grub, Plymouth and Burg from within a simple GUI based interface. It provides options for the installation and management of  of graphic themes, Grub,  Burg and Plymouth.
You can install Super Boot Manager from the command lines given below:
sudo add-apt-repository ppa:ingalex/super-boot-manager

sudo apt-get update

sudo apt-get install buc super-boot-manager
Once installed, you will be prompted to enter your root password, followed by a prompt for language selection.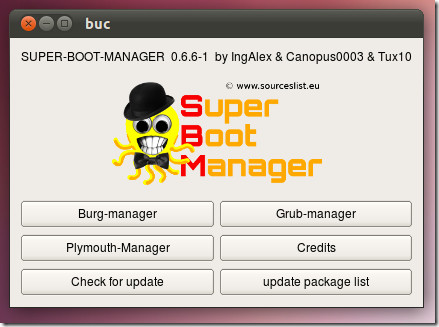 After that, you can click on Grub Manager to install it and to perform the following tasks:
Set a default boot operating system
Change the GRUB screen resolution, as well as menu time out
Remove old kernel or menu entries
Tweak text colors
Set a background picture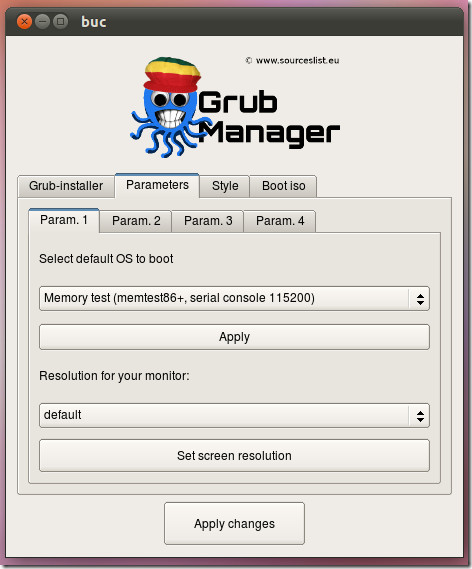 Likewise, you can use the Plymouth option to:
Enable or disable Plymouth
Select animated boot screens
Perform one-click 'proprietary driver fix that can help Plymouth boot under official drivers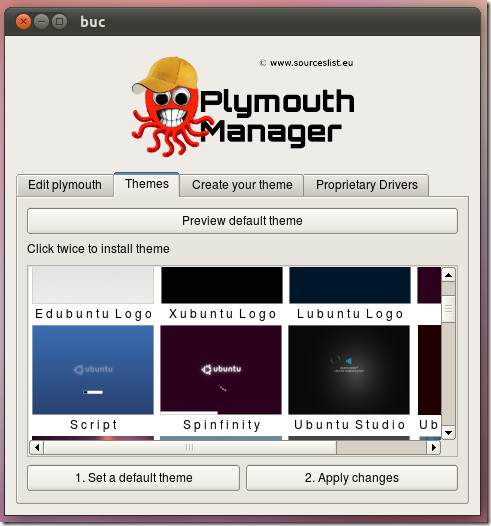 For the Burg Manager, you can
Install Burg in a single click
Set the default operating system to boot into
Set screen resolution and timeout
Easily install and enable new themes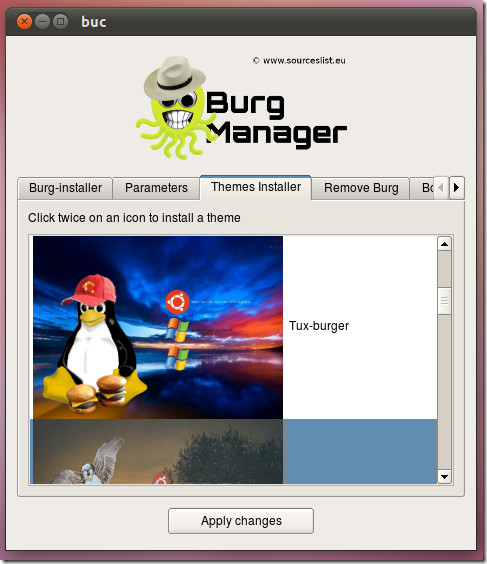 Other than the PPA given above, Super Boot Manager can also be downloaded from the download link below.