Marlin: File Browser With Dropbox & Ubuntu One Integration [Ubuntu]
Marlin is a sleek and fast GTK3 based file browser that provides a number of unique features such as Dropbox and Ubuntu One integration, color labels for files and folders and more. To acquire Dropbox and Ubuntu One integration, Marlin requires installation of separate plugins which are used to enable the functionality to publish, share and synchronize external folders in Ubuntu One and to fetch previous versions for Dropbox files. Marlin is available in the elementary OS daily PPA, thus it can be installed in Ubuntu 11.04 and 11.10. You can install it on both GTK3 and GTK 2 provided you have a compatible theme for both of them (GTK2 and GTK3).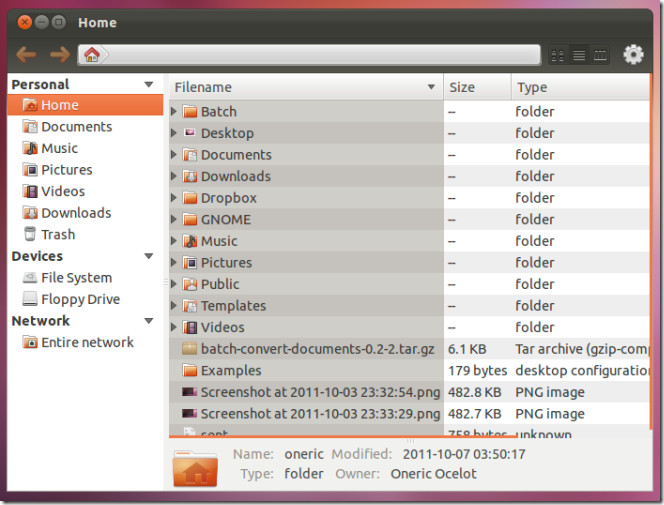 You can install Marlin along with Dropbox and Ubuntu One Plugins from the download link given at the end of the post or from the PPA given below.
Note: This PPA is for Ubuntu 11.10 only and is currently for testing purposes only, as it contains unstable packages.
sudo add-apt-repository ppa:elementary-os/daily
sudo apt-get update
sudo apt-get install marlin marlin-plugin-dropbox marlin-plugin-ubuntuone
Marlin looks much like Nautilus, however it is more different than you might think. Selecting files and folders in Marlin is done by clicking the "+" sign, whereas you can release a file / folder by clicking the "-" sign. By default all files and folders open with a single click. This attribute however can be changed by from Settings –> Preferences.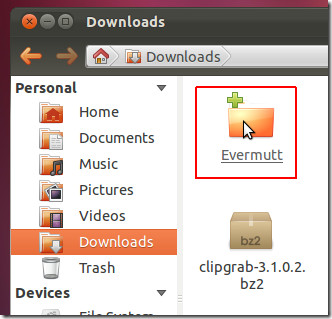 Other than the icon and list view, you can view items in "columns view" for easier sorting of files.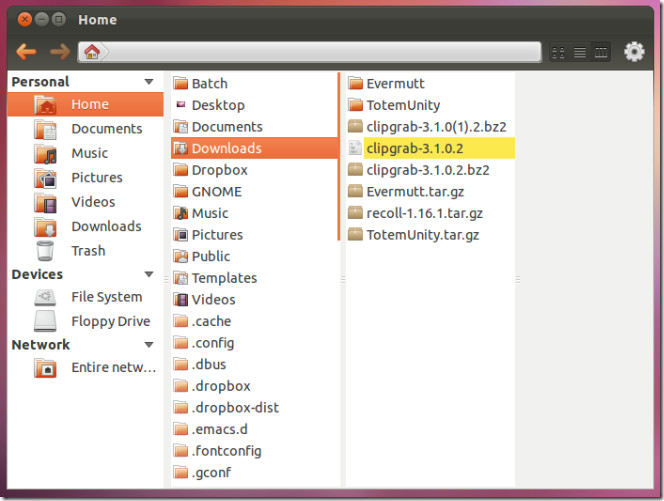 Marlin allows labeling files and folders by selecting a color from right-click context menu.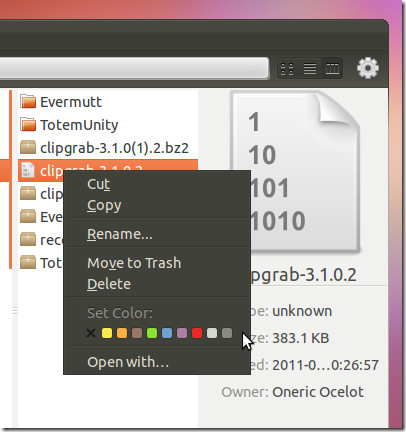 Applying colors to items will help you identify different types of files and folders.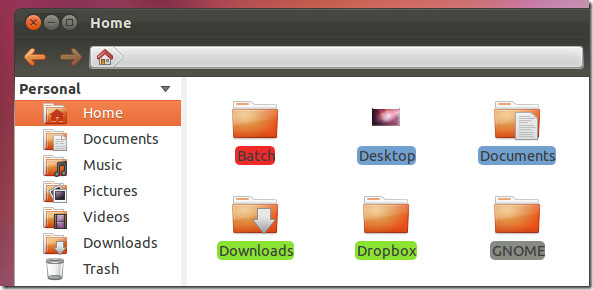 To enable Dropbox and Ubuntu One integration, click the Cog icon, go to Settings –> Plugins and enable the respective plugins.  The Behavior tab allows changing mouse behavior (such as disabling single click and adjusting mouse speed), whereas, the Display tab provides options to increase or reduce size files and folders visible in Marlin.
Using Dropbox plugin, you can get a public link to easily access previous revisions of existing files on your hard drive. The Ubuntu one plugin allows publishing, sharing and synchronizing external folders with Ubuntu One. These tasks can be performed via right-click context menu.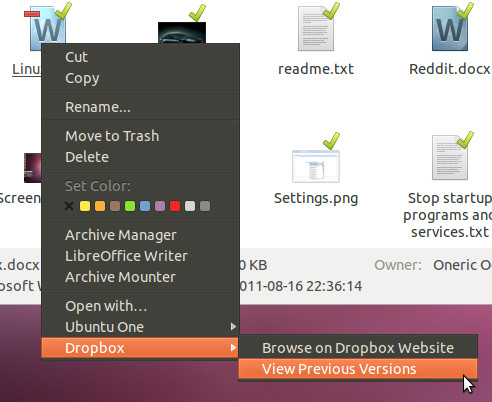 Marlin is currently in its early development stage. Therefore, the available packages are not available in stable form. As this project progresses further, we are likely to see more improvements to this feature-rich file browser.