Preview Any Kind Of File In Ubuntu Linux With Globus Preview
Gloobus-Preview is a Nautilus extension to get preview of audio, video, images, documents, code and text files. It is based on Apple's Quicklook feature that provides instant access to a variety of file types without having to open them with associated applications. This enables sorting out junk files within numerous directories and opening different kinds of file types (such as pictures, music, video, code files etc), without requiring multiple applications to be installed on your computer. Gloobus-Preview is part of the Globus project that also includes two extra applications, namely CoverGloobus (to preview and toggle audio files) and Coverflow which is still under development and is being designed to visually browse the files.
You can install Globus-Preview from the following commands in Ubuntu 11.10 and get older packages from Launchpad:
sudo add-apt-repository ppa:gloobus-dev/gloobus-preview
sudo apt-get update
sudo apt-get upgrade
sudo apt-get install gloobus-preview
Once installed, click any file and hit Space key to get an instant preview.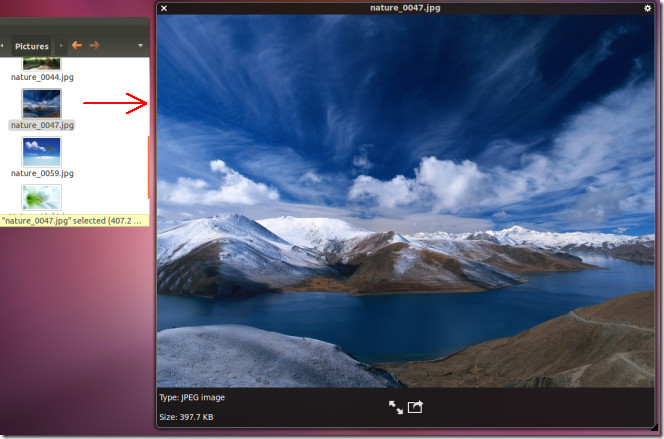 You can open full-screen view by using the full-screen mode button present at the bottom of the screen. To exit full screen mode, hit ESC.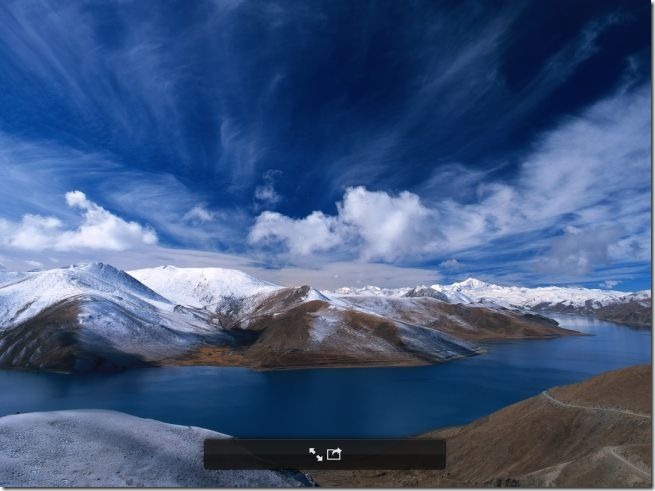 The file preview window contains a Cog icon located at the top right corner, which provides access to preview settings. These settings enable users to keep the preview window on top, close the window and to use a GTK theme for file preview.
It starts playing the entire track on pressing the space key, but for videos it shows video playback for only a few seconds.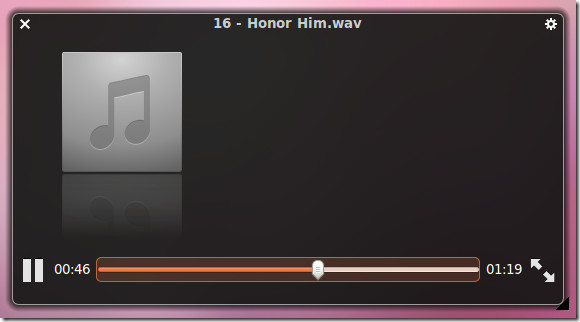 Gloobus-Preview packages for Oneiric and older versions can be downloaded from the Launchpad link given below.