Remmina: Feature Rich Remote Desktop Client For Ubuntu Linux
Remmina is a GTK+ based remote desktop client for Linux. It has been developed particularly to fulfill the needs of system administrators and users who often require remote access to computers on the go. It supports many network protocols, including RDP, VNC, NX, XDMCP and SSH. Remmina maintains a list of profiles, and allows organizing connections in separate groups. This makes it easier to sort and launch remote desktop connections. Furthermore, it works quite well with higher resolutions in both window and full screen mode. It also supports working in multiple tabs, which helps track numerous established remote connections.
To establish a new remote connection, click Create new remote desktop file (+ icon) from top toolbar.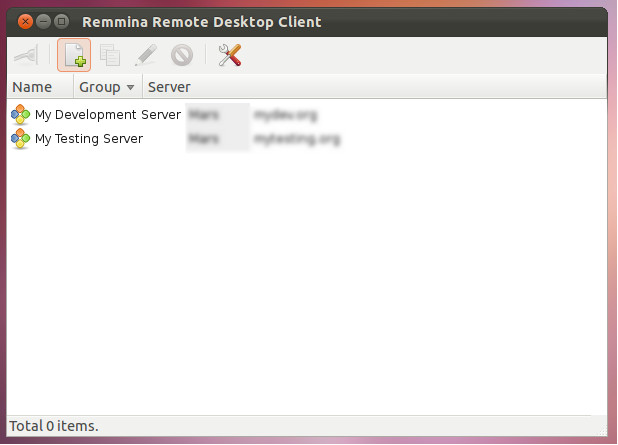 This will open the remote desktop settings window, where you need to enter the remote desktop connection settings to establish a new connection. Remote connections can be saved, grouped and launched from the main window.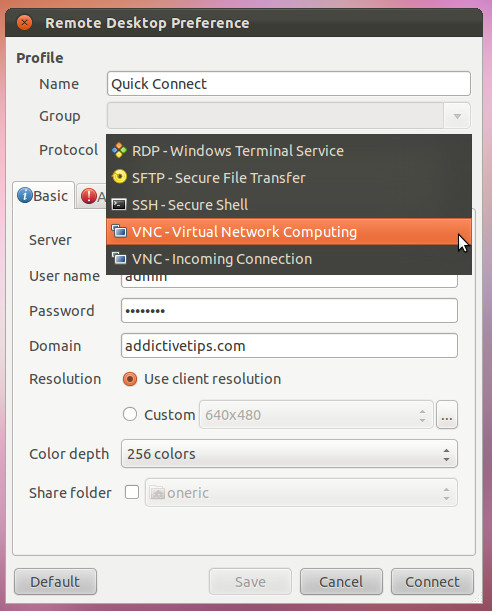 You can configure default remote connection settings from Preferences. Here, you can enable auto saving last view mode for each established connection, auto save settings when starting a connection, enable tabs, hide connection toolbar, set connection resolution and custom hotkeys. You can also configure remote desktop quality (RDP tab) by enabling/disabling features such as wallpaper, menu animation, cursor shadow, font smoothing, window drag, theme, cursor blinking and composition.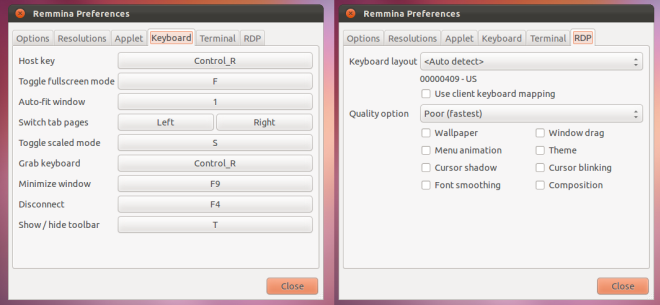 Remmina can be installed in Ubuntu via the Ubuntu Software Center. You can also download the Remmina package from source forge link given below.