Upgrade Ubuntu 9.04 To 9.10 Using The Update Manager
Ubuntu's latest version is 9.10 which is also known as Karamic Koala, so if you are using Ubuntu 9.04(also known as Ubuntu Jaunty) then here are some simple steps which which will help upgrade your Ubuntu to the latest release.
Ubuntu includes a free tool called Update Manager, which takes care of managing the latest available updates for the installed packages in your system. You can upgrade Ubuntu to the newer version by using this tool. First press Alt + 2 to launch the Run window, then enter update-manager-d and hit the Run button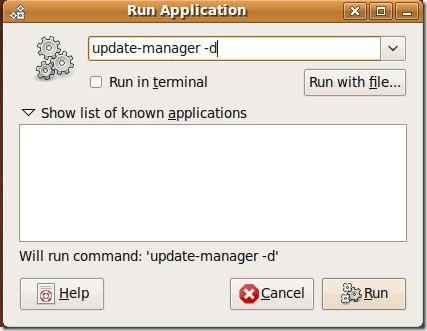 Now the Update Manager will be launched and it will show you all the available updates for the installed packages. Here you will also be notified that the upgrade of your operating system version is available.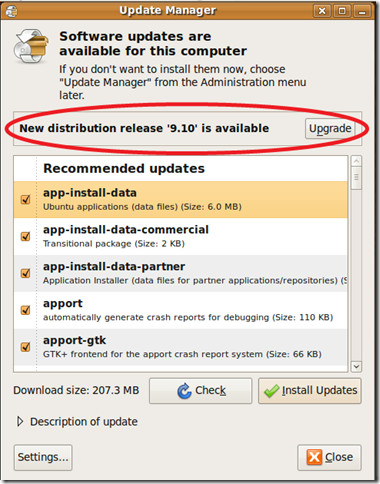 Click the Upgrade button and that's it, it will take some time to download the new packages and will install them in your system. In this way, your Ubuntu will be upgraded to the latest release. Enjoy!