We are reader supported and may earn a commission when you buy through links on our site.
Learn more
Best Free Trial VPNs with Premium Infrastructure
If you're looking for an encompassing cybersecurity solution with a free trial, VPNs can offer a lot to consider. We've compiled this guide to help you determine the best VPNs with money back guarantees you can use to get exception protection for essentially free (if only for a limited time). Deal seekers, read on.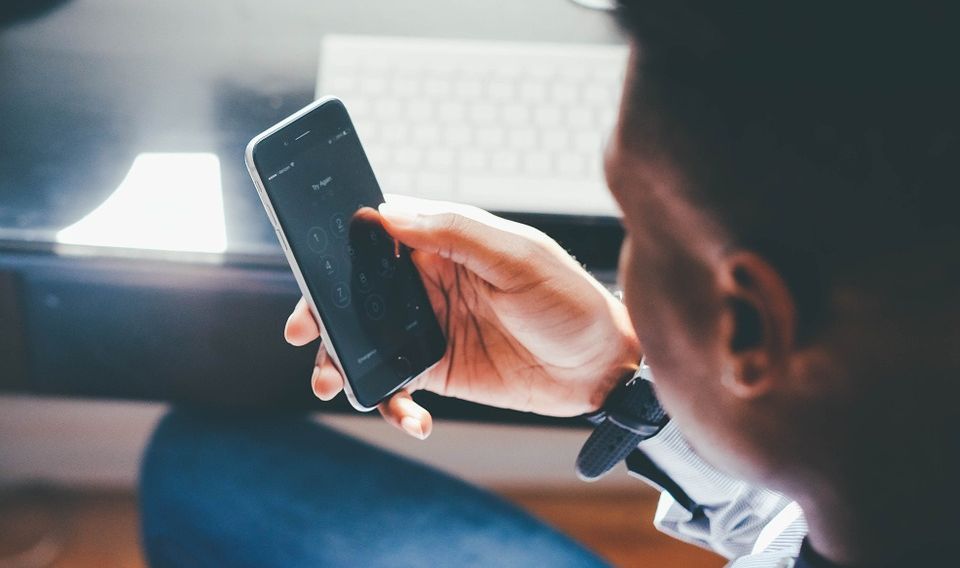 How does one month of free VPN service sound? And how about if that free VPN trial comes from a respected and reliable company? The world of VPNs has gotten extremely competitive in recent years, with hundreds of services springing up to offer fast, secure, paid VPNs to customers around the world. You can sit and research each service until your eyes turn red, but at the end of the day the best way to tell which VPN suits your needs is to give it a test run.
Below are some of the best VPNs with free trials on the market. Each one is offered by an established VPN provider that delivers a great mix of speed, server choice, and privacy. All you have to do is sign up and let your free trial begin!
Finding the Best VPN with a Free Trial
VPNs are essential tools in the modern internet connected world. Keeping your data private and your identity obscured has become a necessity thanks to spying government agencies, invasive hackers, and sneaky ISPs. With a VPN in place your data is encrypted to make it unreadable to third parties. You also gain the benefit of virtual location variability as well as a non-local IP address, which adds anonymity and security to the service.
Picking the right VPN can be a real hassle. There are a lot of features to compare and technical details to mull over, especially if you're new to the VPN world. If you're looking for a company that offers a month of free VPN service, use the criteria below to help narrow the search.
Bandwidth restrictions – One of the biggest limitations you should watch for with free trials and VPNs in general is whether or not you have unlimited bandwidth. No-cost VPN providers love to insert sneaky traffic caps to prevent you from downloading lots of large files. Even well-known VPNs will place limits on bandwidth when you sign up for a free trial. Regardless of the service, make sure the full, paid version of the VPN won't cut off your downloads.
Blocked file types – Another common practice with VPNs is to restrict which types of traffic you can use. P2P networks and torrent files are often blocked on VPNs, which prevents you from using either protocol no matter which server you switch to. Always check your VPN to make sure they allow all files and all types of traffic.
Logging – The biggest stumbling block in the quest for online privacy is activity logs. VPNs can theoretically store traffic, DNS, timestamp, and other logs just like your local ISP. This means that if a government agency compels them to share data, your privacy will be compromised. The best defense against this is to cut out logs altogether. The best VPNs have a strict zero-logging policy and aren't afraid to advertise it on their front page.
Speed – VPNs are slower than most home connections, it's one of the few drawbacks of the service. Encryption adds extra data to each packet, and because those packets have to travel across the world to reach servers, slow downloads and lagging connections are quite common. Good VPNs can compensate for this with clever workarounds in their server hardware and software.
Compatibility – To use a VPN, you have to install an app. Each device that connects to the VPN needs an app, as well. To make sure all of your smartphones, tablets, laptops, and desktop PCs are covered, make sure your prospective VPN has software available for all major operating systems, including Android and iOS.
Below is our list of the best free trials VPNs to pick from.
1. NordVPN (No Questions Asked 30-Day Refund)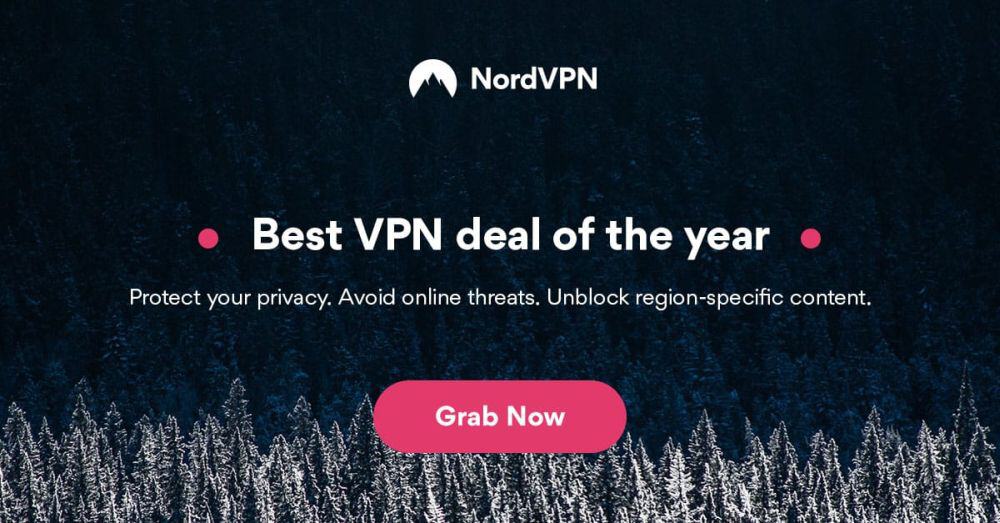 NordVPN is a powerhouse in the VPN marketplace. The service delivers fast speeds and great privacy policies across its vast network of over 5,000 servers in 59 different countries. You'll always be able to find a reliable connection no matter where you live, and when you go online your data will be protected by a thorough zero-logging policy that covers traffic, bandwidth, IP addresses, and even time stamps. NordVPN knows how to provide a stellar VPN experience, and with its free trial you'll get to experience that first hand.
Some of NordVPN's best features include:
Unlimited bandwidth and completely unmonitored traffic that allows both P2P and torrent downloads.
Incredible double encryption process that wraps important data in 2048-bit SSL encryption.
Custom apps for Windows, Mac, Linux, Android, and iOS powered devices.
Read our full NordVPN review.
2. Surfshark (No Questions Asked 30-Day Refund)

Surfshark is a relatively new VPN, but you'd be mistaken to count it out. In fact, they're expanding their network (currently numbering 3200+ servers in 65 countries) so fast, they may well overtake some of the industry veterans. Surfshark offers unbreakable 256-AES-GCM encryption, tunneling via OpenVPN, IKEv2/IPSec, and WireGuard, plus blanket obfuscation on every server. Additional protections include IP/DNS/WebRTC leak protection, a kill switch, anti-malware and adblocking, plus an independently audited no-logging policy.
Surfshark can be had for a low price, but you can split your subscription with a friend thanks to unlimited simultaneous connections. Or, just request your money back after 30 days, no questions asked.
Additional features of Surfshark include:
RAM-only server network that purges any trace of your activity.
Built-in smart DNS for added utility in unblocking websites.
Privacy-friendly British Virgin Islands jurisdiction.
Configurable settings for individual Wi-Fi networks.
Read our full Surfshark review.
3. ExpressVPN (No Questions Asked 30-Day Refund)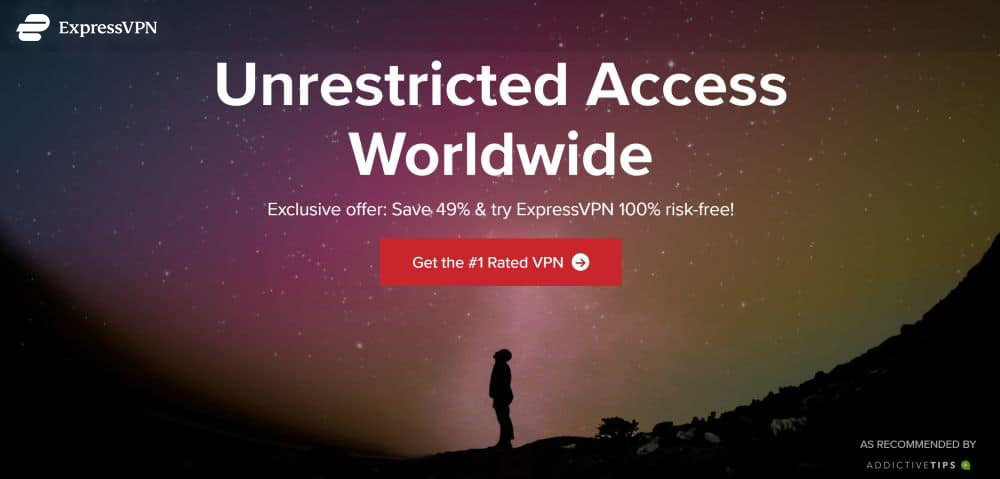 ExpressVPN is renowned for having the fastest servers, plenty of IP addresses to choose from and military-grade security to hide your online presence.
No matter which plan you choose, it will come with a hassle-free no questions asked money back guarantee attached. What does that mean? You'll be getting access to a premium VPN and get to trial it for 30 days before you decide if it's good for you or not.
Read our full ExpressVPN review.
4. IPVanish (7-days free trial on iOS)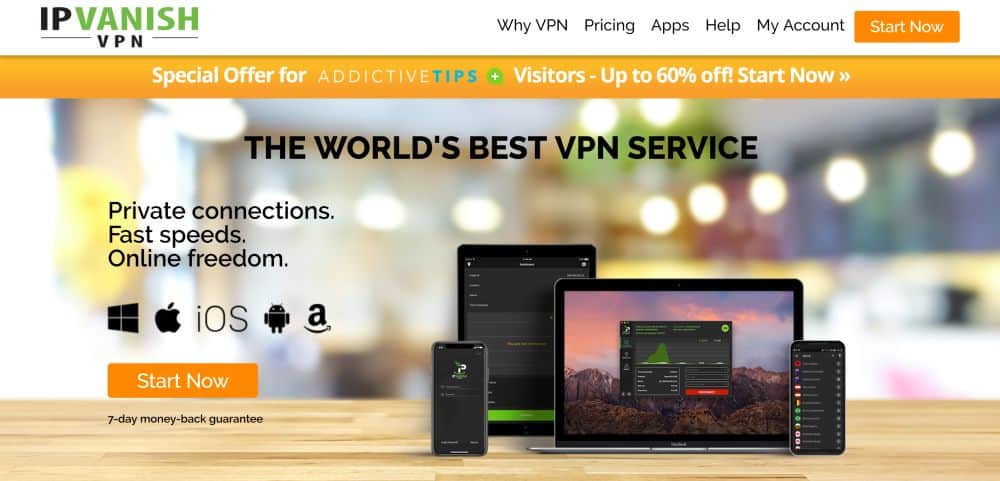 IPVanish wants to make the internet free and open to everyone in the world. The service accomplishes this by operating a large network of over 1300 servers in 60 different countries, all backed by zero traffic logs and 256-bit AES encryption. This makes it easy to bypass website blocks imposed by corporations or governments as well as use video streams from services like Netflix, YouTube, and BBC iPlayer from any location. With IPVanish you have unlimited access to the entire network and can switch servers as often as you like to find the fastest, most reliable connection.
Some other useful IPVanish features include:
DNS leak protection and automatic kill switch features to keep your IP address secure.
Custom software on Windows, Mac, Linux, Android, iOS, and more.
Connect up to five devices to the service simultaneously.
Read our full IPVanish review.
5. VyprVPN (No Questions Asked 30-Day Refund)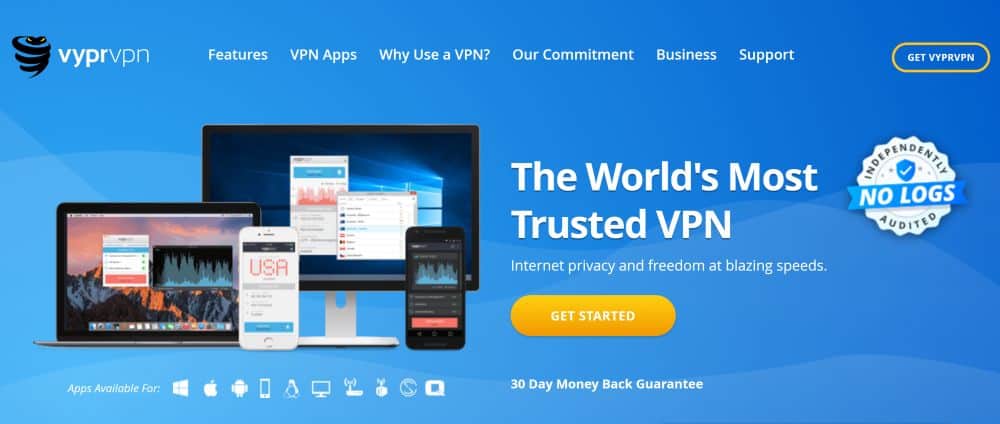 VyprVPN knows how to do online privacy the right way. The company is one of the few VPN providers that owns and operates its entire networks of servers, all 700 in 70 different locations. That gives them a massive amount of control over hardware, software, and maintenance. Third parties never have access to VyprVPN servers, which is perfect for even the most privacy minded individuals. Combined with a great zero traffic, zero DNS request logging policy, kill switch protection, and unlimited bandwidth, VyprVPN is a superb service that always puts privacy first.
VyprVPN stands out thanks to the following features:
Exclusive Chameleon technology helps defeat Netflix blocks, country restrictions from places like China and Turkey, and ISP throttling.
Support for a wide variety of operating systems, including desktops and smartphones.
No bandwidth limitations, and no restrictions on P2P or torrent traffic.
Extra security features through NAT firewall.
Read our full VyprVPN review.
VPNs with Money Back Guarantees
A close feature to free VPN trials are companies that offer 100% money back guarantees. Most of the larger VPN providers give users seven to 30 days to evaluate the product before continuing with the subscription. During this time you'll be able to test speeds at various points throughout the day, verify that things like P2P networks work without hassle, and get comfortable with the software on a variety of devices. It's a great way to understand how the VPN works and make sure it doesn't interfere with your usual online routines.
Before reaching the end of the time limit you'll need to request a refund from the VPN. Getting your money back with one of these guarantees isn't difficult, though you'll need to e-mail or talk to customer service representatives in order to get it processed. There's a little more hassle involved than a straightforward free trial, but if you really want to try a VPN that doesn't offer a test period, this is the way to do it.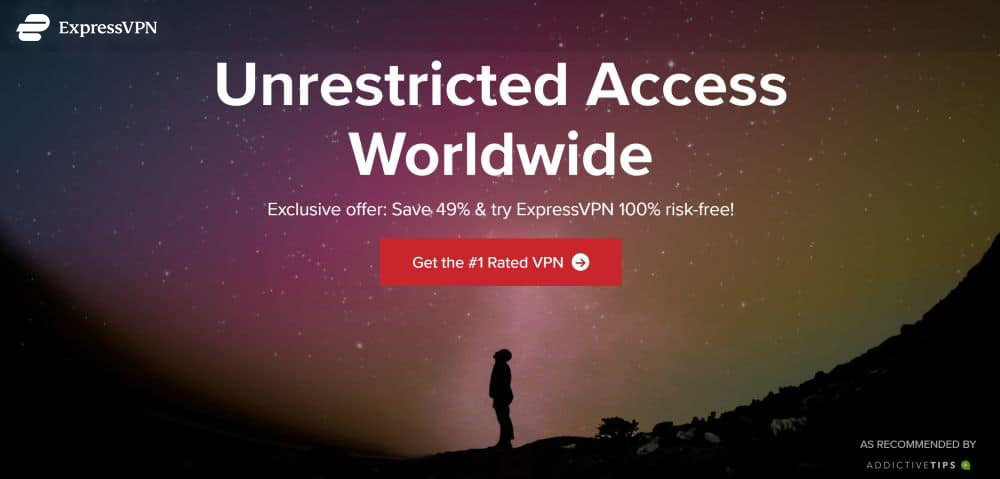 A great VPN that offers a 30 day money back guarantee is ExpressVPN. The service delivers incredibly fast speeds around the world thanks to its large network of servers. You'll also enjoy unlimited bandwidth, no restrictions on traffic, and a sturdy zero traffic logging policy to help keep you safe online.
VPNs with Low Cost Trials
Along with free trials and money back guarantees, some VPN providers have started offering extremely low cost temporary introductory services. These generally last between one and three days and cost next to nothing. You'll have just enough time to check the service out, look over the app options and features, and see if the server speeds live up to the provider's promises. It should also give you chance to try out torrent downloads and DNS leak protection, two areas that often lag behind their stated values.
PureVPN is one of the premiere VPN services to offer a low cost trial. For $2.88 you can sign up for three days of unlimited VPN use, including PureVPN's 256-bit encryption, split tunneling feature, zero logging policy, and access to over 750 servers in 141 countries. After the low cost trial ends you can take advantage of some amazing discounts on full plans, including 74% off of a two year subscription.
Read our full PureVPN review.
Before Starting Your Free VPN Trial, Check the Limitations
There's nothing worse than signing up for a VPN and suddenly realizing there's a hidden limitation to the service. Speed caps, bandwidth restrictions, blocked torrents, or servers that don't deliver the promised connections all are surprisingly common in no-cost VPN services as well as a few paid providers. Free VPN trials are supposed to showcase a company's full feature set so you can make an informed decision about the purchase. Unfortunately, the cost of providing trial periods often forces VPNs to limit the features, which can lead to an inconsistent test run.
Before you start a free trial with any VPN, see what features are and are not included. It's common to encounter trials that limit connection times or deliver slower downloads across the board, which can negatively affect how you view the service's full offerings. All of the recommended VPNs above deliver their entire feature set with each trial. Sign up for the freebie and you'll experience the service just like a full subscriber.
Free VPNs vs Paid VPNs with Free Trials
There's a huge difference between a free VPN and a paid VPN service that offers a free trial. Free VPNs go after the type of user that doesn't bother doing any research. They find a VPN, they install it, and they start sending all of their data through it, thinking their privacy is secure. Unfortunately, no-cost VPNs often keep logs of user information and sell it to third parties. Their customers are other companies interested in data, not the users who installed the VPN.
The situation is entirely different with paid VPN services that offer a free trial. These providers are in the business of protecting user privacy. They're upfront about their logging policies and they don't have to seek external forms of revenue since their customers are users who pay to access the service. This means you can enjoy the benefits of a temporarily free VPN without having to give up your personal information. You can also make the small investment in that same VPN after you've taken their service for a test drive to experience a more secure internet long after your trial has ended.
What Else Can You Do with a VPN?
VPNs bring a lot of useful benefits to your daily internet browsing. Not only will your activities remain private, but you'll also thwart hackers, defeat ISP spying, and even gain access to new content. All of these are available no matter which VPN you use and can be tested out during your free trial period, as well.