We are reader supported and may earn a commission when you buy through links on our site.
Learn more
Watch Japanese TV Outside Japan: Here's How With a VPN
Shinnichi, rejoice–it is indeed possible to watch your favorite Japanese TV programs from any country, with the right VPN. Of course, not every provider is suited to the task of smooth, private streaming abroad, so today we recommend the best VPNs for spoofing into Japan.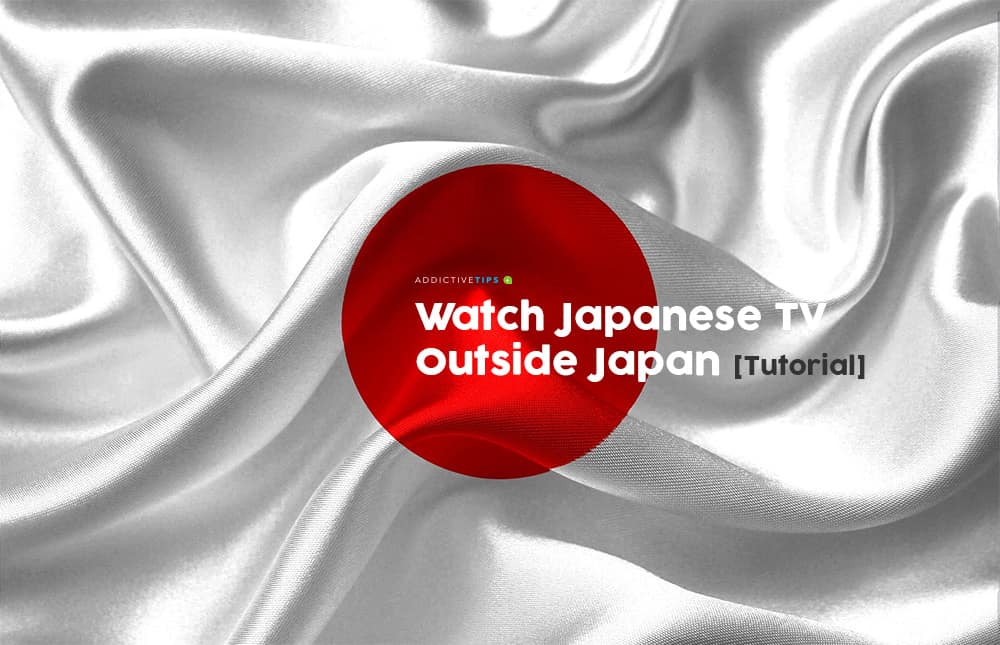 All over the world, people love to watch Japanese TV. Whether you're interested in anime, J-dramas, sports, or music, Japan has a wonderful selection on television content which is enjoyed internationally. However, if you do not live in Japan then it is not always easy to find a place to watch Japanese TV channels online.
But it is easy to use these VPNs to unblock Japanese TV from anywhere:

NordVPN – Best for Japanese TV – NordVPN's server network is absolutely massive, and offers plenty of options for spoofing a Japanese IP address. What's more, they've got the speeds you need for the smoothest streams.
Surfshark – Blanket obfuscation and dedicated Japanese IP addresses make beating geoblocks a cinch.
ExpressVPN – A great choice for streaming UHD streams, owing to the incredible network speeds.
CyberGhost – Comes complete with a dedicated preset for unblocking streaming sites anywhere in the world.
The problem is that many websites which offer the ability to stream Japanese TV shows only work within Japan. If you try to use these sites from somewhere else in the world, you'll get an error message. However, there is a way to watch these websites even when you are not in Japan by using a VPN. Read on to learn more about how to watch Japanese TV outside Japan.
30-days money back guarantee
Where To Stream Japanese TV Online
There is a big range of Japanese TV shows and channels, with content that covers dramas, news, music, live sports, current events, reality TV, and much more. Some of the most popular channels are NHK, which focuses on news content, and other channels like TV Asahi, TBS, TV Tokyo, and Tokyo MX, which cover entertainment, dramas, and current events. There is also the popular Fuji TV network, which has a large number of both premium and regular channels covering sports, drama, anime, and live TV.
If you live outside of Japan, then you might want to try using a streaming service like Streema to watch Japanese content. Alternatively, you can use Netflix Japan to watch a massive range of Japanese-exclusive content, including animes which aren't available on Netflix in other countries.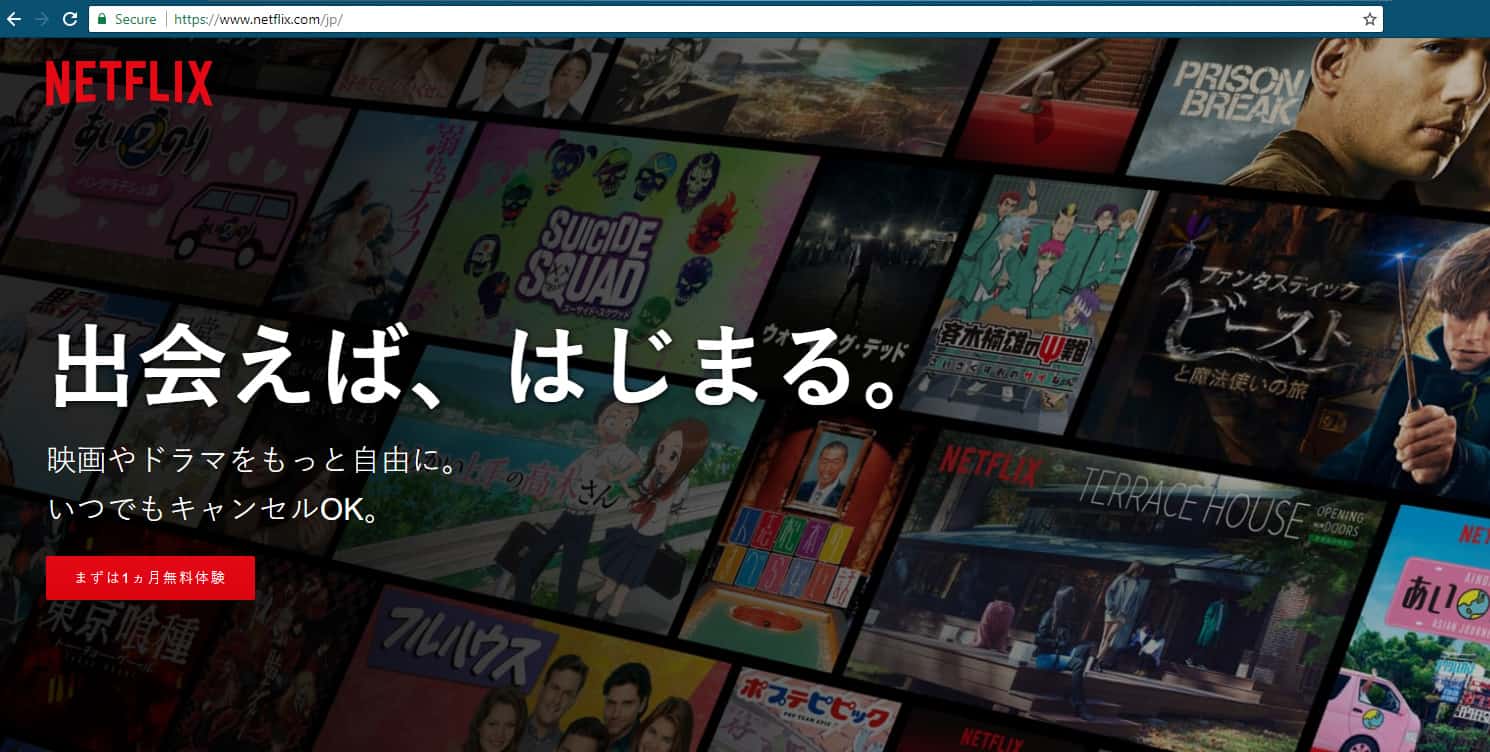 If you access the sites from within Japan then you'll be able to stream the videos with no problems, but if you access the site from another country then you'll get an error message and you won't be able to play the videos. This is called region locking.
How Does Region Locking Work?
The key to geographical content restrictions, or region locking, is your IP address. This is a unique string of numbers which is assigned to your device whenever you connect to a network. Contained inside this string of numbers is code that identifies where in the world you're connection from. From this information, streaming websites will decide whether or not they will serve content to your device, based on regional copyright restrictions.
Let's look at an example: if you live in France and try to access the American Netflix, your French IP address will flag the website to redirect you to Netflix France instead. Why does this happen? It mostly has to do with copyright and licensing. Netflix may deem it too expensive to justify securing rights to stream French-language content in an English-speaking country (or visa versa).
Ge0-blocking is by no means limited to Netflix, and is in fact employed by a wide range of services including Hulu, the BBC iPlayer and Amazon Prime Video. Unfortunately, websites featuring streams of Japanese TV are no exception.
Get Around Region Locks With A VPN
Fortunately, there is a way for users to get around region locks and watch content from anywhere in the world, and that is to use a virtual private network. A VPN is a piece of software that you install onto your device, and which encrypts all of the data that your device sends over the internet.
The encrypted data is then sent to a server in another location – in this case, in Japan – where the data is decrypted and passed on to its original destination. This means that when your VPN is connected, you can use the internet as usual, but with one key difference: you will be assigned an IP address corresponding to the location of the server instead of your actual location, masking your true IP address.
The upshot of all of this is that when you use a VPN to connect to a server in Japan, you will be assigned a Japanese IP address. Then, when you visit a Japanese TV website, it will read your traffic as coming from a location inside Japan, and treat you like a local user. This method allows you to watch Japanese TV as well as to access Japanese news sites, social media sites, and other Japan-only websites.
Other Reasons To Use A VPN
As well as letting you watch Japanese TV, there are several security advantages to using a VPN that you should be aware of:
Must-Have VPN Features
Seeing all of the advantages of a VPN in addition to the ability to watch Japanese TV from anywhere in the world, it's clear that a VPN is very useful to have. However, now you have to choose the right VPN provider. Although you might be tempted to use a free VPN to save money, this is not advisable as free VPN providers have a history of behaving unethically and actually make you less safe by selling off your data.
Instead, you should choose a reputable paid VPN provider that meets all of the key requirements of a VPN:
Servers in Japan so that you can connect to one of these servers and get a Japanese IP address, which allows you to watch Japanese TV content.
Fast server connections so that you can stream videos in high definition without being slowed down by your VPN and without experiencing buffering or slow loading issues.
Excellent security features to keep your data safe and private, like the use of strong 256-bit encryption and a no logging policy.
Support for many different operating systems so that you can use your one VPN subscription to simultaneously protect all of your different devices.
Our Recommended VPNs To Unblock Japanese TV Abroad
Taking all of these factors into mind, here are the VPN providers that we recommend for international users who want to watch Japanese TV online: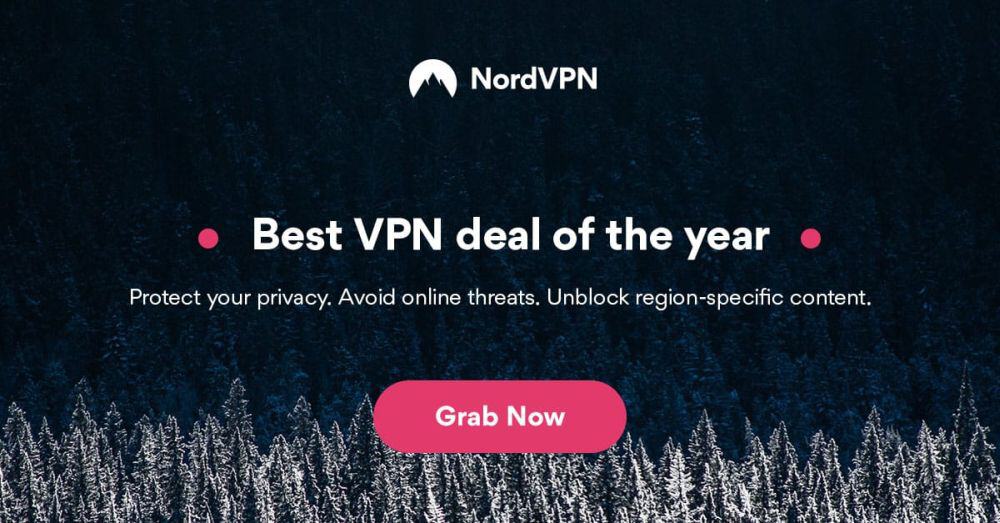 NordVPN offers nothing if not options. For proof, you only have to look at their server network, which eclipses the competition with over 5,500 servers in 59 countries. Included in these numbers is an array of specialty servers, which are optimized for applications like onion over VPN, P2P, anti-DDoS, double VPN encryption, and even dedicated IP. There's even a unique CyberSec option, which you can toggle on to filter out ads and block malware.
For users trying to watch Japanese TV abroad, NordVPN offers robust connection speeds, cloaked by impenetrable 256-bit AES encryption. With the industry's best no-logging policy, you'll never have to worry about leaving a trail of evidence for ISPs or copyright trolls to pick up and nail you on. NordVPN provides these features and more within an attractive user interface, featuring an interactive server map. Dedicated software is available on Windows, Mac OS, Linux, iOS, Chrome OS, Android, or Windows Phone.
Read our full NordVPN review.
Pros
Unblocks American Netflix
Mind-boggling number of servers
Allows multiple connections (6 devices)
Based in Panama
24/7 Live Chat.
Cons
Automatic server selection can be unreliable
Can't specify City or Province in App.

Surfshark is a relatively young VPN, but they've already given Japanophiles plenty of reason to start switching over in droves. Sure, their network doesn't look like anything special on paper, just 800 servers over 50 countries, but it's what they do with that network that counts.
For one, Surfshark does away with the specialty server concept in favor of adding obfuscation to every node. That means if you connect to a Japanese server to unblock local TV streams, you'll be able to sneak past even the toughest VPN blocks. This even works on Netflix Japan, the world's largest streaming library.
Did we also mention that static IP addresses are available in Japan? This is particularly useful for slipping past blacklists on known VPN shared IPs. Combined with the world's most sophisticated 256-AES-GCM encryption, and you can pretty much unblock any Japanese-exclusive content.
Pros
Reliably unblocks Netflix US, UK, Japan, and more
One of the first VPNs to implement RAM-only servers
CleanWeb mode blocks ads and popups before they load, saving your mobile data and speeds
Logging policy independently audited and verified
Refund requests are simple and fast–no waiting or hassle.
Cons
Overall, not much to complain about
Relatively young VPN still has to prove itself trustworthy over the long haul.
Read our full Surfshark review.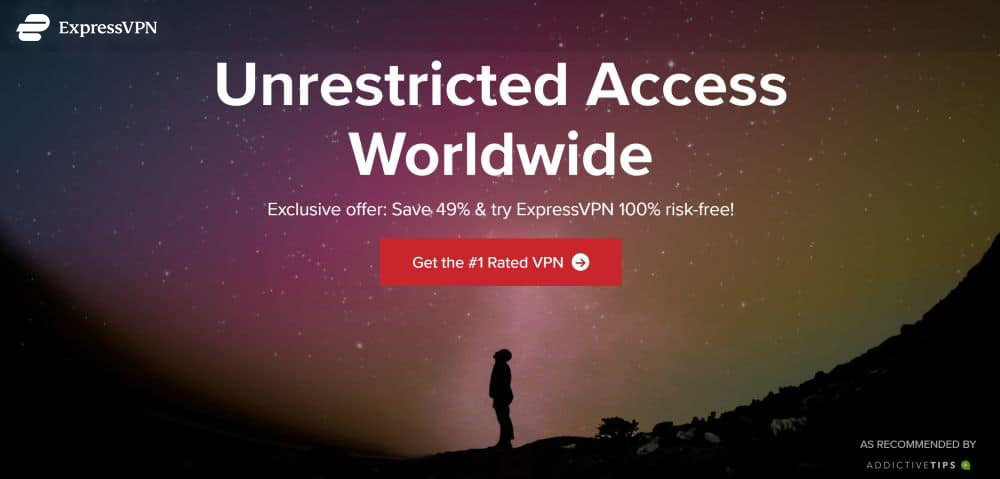 ExpressVPN is a hugely popular VPN with users of all kinds thanks to its combination of fast connections, excellent security, and high ease of use. In terms of servers, the massive network covers more than 3,000 nodes in 94 countries, including two locations in Tokyo for unblocking Japanese TV websites. The connections are super fast, definitely earning the "express" name, so you won't have any problems with buffering or lag when streaming.
ExpressVPN's security suite encompasses strong 256-bit encryption to keep your data safe, and a no logging policy so you can be confident that your data will never be recorded or shared with a third party. Additional options include an IP address checker, DNS leak protection, and an automatic kill switch. Using the software couldn't be easier, with dedicated versions available on Windows, Mac OS, Linus, Android, iOS, game consoles, smart TVs and even browsers like Chrome, Firefox and Safari.
Read our full ExpressVPN review.
Pros
Unblocking Netflix, iPlayer, Hulu, Amazon Prime
Super fast servers
Govt-level AES-256 encryption
No personal information logs kept
Great support (24/7 chat).
Cons
High cost for month-to-month users.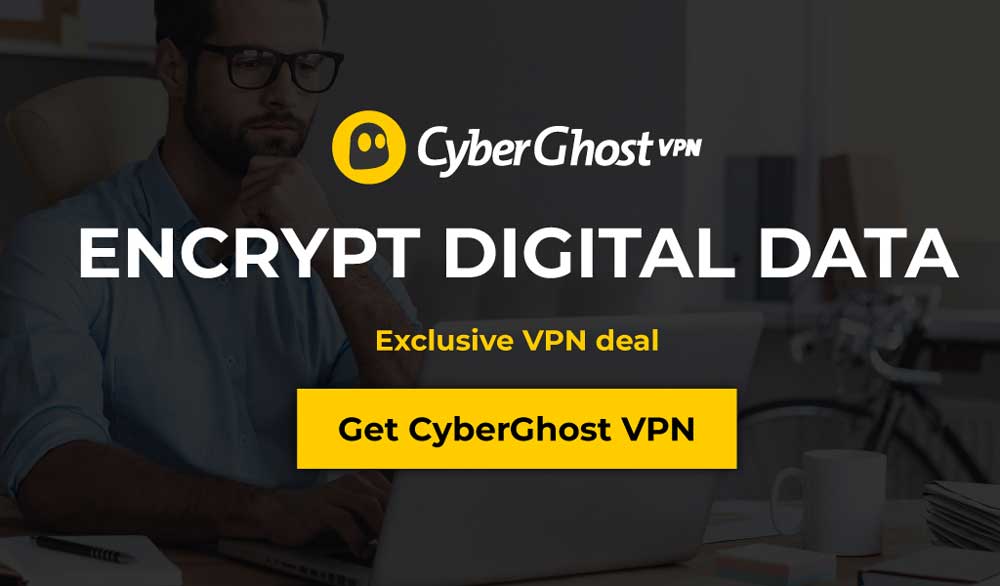 While CyberGhost holds a wide appeal on the VPN market, it is especially well suited to first-time users. Instead of bombarding you with configuration options, CyberGhost simply asks you to tell it what you want to do online. This can include "unblock streaming sites", "protect my wifi connection" or "browse anonymously". Once you've made your selection, your VPN software will do the rest, automatically optimizing the settings to the task.
This simplicity belies a robust core of security features, including industry-standard 256-bit AES encryption, a massive server network over 5,900 servers in 90 countries, and a strict no-logging policy. For users looking to watch Japanese TV, it's also easy to manually connect to one of the four servers located in Japan. With dedicated apps available for all major platforms (including iOS, Android, Windows, Mac OS, and so many more), you'll never be left without CyberGhost's incredible online protection.
Read our full CyberGhost review.
Pros
Unblocks US Netflix + BBC iPlayer
3,600+ servers in 55+ countries
Not in the 14 Eyes
Private: Strong no logs policy
24h support.
Cons
Can't unblock some other streaming sites.
Conclusion
If you want to watch Japanese TV online, whether it's anime, music videos, dramas, or news, then you might run into problems if you are based internationally. Many streaming sites for Japanese content only work within Japan, and give error messages if you try to access them from another country.
This is due to a process called region locking, in which websites examine the IP address of visitors for location information and customise the content that it visible according to their location. But there is a way to get around these region locks and to watch Japanese TV from anywhere, and that is to use a VPN. A VPN works by encrypting your data and sending it via a server located in Japan, so it appears as if you are browsing from Japan even when you are actually located elsewhere. This is a quick and easy way for international users to watch and enjoy Japanese TV from anywhere.
Have you tried out any of these VPNs? And which is your favourite Japanese TV channel? Tell us about it in the comments below.