How to Fix Microsoft Teams Error Code 6
Microsoft Teams does not work unless you're signed in to your Microsoft account or a user account that's been set up to be used on a domain for Microsoft Teams. The app is also no stranger to login errors. For a myriad of reasons, users may be unable to sign in to Microsoft Teams and that essentially renders them unable to use the app.
Microsoft Teams error code 6
Sign in errors in Microsoft Teams never give users a precise reason for why the sign in process failed. They do display generic error messages, and occasionally there will also be an error code that accompanies the error message.
The Microsoft Teams error code 6 is shown when a user is unable to sign into Microsoft Teams.
The error message advises users to restart the app, or to sign out and sign in again. Neither of these solutions tend to work (you should give them a try nevertheless). If solutions that the error message suggests don't don't fix the problem, try the solutions we've listed below.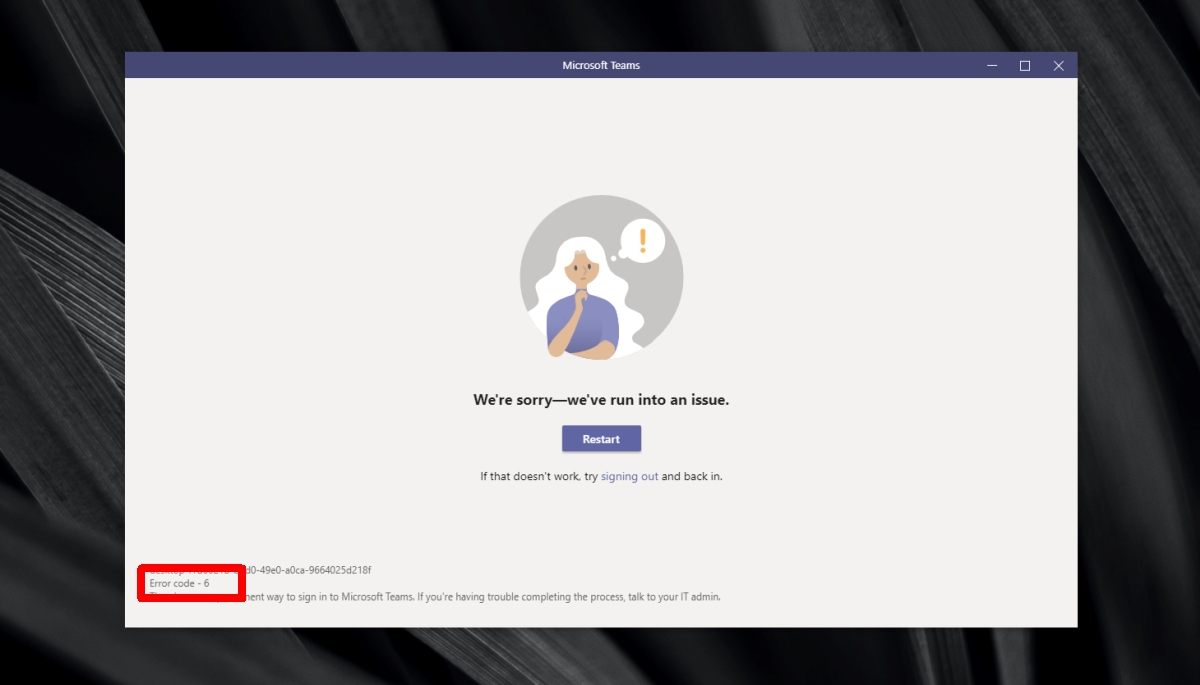 1. Disable proxy settings
The Error code 6 can often appear if you're using a proxy servic or a VPN service. If you are, quit it and try signing in. Additionally, check that no proxy service has been set up manually.
Open the Settings app (Win+I keyboard shortcut).
Go to Network & Internet.
Select the Proxy tab.
Scroll down to the Manual proxy setup section.
Turn the 'Use a proxy server' switch off.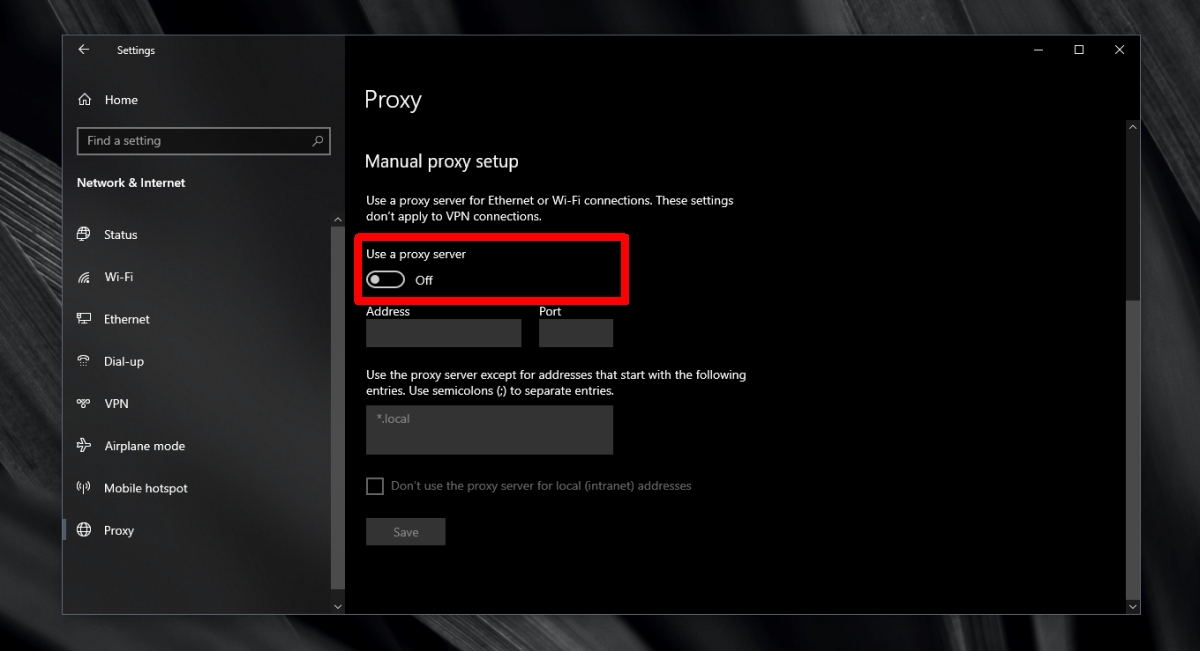 2. Check Microsoft Teams app permissions
This fix only applies to users with an enterprise license (E1/E3/E5).
Log in to the Microsoft Teams admin center.
Expand Teams apps in the column on the left.
Select Manage Apps.
In the pane on the right, click 'Org-wide settings'.
In the panel that opens on the right, make sure all permissions, especially for third-party apps are enabled.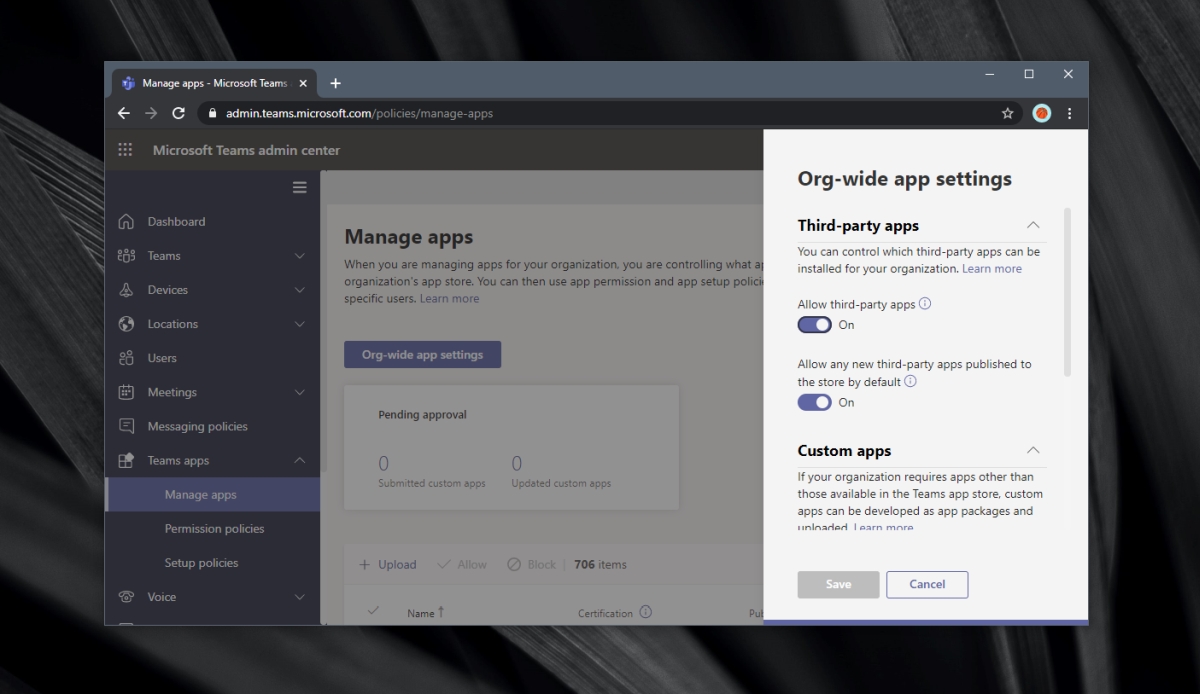 3. Clear Microsoft Teams cache
For many of the sign-in issues with Microsoft Teams, clearing the cache is a common solution that seems to work.
Open File Explorer.
Paste the following in the location bar and ap enter.
%appdata%\Microsoft\teams
Delete the files in the following sub-folders.

Cache
blob_storage
databases
GPUCache
IndexedDB
Local Storage
tmp

Restart Microsoft Teams.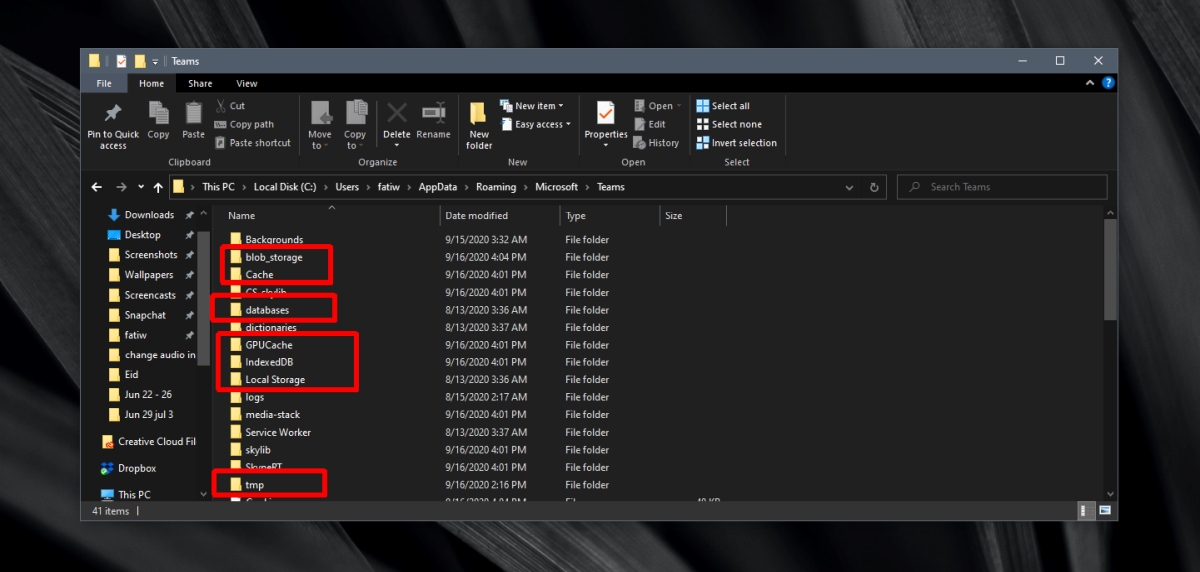 4. Clean install Microsoft Teams
Clearing the cache can fix most problems but if you still get the Error code 6, try a clean install of Microsoft Teams.
Quit Microsoft Teams.
Open File Explorer.
Paste the following in the location bar, and tap enter.
%appdata%\Microsoft\
Look for the Teams folder, and delete it.
Open the Settings app (Win+I keyboard shortcut).
Go to Apps.
Select the Apps & features tab.
Look for Microsoft Teams, and select it.
Click Uninstall.
Once the app has been uninstalled, restart the system.
Download Microsoft Teams, and install it again.
Sign in to your account.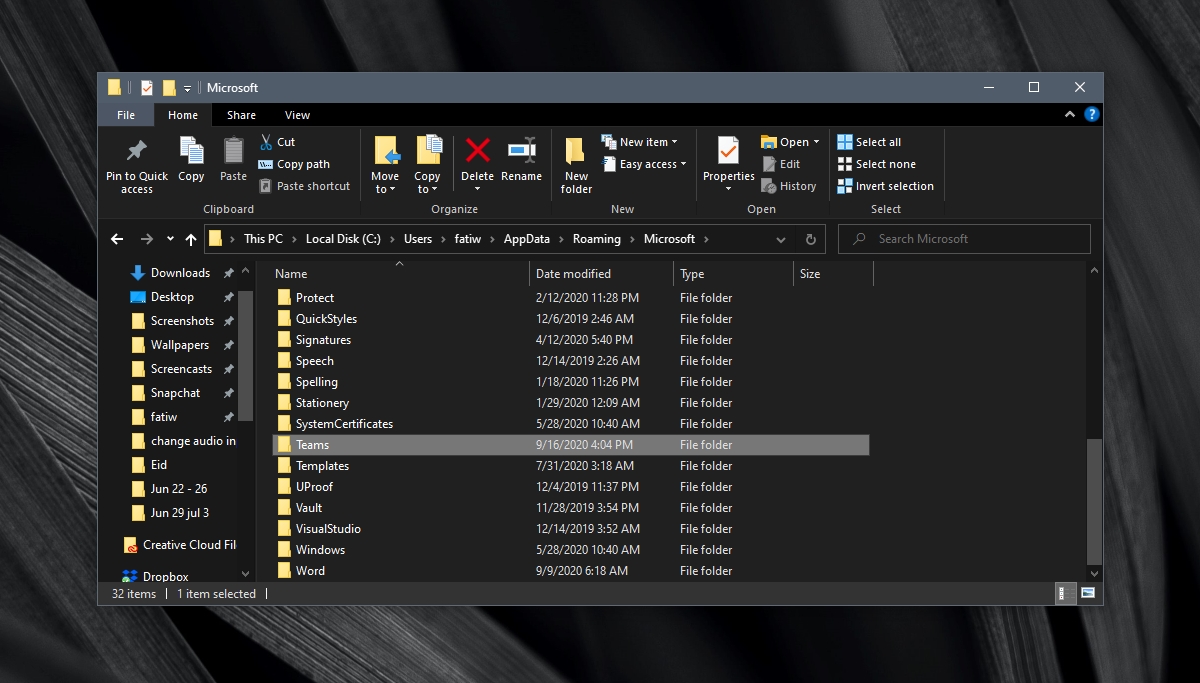 Conclusion
If the Error code 6 is resolved by disabling your proxy or VPN, you might have to use Microsoft Teams without it.
Alternatively, you can enable the VPN or proxy after you're signed in and Microsoft Teams should continue to work. If it doesn't, and you simply cannot use the app without a proxy, try looking for an alternative proxy/VPN service.