How to use the Chrome screenshot tool to capture webpages
There is no shortage of Chrome extensions that can take screenshots in the browser. The niche is so crowded that they tend to come with image editors and support for cloud services that you can upload the screenshots to. Unless you need an image editor or a quick way to upload a screenshot to a cloud service, you might want to check out the Chrome screenshot tool.
Chrome screenshot tool
Open the webpage that you want to screenshot. Click the hamburger icon at the top right and select More tools>Developer Tools. Alternatively, you can tap the Ctrl+Shift+I or the F12 key. The developer console will open. Bear in mind that the console may open on the side or bottom of the page, or it may open in a separate window. It depends on what side you've chosen to dock it to. If you've never changed the setting, it should appear at the bottom.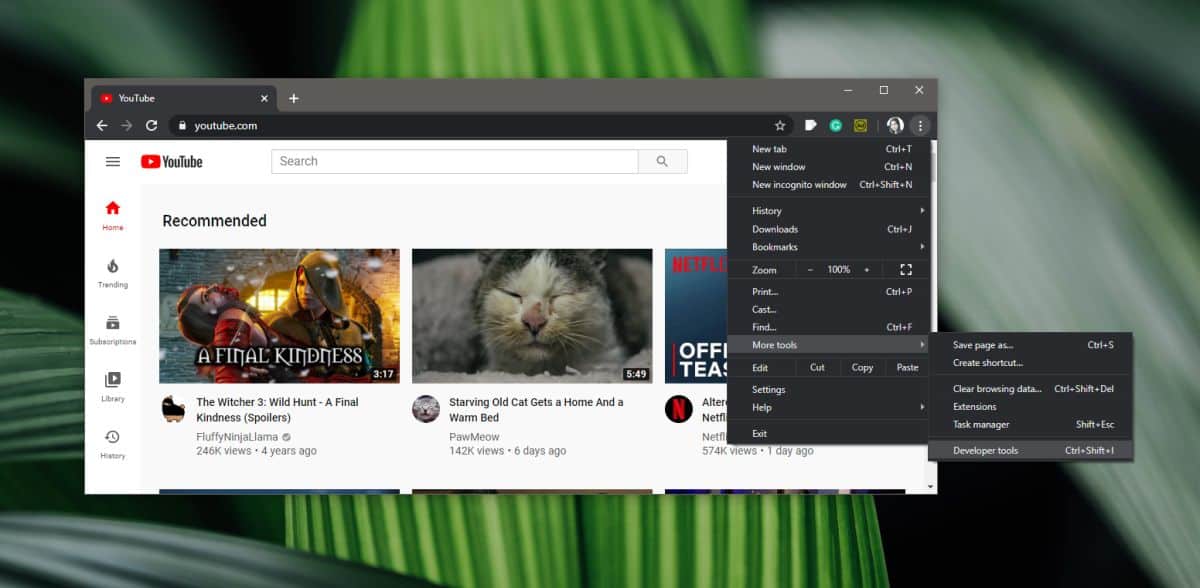 The developer console has a more options button; the one with three dots. Click it and from the menu, select the 'Run Command' option. You can alternatively tap the Ctrl+Shift+P keyboard shortcut.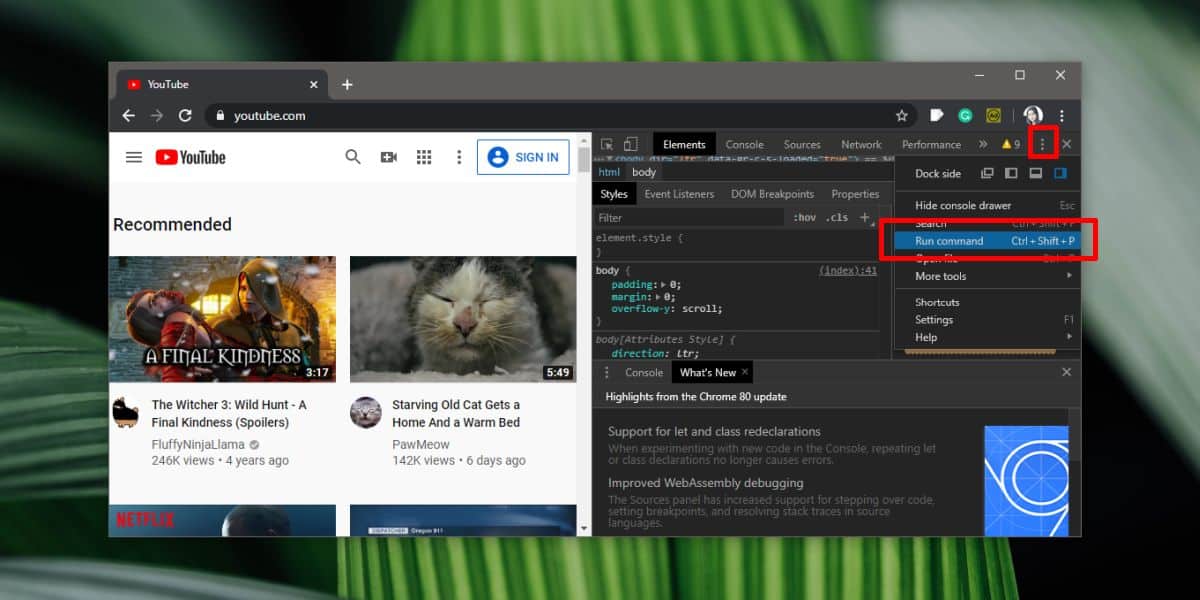 With the command console open, type Screenshot and you will get a list of the types of screenshots you can take. Use the up/down arrow keys to select the type of screenshot you want to take, and tap Enter.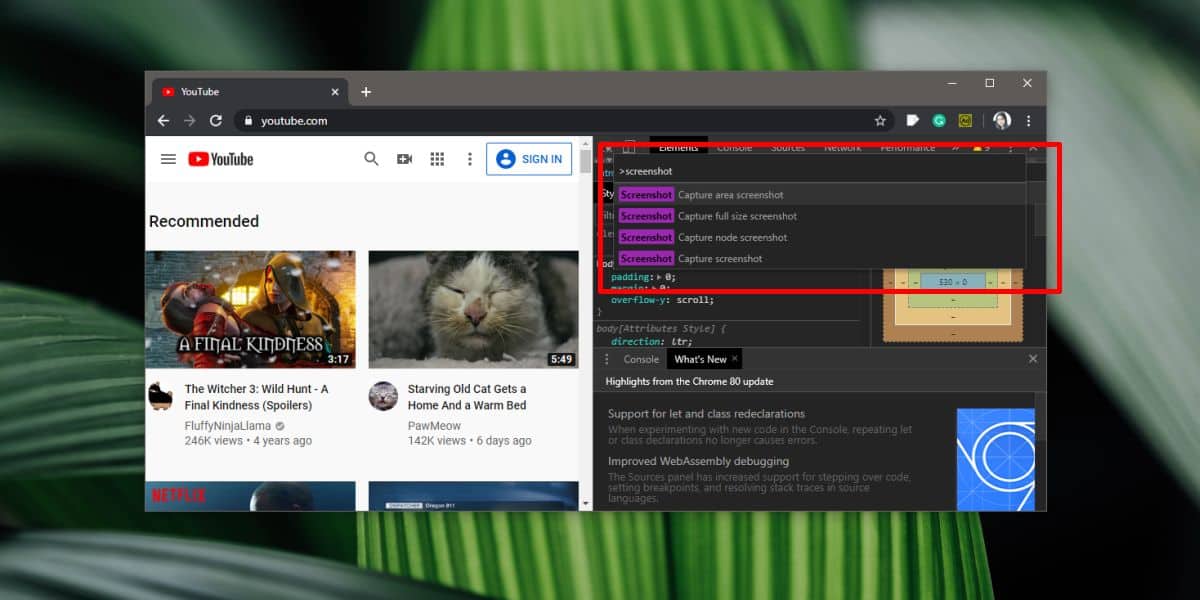 The tool takes excellent quality screenshots, even for a scrolling/full-page screenshot. It is saved as a PNG file and the save location depends on your setting for saving downloaded files. The file will be named after the URL of the website it is a screenshot of.
The tool works really well but it has an obvious shortcoming; it isn't the most convenient to use. Screenshot extensions give you a single button to click for capturing a screenshot. If you're not interested in taking a scrolling/full-page screenshot, you can make do with a desktop screenshot tool as well but the stock tool in Chrome is best for full-page screenshots. If you have a webpage that's particularly difficult to take a full-screen screenshot of, even with the best extensions available in the Chrome Web Store, the console tool might be your best chance.
While the tool isn't the most convenient to access, you can rely on keyboard shortcuts to get to the console for the most part. The developer console can be opened with the F12 key and the command console can be opened with the Ctrl+Shift+P shortcut. The command bar is automatically in focus so you can type 'screenshot' in, select the type you want to take, and you're on your way.