Adjust(Increase/Decrease) The Size Of Jump Lists In Windows 7
As you all know by now, Windows 7 includes Jump List feature. Jump lists allow easy access to common tasks related to the corresponding application. If you are looking to create custom jump lists, we have already covered a post here. By default the Jump list in Windows 7 displays only a total of 10 items. Let me guide you how you can increase and decrease this number.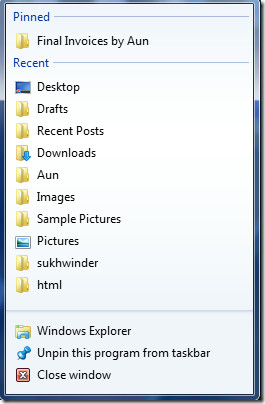 Right-click the empty area of the Taskbar and choose Properties.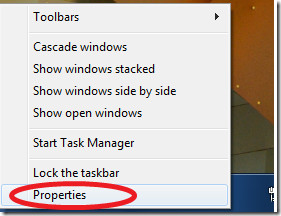 The Taskbar and Start Menu Properties window will be displayed, now go to the Start Menu tab and click the Customize button.
The Customize Start Menu window will be displayed, here locate the Number of recent items to display in Jump Lists option, and increase or decrease the value of this option to the number of items that the Jump List can accommodate at a maximum.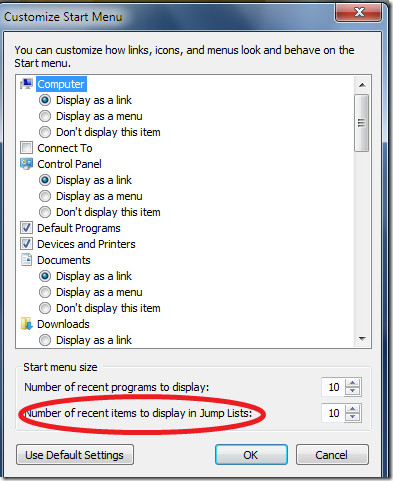 Click OK and you are done.