AudioShell: Windows Explorer Context Menu Tag Editor
If you've been managing an enormous music archive and need an efficient tag editor to quickly edit the meta  information along with inserting a cover art, then AudioShell may lend a helping hand. As name suggests, it is a Windows Explorer shell extension which lets you view and add ID3 (V1 & V2) metadata tag information on-the-go. It supports all major audio file formats which includes; MP3, AAC, M4A, OGG, FLAC, APE, WAV and lot more.
As it is not a stand alone application and integrates with Windows shell, you will just need to open the file properties and under AudioShell Tag Editor tab, start adding information like; Title, Artist name, Album name, Year of release, Genre, Track number, and insert an image as cover art.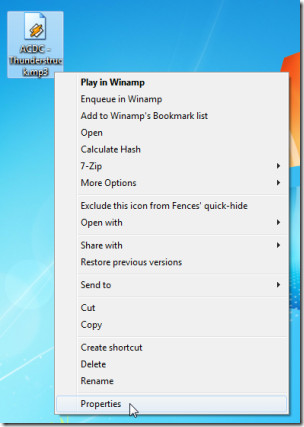 To add Cover Art, click Add Cover to specify image file. It supports Cover Art image in JPG and BMP format.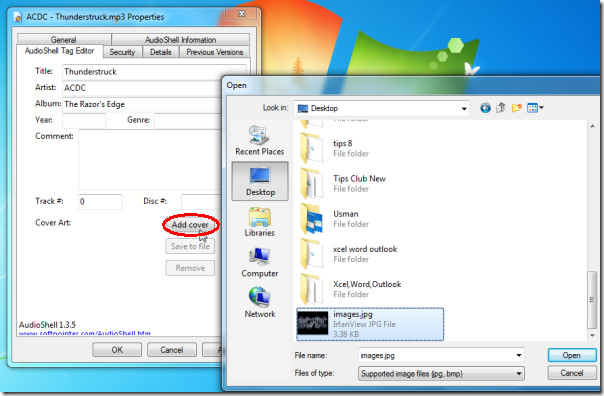 Once the Cover Art is inserted, click Apply to save the tag information.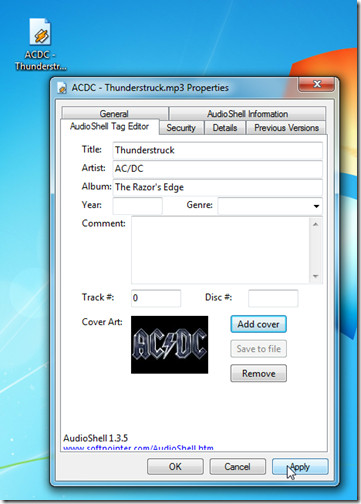 It also add another tab namely Audio Shell Information to view all the existing tag information.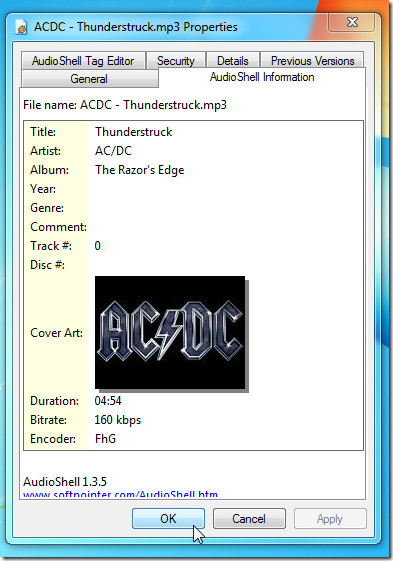 Many media players lack an option of editing ID3V1 and ID3V2 information, as it integrates with Windows shell to let user add tag information by just opening file's property window, thus you can easily add meta information through this nifty extension before uploading tracks to your favorite music player.
It runs on all Windows based OS, we tested it on Windows 7 x86 system.
For more, you can check out MP3 Diags.