WizMouse: Scroll Background Window Without Bringing It To Foreground
Mac users can scroll the inactive windows in the background without bringing them to focus. Windows 7, however, lacks this very useful functionality. WizMouse is a small utility that lets you scroll through background or inactive windows without clicking on them (without bringing them to foreground). You won't need to click on the inactive window, merely point the cursor there, and start scrolling with the mouse wheel.On launch it ask for configuration, select appropriate options. This tiny application resides in system tray icon so that you can quickly access it and works in background using very low system resources. Once its running you can utilize the benefit of scrolling inactive windows.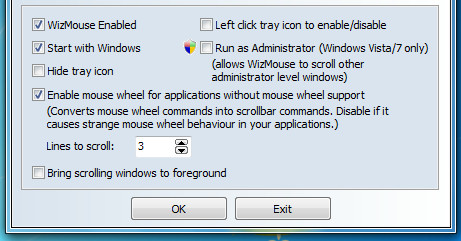 As shown  in image below there are three windows open: ASK, AddictiveTips, and Chartwar. If you are working in AddictiveTips window and need a file which is located in the bottom of ASK folder, simple take mouse there and without clicking scroll down, it will start scrolling without coming upfront on AddictiveTips window.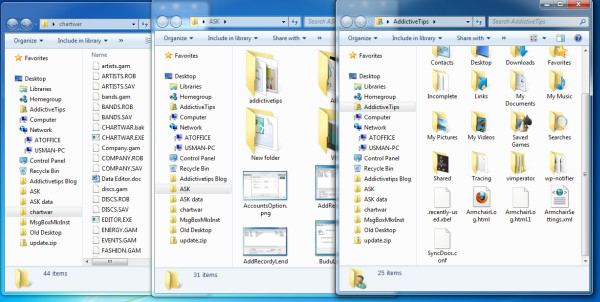 In a nutshell, this tiny application is very useful and helps to quickly scroll inactive background windows.
It runs on all Windows based OS, we tested it on Windows 7 x86 system.