Auto Resize, Compress And Upload Photos To Facebook From Desktop
Easy Photo Uploader for Facebook is a desktop application which allows uploading photos to Facebook with precise options for resizing and compressing images before uploading them. It also provides right-click context menu integration for instantly uploading images to a connected Facebook account. This not only eliminates the need to visit the Facebook website for uploading images, but also helps to easily create and update albums without using the default Facebook uploader, which is quite notorious for becoming non responsive during batch image uploading.
Unlike most photo uploaders, Easy Photo Uploader prompts the selection of image(s) to upload, when it is launched. Select one or more images to continue with the uploading process.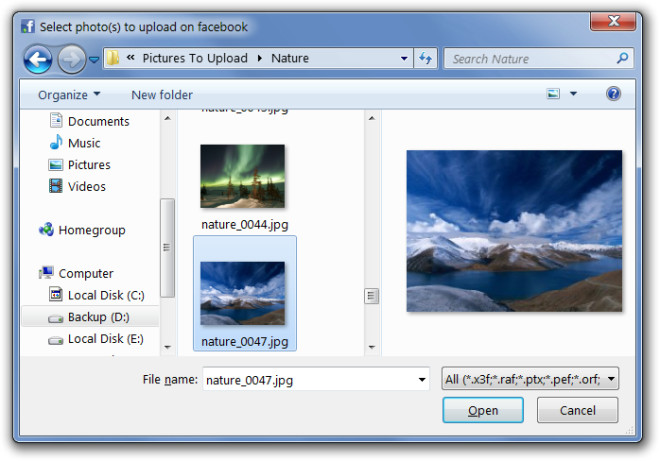 Once done, click Connect button, login with your Facebook account and authorize the Easy Photo Uploader for Facebook application (Facebook app).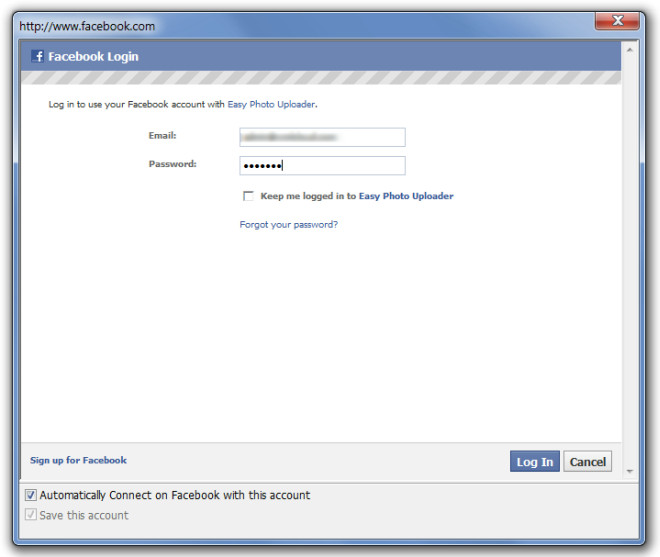 You will be shown a list of albums from your Facebook account, you can either select an existing album or select Create New Album option to upload pictures to a new album.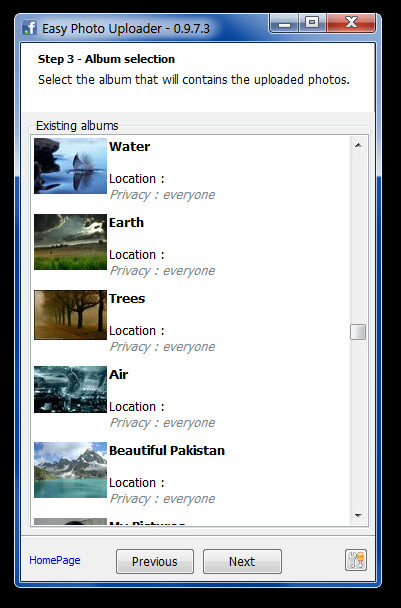 If you choose to create a new album, a new window will pop-up and display options to name the album, select a location and privacy settings.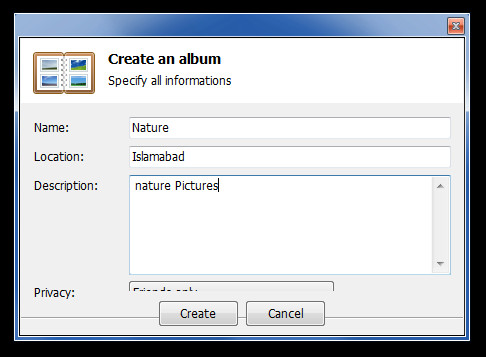 Once an existing or new album is specified, the pictures will begin uploading. The uploading process is quite smooth and arguably takes less time than the default Facebook uploader.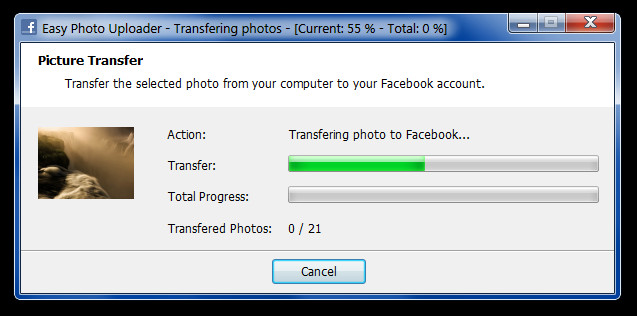 You can also upload images via right-click context menu via a connected Facebook account.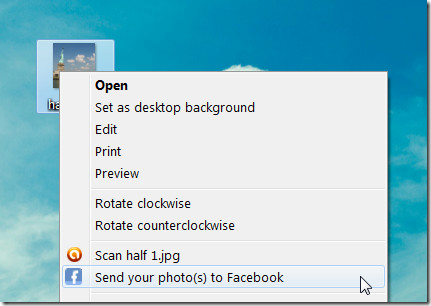 You can manage batch image resizing options from Settings button (located at the bottom of the main interface). You can set proxy settings (if any) from the Connection tab and set image quality and resizing settings from the Resizing tab. Similarly, you can change logging and language settings from Misc and Language tabs.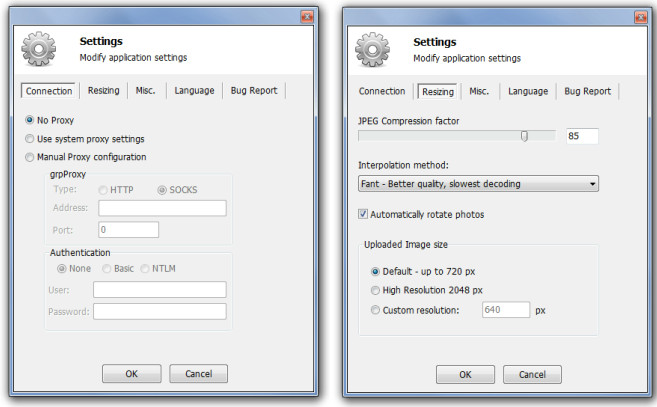 Easy Photo Uploader for Facebook works on Windows XP, Windows Vista and Windows 7.
Download Easy Photo Uploader for Facebook