Automatically Sync All Documents With Google Docs After Every 5 Minutes
If you are an avid Google Docs user and like to keep all of your important documents synced with Google Docs cloud, here we have a simple desktop application called Up The Sync, which promises seamless synchronization with Google Docs. Not only it can sync silently after regular intervals, it has an ability to sync documents residing in multiple folders, which means that if you've already grouped up documents in multiple folders, with this application, you can sync all the selected folders with Google Docs.
For the first time usage, it will prompt you to enter Google account credentials. Once account information is verified, you can start adding folders containing documents. It syncs folders in a smart fashion, along with file names, it also syncs the updated file content, so you don't need to select folders over and over again to reflect the changes in Google Docs documents.
First, from Settings menu, select folders which you wish to include, it will list down all the contained documents on the main interface, letting you choose ones which you want to sync.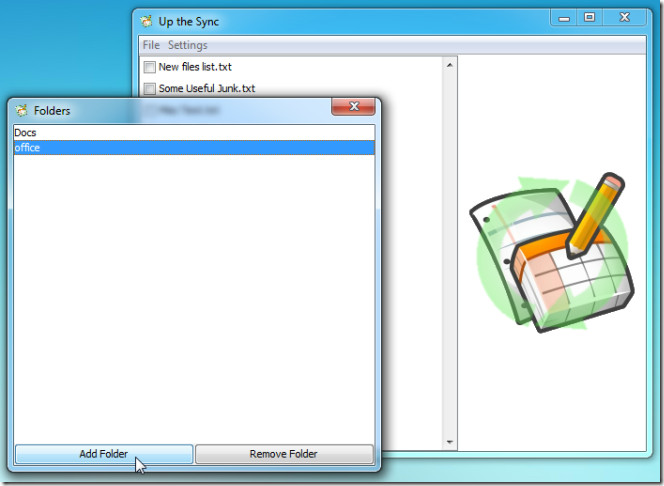 Once selected, from File menu, just click Click Sync to begin the process.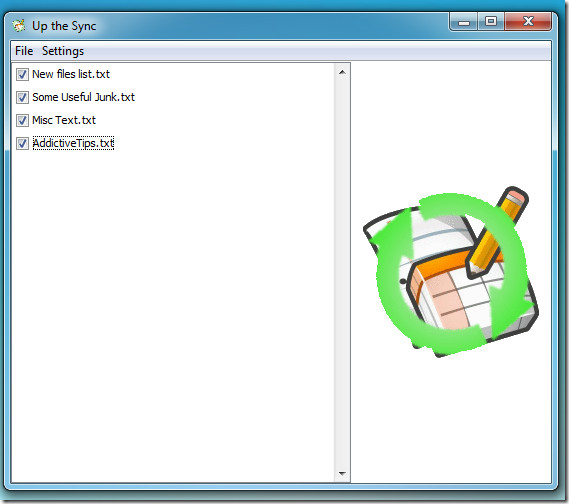 The application sits in system tray, updating/syncing all the selected documents after 5 minutes. Being a Java-based application, it requires JRE (Java Runtime Environment) to run. Testing was done on Windows 7 x64 system, it works on Windows XP/Vista/7.