We are reader supported and may earn a commission when you buy through links on our site.
Learn more
Best VPN for Roku: What Are the Best VPNs for Roku Devices in 2021
If you want privacy or maybe need to bypass geo-restrictions on your Roku device, you will need a VPN. But since not all services are made equal, we went the extra mile with an in-depth review and we found out what are the best VPNs for Roku.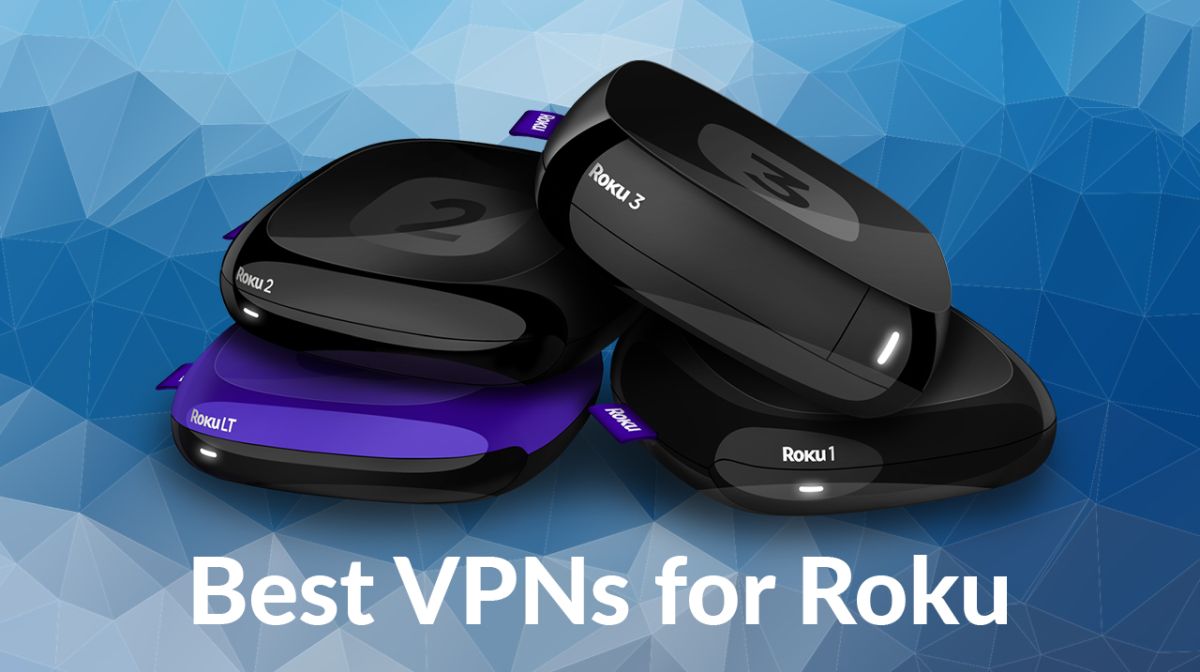 Media lovers have plenty of options in streaming movies and TV series. From Netflix to Amazon Prime to Hulu and more, each service offers its unique selling points that attract different subsets of users. Perhaps unsurprisingly, a large number of devices have become available over the years to meet the needs of the media-hungry masses.
Smart TV's are everywhere, and allow users to access internet TV streaming services. The drawback is the user experience, which is usually cumbersome and unintuitive. Internet-enabled DVD players, such as the Sony BDP-S590, offer all-in-one media solutions for playing physical and digital media. However, the appeal of digital content is that it eschews physical media, making this device and those like it something of a novelty at best.
The way forward is with purpose-built streaming devices like the Apple TV and the extremely popular Roku.
30-days money back guarantee
What is Roku?
The name "Roku" comes from the Japanese word for six – roku(六). The company is appropriately named, as it was the sixth founded by current CEO Anthony Wood.
Most people, however, know Roku as a digital media player that offers streaming video over a variety of hardware configurations. The Roku set-top box is the most popular of these devices, though the USB dongle and Smart TV are seeing a rise in use.
Since its launch back in 2002, Roku has quickly gobbled up market share from competing (and we say far inferior) streaming devices. This is in part due to its myriad forms, including set-top boxes, streaming sticks (of similar design to the Amazon Fire TV Stick) and even its very own smart TV. Furthermore, it is compatible with well over 600 internet TV channels, including some incredibly popular ones like Netflix, Hulu and other major players.
What is more, Roku's user-friendly interface makes it easy to search out the content you want. It even includes a feature which lets you search across all the different streaming services for a particular movie or TV show you are after.
Accessing geo-restricted content
Indeed, the only drawback with Roku is that it is subject to geo-restrictions on many of the channels it offers. This is a pain, especially for users outside the USA (where the majority of Roku's available channels are based). Thankfully, there is a simple solution to this issue.
A VPN can fool internet services into thinking you are located in a different country to your actual one, and so unblocks geo-restricted content. While there are plenty of VPN providers out there and all will claim to be able to unblock internet TV channels on Roku, some will inevitably do a much better job of it than others. This is why we've compiled this list of the best VPNs to use with Roku.
RELATED READING: Best VPN for IPTV to Unblock Geo-Restrictions
How we tested the VPNs
Our staff are veteran users of both Roku and VPNs, and we've developed a keen understanding of the ecosystem. We've pulled together our years of experience and debated the virtues of each VPN candidate to compile the following list of features for any must-have VPN:
Established VPN provider with track record of unblocking geo-restricted sites
Ability to unblock all the main online streaming services, including Netflix
Fast and consistent connection speeds
Multi-platform availability and multi-device connection capability
Strong encryption and privacy provisions
A good selection of servers from the main streaming markets, especially the USA
The Best VPN for Roku
Based on these criteria, the best VPNs for Roku are: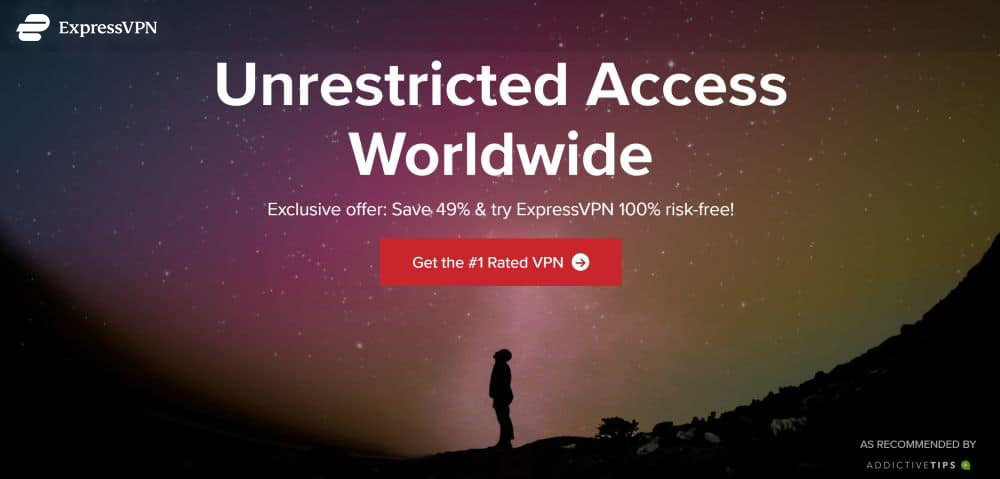 ExpressVPN is quite simply one of the best and most popular VPN providers today, and it has the features and performance to prove it. For starters, you can use their service on virtually any device or operating system in existence and count on a well-design and user-friendly experience. We particularly like ExpressVPN's offerings on iOS and Android. You can also connect up to three devices at any one time, which is less than some competitors but still adequate for most users.
ExpressVPN's encryption is about as secure as it gets too; their entire network is SSL-secured with 256-bit encryption, and is as strong as any other VPN I have come across to date. As they are based in the British Virgin Islands, they can legally offer a guaranteed no-logs policy, a defining feature for privacy-minded Roku users.
Performance-wise, ExpressVPN boasts a faster connection speed and better stability than nearly all of its competitors. Users enjoy access to more than 3,000 servers across 94 countries, with a large majority of those being in popular markets like the USA and Europe. If you're looking for a buttery-smooth viewing experience across Roku's entire worldwide catalogue, this is the VPN for you.
ExpressVPN is not the cheapest VPN around, but it is definitely one of the best and is without question money well-spent.
Read our full ExpressVPN review.
Pros
SPECIAL OFFER: 3 months free (49% off - link below)
Reliable and fast connections
Supports ALL devices
Keeps no logs of personal data
24/7 Live Chat.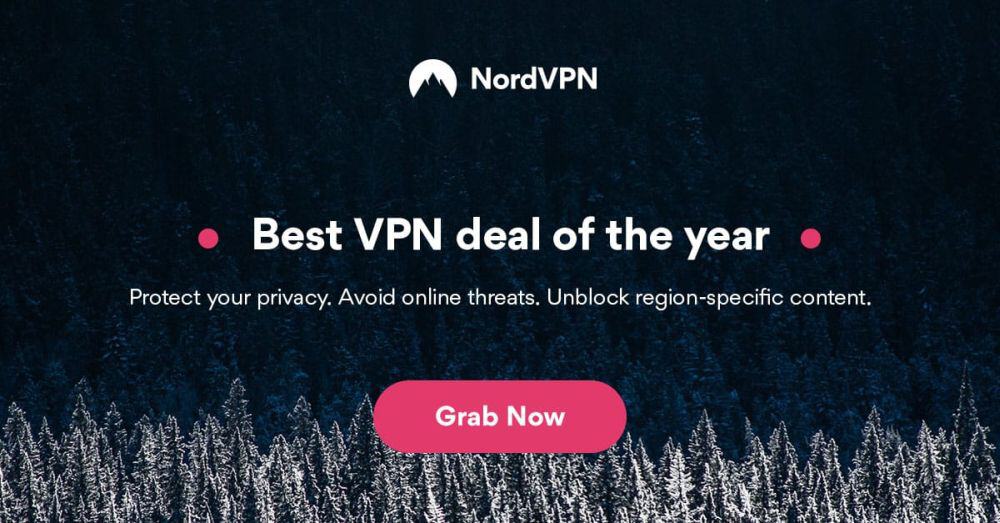 NordVPN is another longstanding and extremely well-regarded provider on the VPN market. While its services don't quite reach the same soaring heights as ExpressVPN in some key areas, it is a fair bit cheaper and therefore an incredible value-for-money VPN.
NordVPN is available on just every device and operating system imaginable, with fantastic offerings on iOS and Android to boot. It also supports five simultaneous connections, which is a step-up on ExpressVPN.
Encryption is a little less secure, but with 256-bit encryption on OpenVPN and 2,048-bit Diffie-Hellman keys, it is more than strong enough to keep user data secure. As NordVPN is based in Panama, their privacy policies are also robust and trustworthy.
NordVPN has received some bad press in the past regarding its connection speeds, but they seem now to have addressed any issues they once had. Furthermore, they are in the process of updating many of their servers to "ultra-fast" connections. In my experience streaming media content through NordVPN, however, speed has never been a particular issue.
They have an immense selection of servers, with more than 5,100 available across 60+ countries. Many of these are in the USA, which grants users access to what is by far the most popular market for media in the world. NordVPN also guarantees access to any streaming service, regardless of whether they are actively trying to block VPNs. This is made possible through their SmartPlay technology, which comes included in every connection and performs admirably well in my experience.
Read our full NordVPN review.
Pros
Optimized servers for unblocking Netflix
Most VPN servers with different IP addresses
DNS leak protection, kill switch
Strict zero logs policy on both traffic and metadata
24/7 Customer Service.
Cons
Very little
Apps can sometime be slow to connect.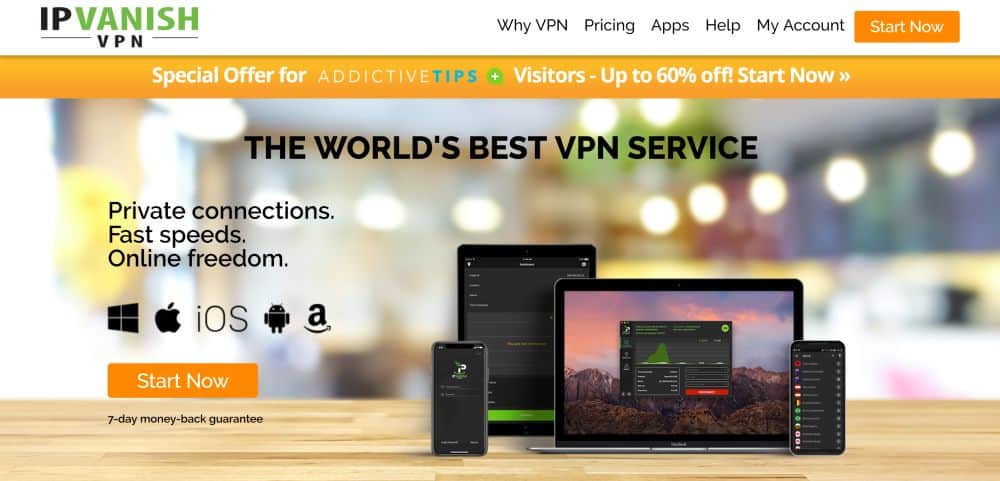 IPVanish forms something of a VPN trifecta alongside ExpressVPN and NordVPN. Like its two competitors, it has developed a strong reputation on the basis of its outstanding service.
While its price point is decidedly in the middle of the pack, make no mistake that this is anything but a premium provider in every regard. IPVanish is readily available on nearly every platform, with dedicated apps for mobile users. Like NordVPN, they also allow for 5 simultaneous connections.
As far as security is concerned, IPVanish offers both L2TP and OpenVPN protocols using 256-bit encryption as standard, which is as strong as any option on the market. While their privacy policies are solid, it is worth noting that IPVanish is based in the USA and is thus subject to mandatory logging laws. Furthermore, many are predicting that data retention laws in the USA could be changed in the near future, potentially causing significant problems.
Performance-wise, IPVanish offers connections that are speedy and reliable. They also offer access to more than 1,300 servers in more than 60 countries for users to bypass geoblocking. 300 of these servers are located in the USA, which will surely please international Roku users.
All considered, IPVanish is an exceptional VPN that makes no compromises on features or performance. If you can get over some logging, you'll love their service.
Read our full IPVanish review.
EXCLUSIVE DISCOUNT:
Our readers enjoy a
60% discount
for the yearly plan. Enjoy IPVanish for just $4.87 a month with a 7-day money back guarantee.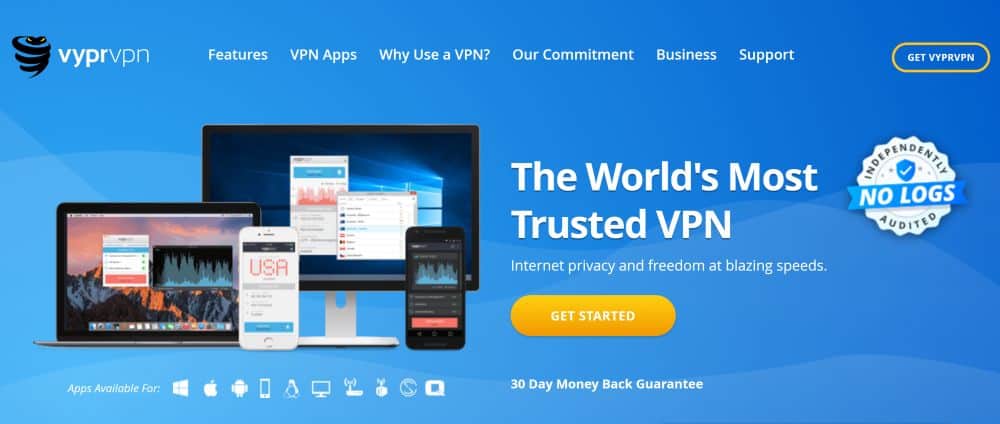 The final name on this list is yet another widely acclaimed VPN service: Golden Frog's VyprVPN. Comparable in features to the other leading options, VyprVPN is available across nearly all platforms including iOS and Android devices.
Their encryption is as sophisticated as any you'll find on the market, while connection speeds are fast and reliable. VyprVPN operates more than 700 servers worldwide, with a large portion in the USA giving international Roku users something to be happy about.
The only problem with VyprVPN comes when we take a look at their privacy provisions. Unlike most of their biggest competitors, VyprVPN does keep user connection logs. This data they retain includes such things as the user's home IP address, the VyprVPN IP address you connected to, the connection start and stop time, and the amount of data transferred.
Most experts agree that such logs are a risk to not only privacy but also security as the data might easily end up in the wrong hands. However, the reality is that this will not be a high priority among most Roku users.
If privacy doesn't concern you too much, then VyprVPN is a good bet. With good spread of features and admirable performance, their logging policy is the only thing that holds this service back from being a truly top-tier choice.
Read our full VyprVPN review.
What can I watch on Roku?
As the company has made deals with a whole host of the best streaming services out there, Roku users enjoy incredible access to a staggering amount of content. In fact, over 600 channels and radio stations are available, including:
Amazon Cloud Player
Amazon Video
Ameba TV
BBC iPlayer
CBS All Access
Google Play Movies & TV
Hasbro Studios
HBO Go
Hulu
MLB.TV
Netflix
Now TV (UK only)
Pandora Radio
SiriusXM
PBS
PlayStation Vue
Showtime
Sling TV
Time Warner Cable
VMedia
WWE Network
YouTube
ITV Hub
And many more!
Why can I only access some channels on my Roku device?
Streaming services such as Netflix and the BBC iPlayer have to buy the rights to stream the content which is available on their service. These rights are sold on a country-by-country or regional basis and in many cases, a service will only hold the rights to stream a show in a certain part of the world.
Roku is tied to the same rights agreements that their streaming partners have signed up to. This is why the BBC iPlayer is blocked to anyone trying to access its service outside the UK. It is also why Netflix has a different service for each country it operates in and each and every one of them has different content available and charges different subscription prices.
This practice is known as geo-restriction, and it is very common amongst online media content providers. It is unsurprisingly hugely inconvenient to users, who may be deprived of their favourite programmes when traveling abroad for work or a holiday. Expats in particular know the bitter sting of giving up on certain content viewable only in their home countries.
Fortunately, there is a way to get around this geo-restriction and unlock these streaming services to make them available to watch from a Roku anywhere in the world: through use of a VPN.
What is a Roku VPN?
A VPN, or Virtual Private Network, is an online security and privacy tool which can both encrypted all of your online traffic and hide your identity and location online.
When you connect to a VPN, it will establish a secure connection between your device and whichever of their servers you have chosen to connect to. This connection encrypts all your online traffic and routes it through these proxy servers before it reaches the websites and services you are trying to access.
After the data has passed through the server it then heads off to its intended destination, but crucially, it is no longer tagged with your own IP address. Instead, it has the IP address of the server in question. This secure method of transmission guards against prying eyes, nosy ISPs and snooping governments alike.
Using a VPN ensures that your traffic is obscured and hidden from everyone, even ISPs who can only see that you are connected to the VPN server. It also offers complete anonymity online, since there is no way to track your data back to your location or device. In fact, it can only be traced back as far as the VPN's server.
How does a VPN help get around geoblocking?
The most important benefit a VPN can offer to Roku users is the ability to access geo-restricted content by spoofing your IP address. If you're not quite sure what that means, fear not! It's really quite simple.
First, you need to know that your IP address is what streaming services use to determine where in the world you are located. All VPNs mentioned in this article grant their users access to numerous servers in countries all over the world. When you route your traffic through these nodes, your IP address is changed to reflect that server's country, rather than your own. This fools streaming services into delivering content appropriate for that region, rather than popping up a polite message telling you their service is unavailable in your area.
Some streaming services, most notably Netflix and the BBC iPlayer have tried to clamp down on people accessing their service in this way. The only way they can do this, however, is by identifying and then blocking individual IP addresses they have identified as coming from a VPN. This is time-consuming, costly, and ultimately ineffective as it is relatively easy for a VPN to change its IP address when necessary.
While these measures have stopped some VPNs cold, the four on our list above grant Roku users reliable access to the full extent of its catalogue, completely free of geographic restrictions!