XBoxBurner Is Easiest Way To Burn Xbox And Xbox 360 Game Images
XBoxBurner is a simple open source DVD burning software which takes nothing more than a few simple steps to follow in order to seamlessly burn the Xbox and Xbox 360 game images to DVD, so you can play them on respective consoles without facing any issues. XBoxBurner maintains a complete error log reports to let you know at what stage it encountered image writing specific problems. This assists users in analyzing the errors, disc burning related issues and also to get complete information regarding the post burn status of DVD-ROM.
To start out, you need to select the game image, specify burner to be used followed by writing speed and layer break (for Xbox or Xbox 360), and finally click Start to begin the burning process.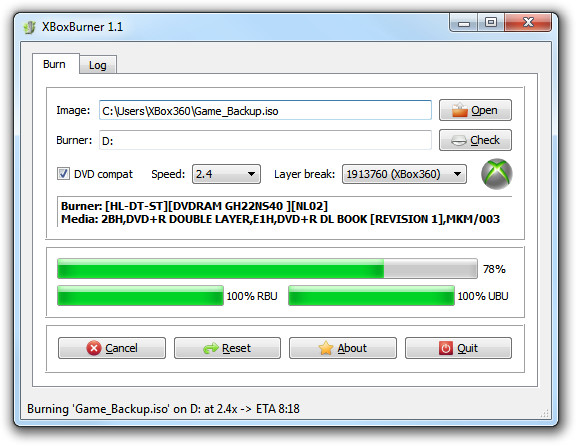 Underneath the configurations, you will see the RBU (Ring Buffer Unit) and UBU (Unit Buffer Unit) progress bar. Once the disc burning process is finished, don't forget to head over to Log tab to see if the operation was successful or not. It works on Windows, Mac, and Linux.