Calculate Time Spent On Applications With Personal Activity Monitor
Tired of keep loosing focus on important tasks? You probably need a simple tool which can track the time you spend working in applications in order to measure productivity. PAM (Personal Activity Monitor) is developed for timewasters, letting them view total time consumed by an active application.  Unlike previously covered time management software such as, Squirrel, d-jon, and True Time Tracker, it has a simple interface without any type of configurations to set up.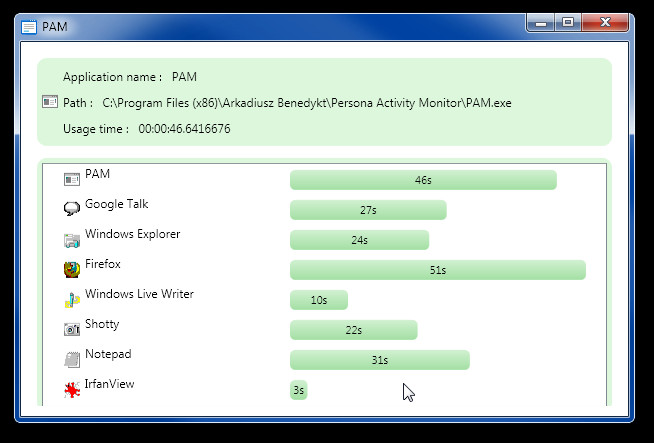 To begin, launch the application and start calculating time being consumed by active applications. After you've finished working on tasks, bring it up again to analyze which application has stolen much of your attention.  The main interface displays only the active applications. Total amount of time consumed by an application is shown on a histogram. The developer seems very keen about updating the product. You can expect improved UI with features like time analysis and report generation in next iteration.
PAM works on Windows XP, Windows Vista, and Windows 7. It is open source and has minimal memory footprint.