View And Clear Task Scheduler History In Windows 7
The Task scheduler is a great tool in Windows, which provides the facility to schedule and run tasks on particular intervals. Task Scheduler stores the tracked events for each task and the entries are stored in the Microsoft Windows Task Scheduler event log. For better protect privacy you can easily clear the history of tasks saved by the Task scheduler.
If you don't know how to view the Task's History, launch the Task scheduler, right click on the Task and choose Properties.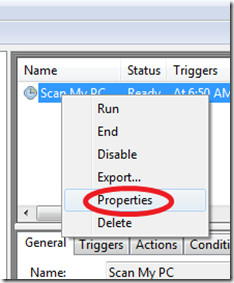 Now the Task Properties will be displayed, go to the History Tab and the history of the particular task will be visible.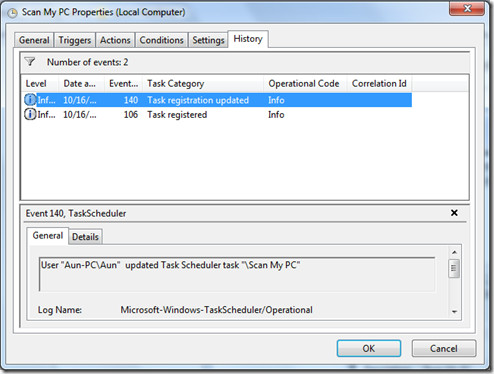 Now in order to clear the history of the tasks, launch the Event Viewer by clicking Start, then type Eventvwr.msc and hit Enter.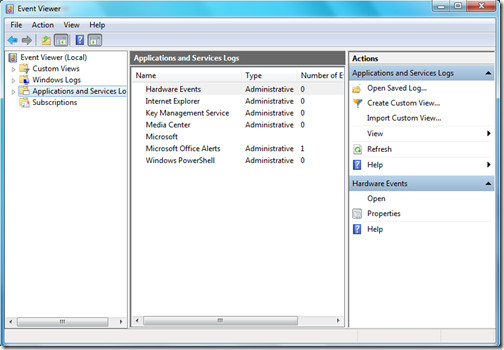 Here simply navigate to Event Viewer (Local) > Applications and Services Logs > Microsoft > Windows > Task Scheduler > Operational from the left sidebar, then right click the Operational option and choose the Clear logs option.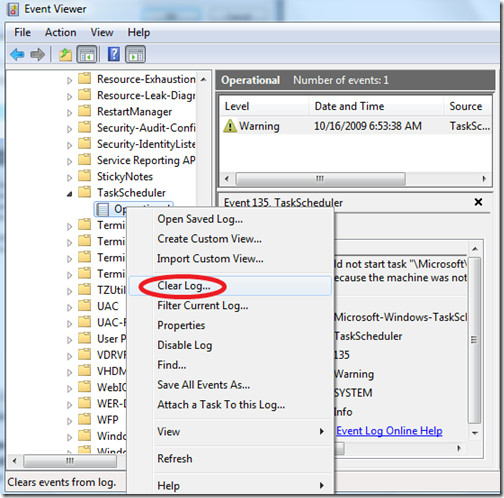 That's it, now the logs for the tasks will be cleared.