Defragment Hard Disk Faster With Java Defrag
The importance of disk defragmentation is often under estimated for speeding up a computer. Defragmentation reduces scattered files by physically organizing the contents of the mass storage device to store files in a contiguous region (if possible). Which improves the read/write rate of a hard disk due to defragmentation of files.
Java Defrag is a portable application for quickly defragmenting NTFS and FAT32 hard drives. What makes open source Java Defrag different than other defragmentation applications is that it is less resource intensive and utilizes the standard Windows Defragmentation API for moving files on NTFS hard drives. Binding the files together in this way can provide a number of advantages, such as improving the loading time in games and reducing lags.
Just launch Java Defrag and select a system partition to defragment (e.g. C Drive).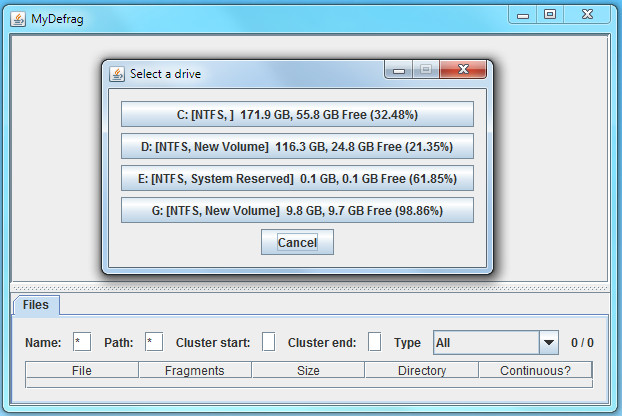 Once a partition is selected, it will be defragmented in no time. You can use the F5 hotkey for displaying the number of available drives for defragmentation. Clicking on a section of the drive map displays the cluster range, whereas, middle click allows toggling the maps view. CTRL+Mouse Wheel can be used to enhance visual visual cell size of the available drive map.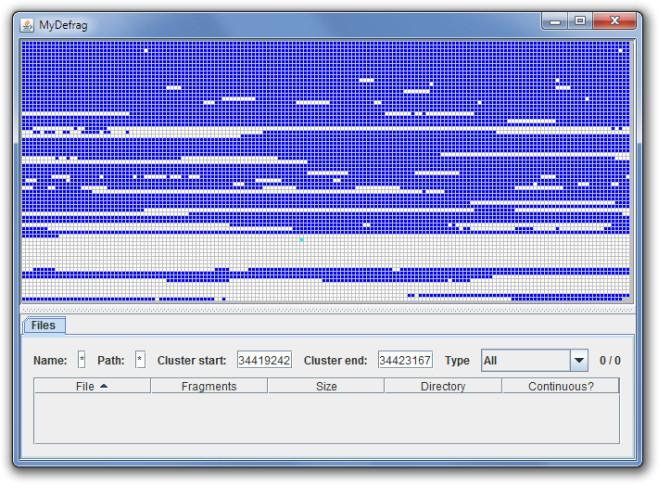 Despite being a Java powered application, Java Defrag displayed a memory stamp of approximately 90 MB (during testing) which is quite reasonable, considering that my Firefox browser is consuming 203MB of system memory. Java Defrag works on Windows XP, Windows Vista and Windows 7.