Bit Che – Desktop Torrent Search Engine And Downloader
We came across another desktop torrent search engine tool which is more lightweight than previously reviewed Torrent Magnifier. Bit Che supports up to 60 sites and the most liked features are the build-in options to view torrent details, open torrent, save torrent, copy to clipboard, etc.
Just start searching and you will be shown the results, along with the size, number of seeders/leechers, ratio, and source. You can right-click the desired torrent and click 'Open Torrent' to open it with uTorrent or any other default torrent download manager. You can also save the torrent on your computer using the Save Torrent As option.
One of the best thing about this app is that you can open or download the torrent file without having to visit the source page.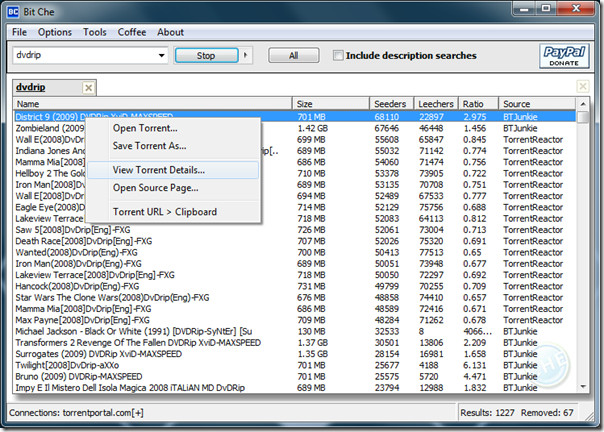 The View Torrent Details option will show you the file(s) inside the torrent, while Open Source page option will open the web page that contains this torrent. You can also choose to copy the Torrent URL to windows clipboard.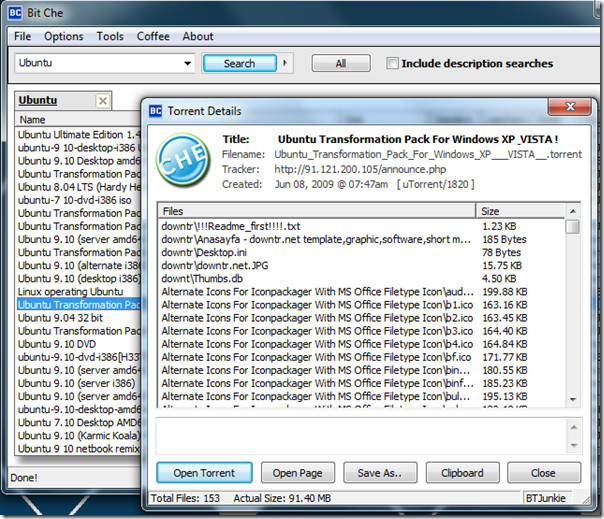 Hit Options > Preferences to open up the Preferences dialog box. Here you can change some common options and actions. You can also choose what happens when you double-click a torrent in the search result.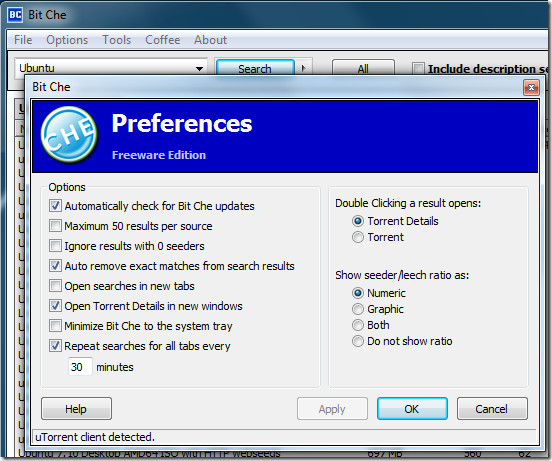 Bit Che comes as both free and paid version, but the free version is enough for most users since the paid version contains some advanced options which might not suit everyone.
It works on Windows XP, Windows Vista, and Windows 7.