Download Music Tracks From Internet Radio Stations With streamWriter
streamWriter is a portable tool (also available as an installer) which provides the utility to record and listen to MP3/AAC-streams broadcasted by internet radio stations. It has an ability to easily sort out radio channels by genre and bitrate. You can quickly save songs and create groups for easy sorting and management of internet radio streams. Filters can also be applied to exclude certain channels. It also allows creating your own playlist, as well as adding third party internet radio streams in a snap (by entering the URL of the stream). It has a unique functionality of skipping ads, which works with most internet radio channels.  You can even restrict disk space usage for saved files to ensure that the disk usage will not exceed a minimum defined size.
To begin, just select a genre and stream type, e.g. MP3 or ACC to get a list of internet radio streams. Click on any of the available streams to add them to queue. You can also sort channels by bitrate from the respective menu.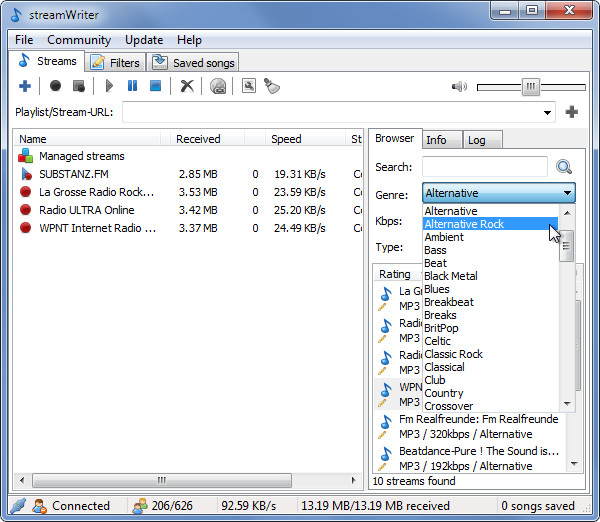 Use the right-click context menu to play, stop, pause, remove a radio stream, download a track (Start Recording option), save a playlist, and so on.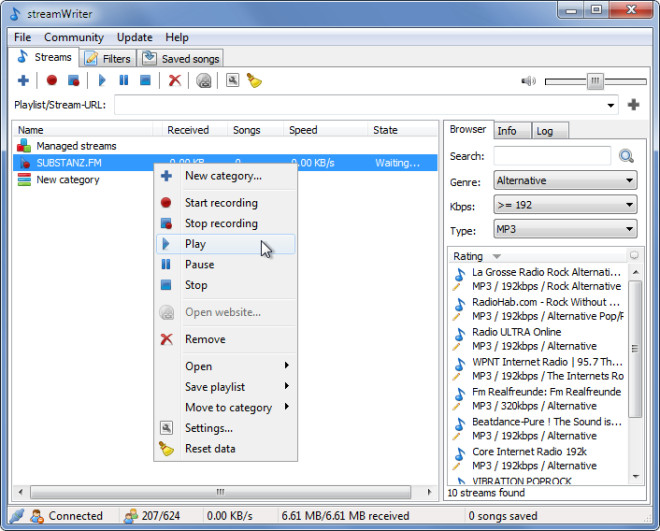 Multiple tracks can be downloaded simultaneously from numerous internet radio channels. You can also add filters to create an ignore list from the Filters tab.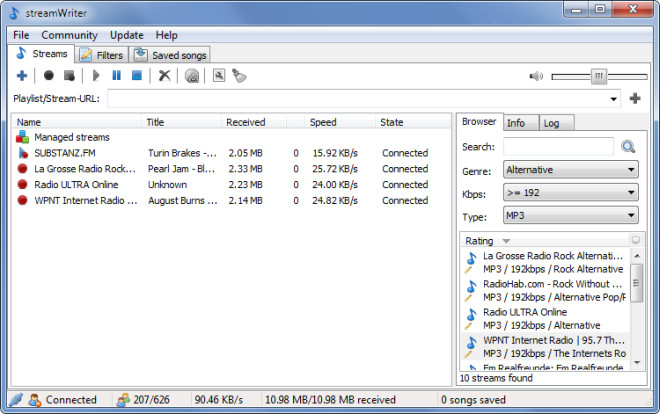 The Saved Songs tab contains a list of your saved tracks which can be played, deleted, removed from list and opened from the parent directory via right-click context menu.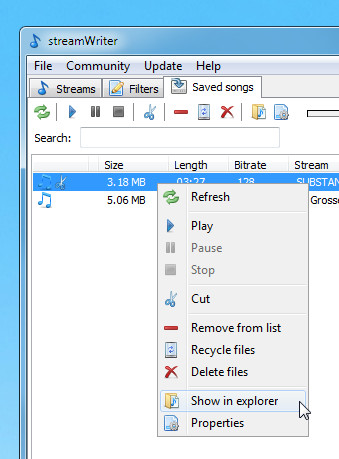 You can also create categories to manage your radio streams. Categories can be created by clicking on the + button from the main interface. To add a new stream, you can enter a URL of a radio stream in the text box on the main interface. The Info tab on the right hand side menu provides information about the selected channel including its name, genre saved songs (if any) and used bandwidth information.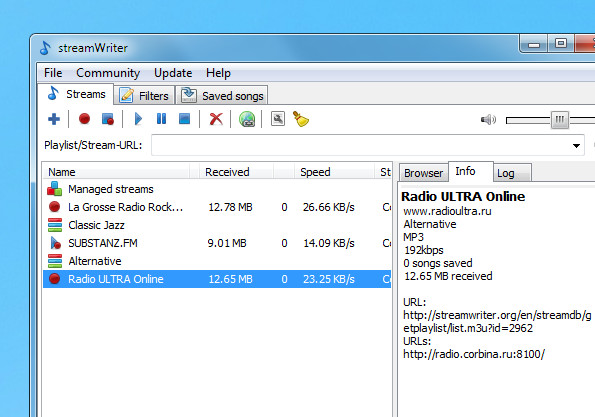 You can access advanced setting from the File menu, from where you can restrict disk space usage and set a default action when you double-click on a stream (e.g. start recording).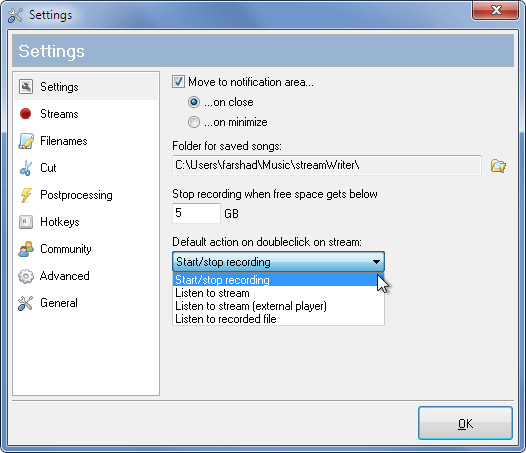 You can also register hotkeys from the Hotkeys tab. Just select an action, e.g. Play and enter a key to assign it. Other tabs provide general settings for managing ignore list parameters, bitrate settings, and regarding default output devices, such as speakers, etc.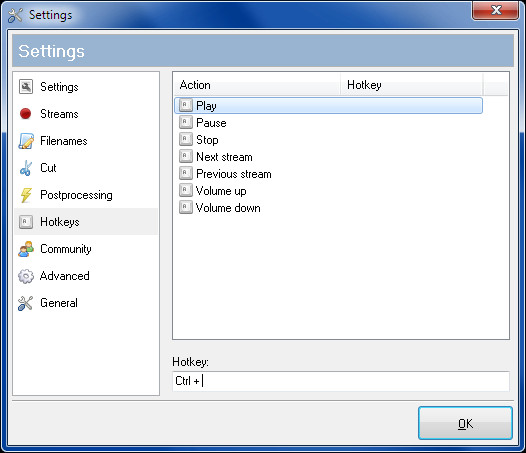 streamWriter is an easy to use and lightweight tool for listening and saving internet radio tracks with immense convenience. It works on Windows XP, Windows Vista and Windows 7.