Driver Power State Failure on Windows 10 [FIXED]
Driver power state failure is a BSOD error that may appear on Windows 10. Some users claim that the error is random. However, we can assure you that it's not.
The DRIVER_POWER_STATE_FAILURE error can have multiple causes, including outdated or incompatible drivers, a power saving mode that's not working properly, and various third-party software that hamper your system.
It's not fatal, so that means you don't have to immediately jump to reinstalling your operating system.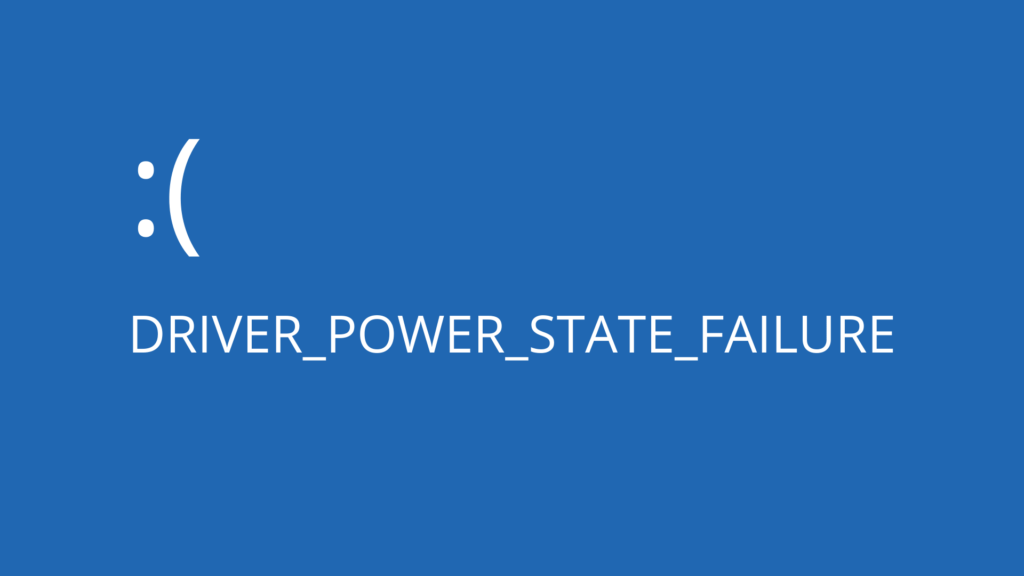 Driver Power State Failure: Fixes
Before resorting to that ultimate scenario, try using the solutions below to see if you can fix the Driver power state failure error on Windows 10, first.
1. Check your device drivers
Get started by updating your device drivers to the latest version. Although you can do this on your own, you risk getting incompatible drivers that will further damage your operating system.
The safest way is by turning to driver updating tools. These are specialized applications that automatically detect outdated drivers on your computer, find newer versions online, then download and install them.
For instance, if you have an AMD graphics card, you can easily update your AMD drivers using dedicated tools.
2. Unplug all external hardware components
Some users managed to fix the Driver power state failure BSOD error on Windows 10 by removing all peripherals from their desktop or laptop. This includes not only USB sticks, memory cards, Wi-Fi adapters and webcams, but also mice and keyboards.
Get rid of all hardware with a cable, except for your monitor. Then, reboot your computer. If you no longer get the Driver power state failure error message, then it's clearly something wrong with at least one piece of hardware.
We recommend you boot Windows 10 in safe mode and then uninstall and reinstall the driver of each device on your computer. But if this doesn't work either, you should consult a specialist to troubleshoot your faulty equipment.
3. Uninstall your device drivers
If your devices aren't working properly, they might be missing, incompatible, or corrupt. In this case, you just have to uninstall the devices. Don't worry since Windows 10 will automatically install the correct versions afterward.
Expand the menu and identify any devices with a yellow exclamation mark
Right-click each device and select Uninstall device
Reboot your computer
4. Disable power saving mode
In certain cases, the Driver power state failure can be caused by incorrect power setting profiles. It's easier to disable the feature instead of fixing it. Here's how you can do that:
5. Uninstall third-party software
Unfortunately, certain software applications are not fully compatible with Microsoft's operating system and may cause the Driver power state failure Blue Screen of Death error on Windows 10.
Examples include anti-malware applications and web browsers. In this case, there's nothing left to do besides removing the faulty tools. It can be tricky to determine the culprit, however.
Try to remember when the Driver power state failure error started appearing on your PC. It helps with pinpointing a specific day when you recently installed a new piece of software.
Select a recently installed program, click Uninstall, and proceed with the removal process. Do this for every recent app
Restart your computer and check if you still receive the Driver power state failure error
6. Use System File Checker
If your system has corrupt or missing files, it could be the reason why you keep seeing the Driver power state failure error message on Windows 10.
However, you should be able to quickly troubleshoot this problem using System File Checker (SFC).
Here's how you use the System File Checker
Run CMD with administrator rights
Wait until the computer scan is over.
Exit Command Prompt and restart your PC.
7. Restore Windows to a safe checkpoint
If you're the type of user who regularly creates system restore points, then you could revert Windows to a previous checkpoint when you didn't receive the Driver power state failure error.
Follow the wizard steps to revert Windows to a previous checkpoint
Restart your computer
At this point, if you still receive the Blue Screen of Death message with the DRIVER_POWER_STATE_FAILURE error, it's time to back up all your files and folders, in order to prepare for Windows 10 reset.
Conclusion
To recap, if you encountered the Driver power state failure BSOD error on your Windows 10 PC, you should check your device drivers, unplug all peripheral devices from your computer, and reinstall your device drivers.
You should also prevent your operating system from entering a power saving mode, remove recently installed software from your computer, use System File Checker to repair corrupt system files, and restore Windows 10 to a previous checkpoint in recovery mode.
However, if everything fails, there's no other choice besides refreshing Windows 10.
Did the solutions above work for you? Did we miss an important step anywhere along the way? Let us know in the comment section below.