Dual Monitor Taskbar Adds Workable Windows 7 Taskbar To Second Monitor
When working with dual monitors it can be quite a hurdle to deal with an extended display without an extra taskbar. Dual Monitor resolves this problem by providing an extended taskbar for your second monitor. This extended taskbar is fully functional just like your primary taskbar, complete with time/date display and notification area.
The best part that makes it truly useful is that once you move any applications or windows to the secondary monitor, their icons too are moved and shown in this extended taskbar (of the second monitor). This adds the convenience of not having to move back and forth between the primary and the secondary monitor for managing taskbar items. Optionally, you can also choose to duplicate the existing items of the primary taskbar to the secondary monitor's taskbar. The extended taskbar can also be used to pin items separately.

Right click on the extended taskbar to access Properties, lock/unlock or exit it. From the taskbar tab in Properties, you can shows labels, system clock, buttons on both taskbars, use small icons, audo-hide the taskbar, show notification area, change taskbar location on secondary screen, and lastly, select to automatically start on Windows startup.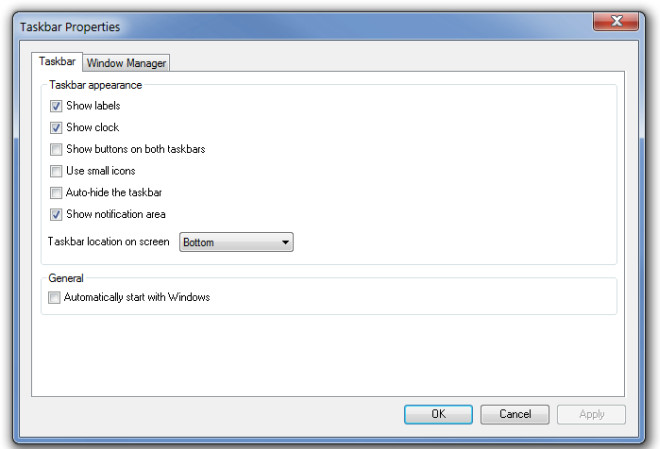 The Windows Manager tab can be used to either specify the monitor you would like to assign to the application (i.e. the primary or the secondary monitor) or to shift it between monitors using the mouse cursor.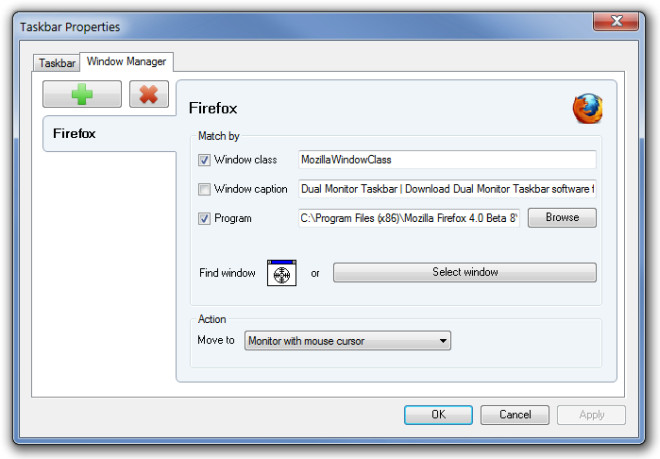 Dual Monitor is developed for Windows 7 and Windows Server 2008 R2.