Easily Move Windows Between Multiple Display Monitors
In multi-monitor setups, one of the most executed functions is moving windows between the displays. It makes organization convenient and boosts efficiency of work, but what of the irritation of constantly having to drag windows here to there. MonitorSwitch addresses this issue and makes switching windows from one display to another easier and more efficient.
As per the developers description, it "adds two custom buttons in the caption bar of any windows, allowing you to move the window to the next or previous monitor". However, this did not happen in our test with Windows 7.
What the software did here was add commands to the right-click context menu for any window. We attribute this to the difference between Windows XP and Windows 7 file systems, but found even this solution to be convenient enough.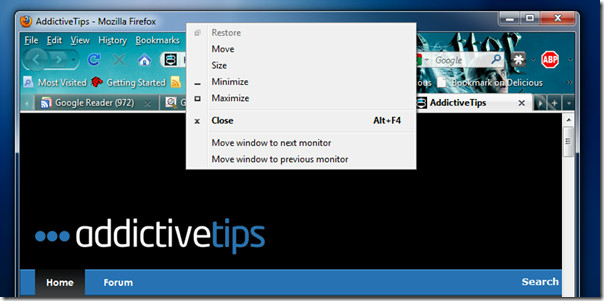 The new options are added to all the windows, regardless of the program to which they belong, hence improving the entire user experience. You may disable the commands or choose to have the tool start with Windows (under Performance tab) through the application's control interface.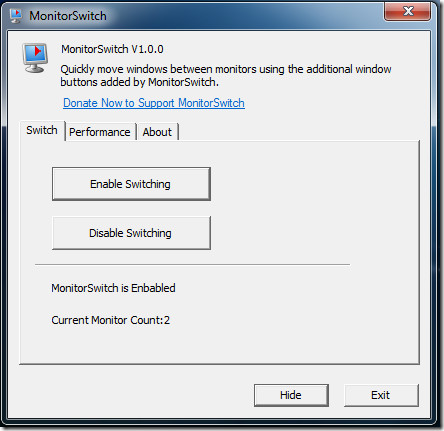 MonitorSwitch is also compatible with x64 architecture.