EmailTray Brings Desktop Notifications For Outlook, Gmail, Yahoo, Hotmail, And More
A while back we reviewed a useful Outlook and WebMail plug-in, SenderOK. At that time the program merely worked as an extension and also did not support Outlook 2010. The developers have decided to take a leap further by changing the name to EmailTray and making it independent software that runs in the system tray. It's main purposes is that of an email notifier, where it checks multiple accounts at the same time and notifies the user of new emails. However, now it does even more, sorting emails and having its own user interface.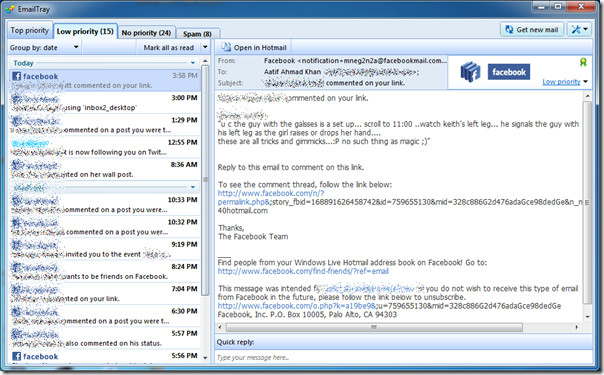 The program sorts emails in 4 categories, marking them Top Priority, Low Priority, No Priority or Spam. Classification is done based on your level of activity with a particular sender. The software also has the intelligent capability of rescuing any emails from the Spam folder that shouldn't actually belong there. User can also manually classify a sender as top priority or any other.
EmailTray also automatically decides priority for newsletters, subscription emails, social network updates etc, so that you can always have the most important stuff at your disposal with utmost ease.
In the program's settings, you can choose to add accounts, decide spam folder handling, set up parameters like internet connection settings, improve mail sorting etc.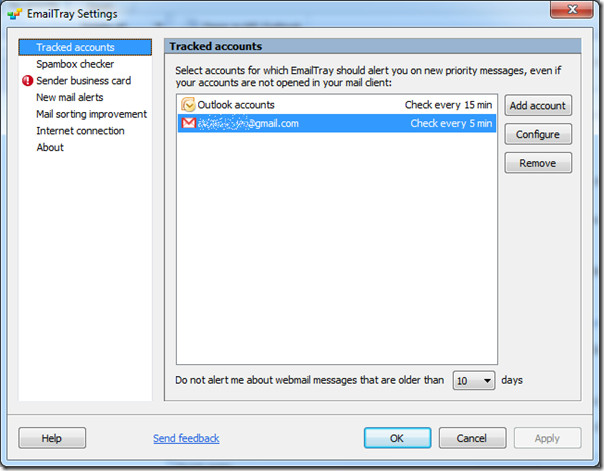 The program works with all versions of MS Outlook, including 2010, and variety of webmail services, including all popular ones like Gmail, Hotmail, Yahoo etc. Previously, as a plug-in this tool handled webmail only in respective browser views of the email service, but now that it has got its own interface, browser support is no longer required.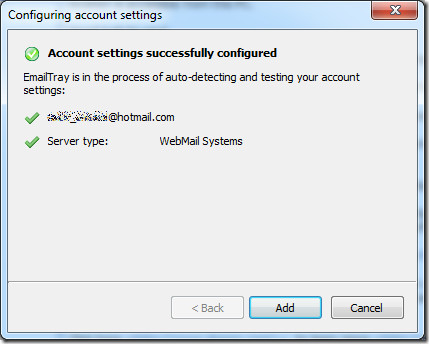 As you can see in the screenshot above, the software automatically detects the type of email accounts and corresponding settings as soon as you put in an email address. EmailTray also requires a user to configure a free account with their own server. According to the developer, no passwords or personal information is ever sent to the EmailTray servers, and all such information is always stored only locally on the system.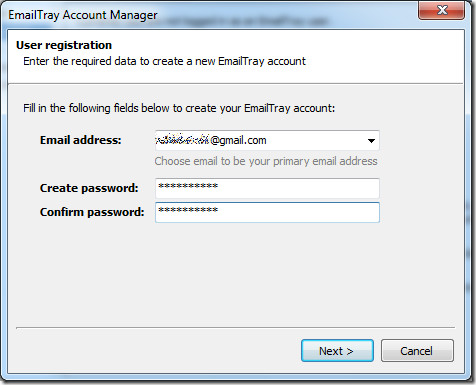 You can configure the duration after which EmailTray would check all added accounts for new emails. You get notified for all top priority emails, since that is the main purpose of the program, but notifications can be configured as per your liking. The program also notifies when it rescues some important email from a Spam folder.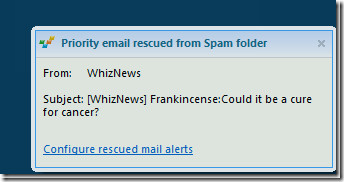 EmailTray is a wonderful, free utility that I find very useful and have no complaints with whatsoever. The software works with Windows XP, Vista and Windows 7. We tested it on Windows 7 32-bit OS.