FastStone Image Viewer – Great Image Viewing And Manipulation Program
We have covered a long list of image viewers, Pixelitor, Shotwell, NexusImage, Zoner Photo Studio, you name it, with each one of them having some unique functionality. Fast Stone ImageViewer is one of the oldest image viewers out there first released in November, 2004. Surprisingly we haven't reviewed it at AddictiveTips. As said before, we have covered tools catering to diverse needs from end-users, FastStone Image Viewer's most distinctive aspects are Crop Board (a build-in multi-featured tool to crop images), Draw Board (with loads of drawing and image editing options), image comparison, lossless JPG transitions, image annotation, and digital camera image format support.
You can apply a Skin to overhaul the look of the main interface.  Beside being an image viewer, it is a multi-lingual image management tool with file explorer at the left side, thumbnail viewer at the bottom, while an extensive toolbar with various kinds of options given on top.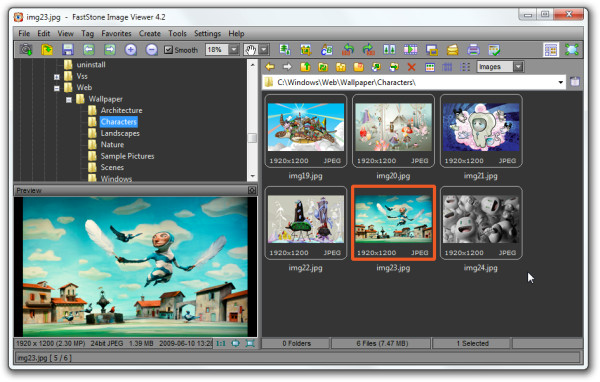 Apart from some basic file manipulation and navigation options, you can access resampling tool, rotate images by degrees, compare multiple images, run slide show, and do much more. All these options can also be applied from the right-click menu.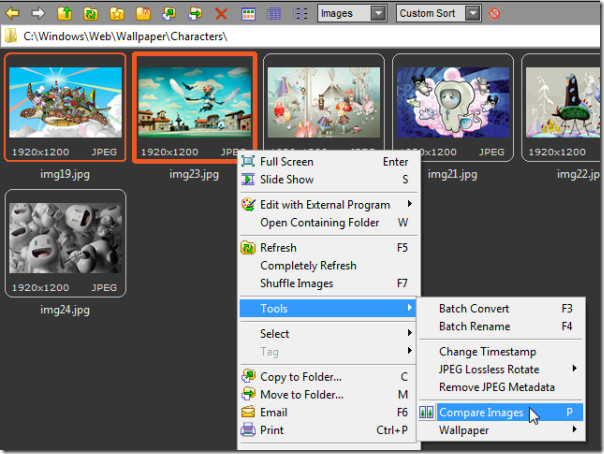 The crop board offers a simple way for cropping images. You can manually select an area to be cropped while pre-defined sizes can also be picked. It contains a wide list of Paper Ratios to quickly select a size of the image with flip ratio option. You can also copy the cropped image to clipboard without making changes to the original image.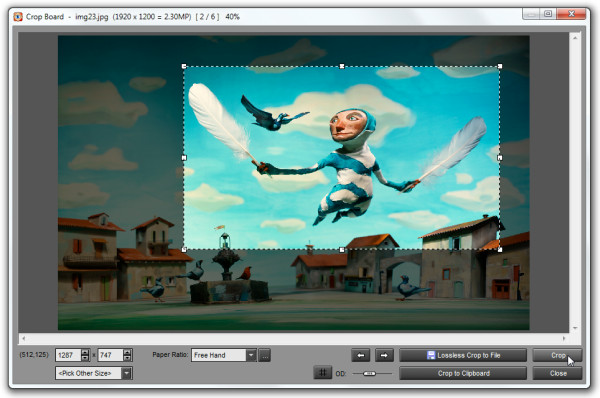 The Draw Board provides user with pre-defined shapes (ellipse, rectangle, call-outs), which you can insert anywhere in the image. All the effects, shapes and callouts are of high quality, while you can also change the color, opacity and border accordingly. Each category of shapes/callouts further offers many shapes and effects, the main categories are listed at the left side and underlying shapes/options are shown in the bottom. All the shapes are inserted as an object over the image, you can easily remove or move them without using a eraser.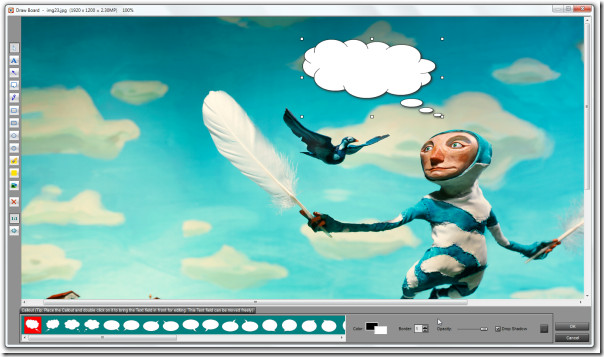 From Settings, you can change some general application behavior and customize it as per your requirements. The application supports dual-monitor setup to view both the thumbnail browser and image in full screen simultaneously. Image Comparison feature offers you synchronous scrolling with an option for creating relative histogram to view both image difference levels.
The application has been available since 2004 and has come a long way since the initial release. The portable version is also available which you can carry around while on the go. It supports Windows XP/Vista/7. We tested the portable version on Windows 7 x86 system.
Download FastStone Image Viewer