FreeMake Video Converter v1.3 Brings GPU Hardware Acceleration, Preset Editor, And More
Back in July, we reviewed FreeMake Video Converter – an aesthetically appealing video converter which at that point of time supported various video formats with an ability to upload converted videos directly to YouTube. Recently, its developer Kate Smith updated me with a whole lot of new & interesting features included in latest iteration – Ver 1.3.0. Amongst the list, the most significant improvements are, a preset editor to let user select video/audio codecs & other video parameters along with an icon, support for SWF, MKV, and MPEG formats, and intrinsic preset list has been improvised with Apple, Sony and Android devices. Additionally, users can now put a limit on output file size and select video quality-speed specific encoding options.
Adding more, the conversion speed has been carefully addressed in this latest release, with NVIDIA CUDA integration, users will experience faster conversions. On the main screen you can turn-on the NVIDIA CUDA to enable GPU hardware acceleration. You have all the aforementioned ready-made presets lying in Format pane, scroll across the presets list to choose the best one as per your liking.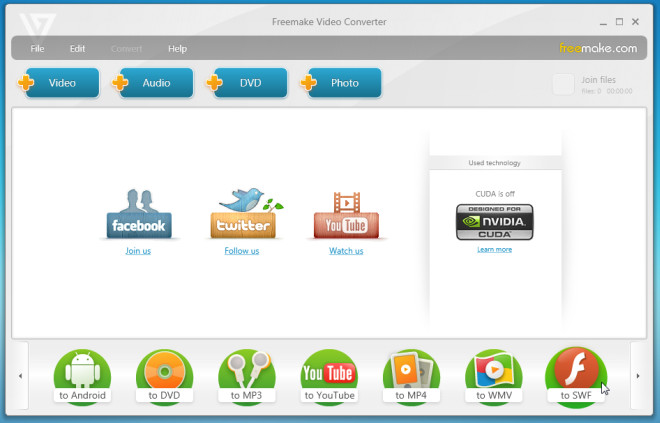 In Preset editor, you can specify the frame size, video codec to be used, frame rate, video dimensions, audio codec and click OK to create a custom preset for the target device.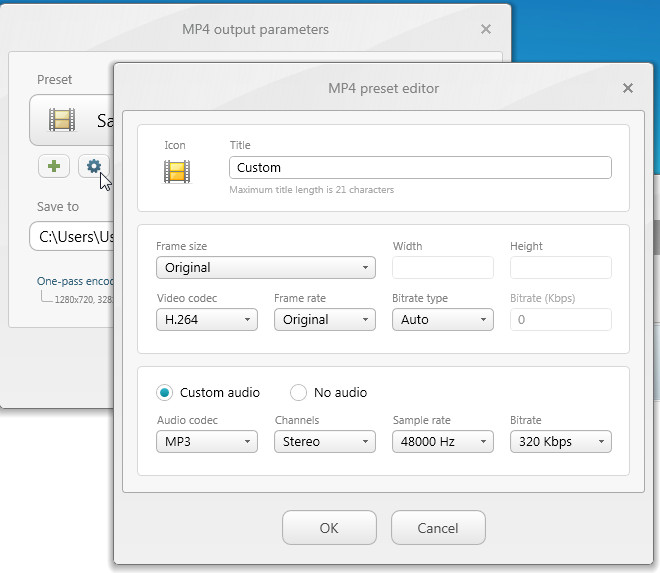 In output parameters dialog, you can select either one-pass for quicker/low video quality media conversion or two-pass encoding for slower conversion but with high quality. A click on output size will bring a window where you can limit down the output file size.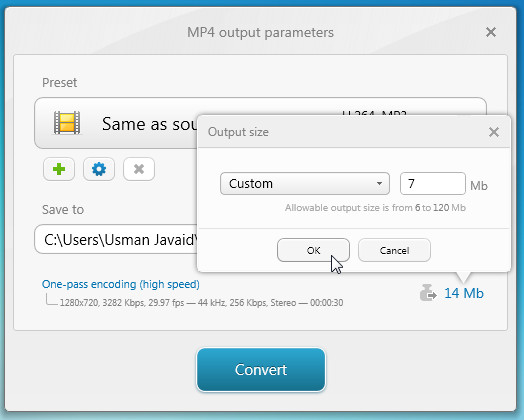 Overall, the application seems more stable, conversion speed is faster and with preset editor, you can choose a codec along with all the basic video parameters to convert videos for you favorite device. It supports Windows XP/Vista/7 while testing was done on Windows 7 x86 system.
Download Free Make Video Converter 1.3.0