Free Make Video Converter Is Brilliant Eye-Candy Advanced Video Converter
The software arena is overwhelmed with hundreds of awesome media converters. Every time we come across a brilliant media converter, we can't wait to test out for you. Amongst many media converters, Freemake Video Converter is another powerful and absolute media converting tool catering both audio & video conversions. It sports most eminent video formats such as; AVI, MP4, WMV, and 3GP. It has an ability to burn video to DVD disc on-the-fly. The long list of famous audio formats is also supported to instantly convert into MP3 format. The shining part is that, you can specify an image set to convert into video format and easily upload a converted video file to your YouTube account.
Furthermore, the stunning interface is quiet awesome, flaunting each feature it offers right up-front. To add a video or audio for conversion, click the respective button. You can also add DVD to quickly convert it in other supported video formats & even extract audio in MP3 format.  It supports video conversion in mobile devices compatible format like; iPhone, iPad, iPod, PSP, Blackberry, etc. Usage cant be easier, once media file is added, from lower part of the window, select the required format, specify the output location to begin conversion.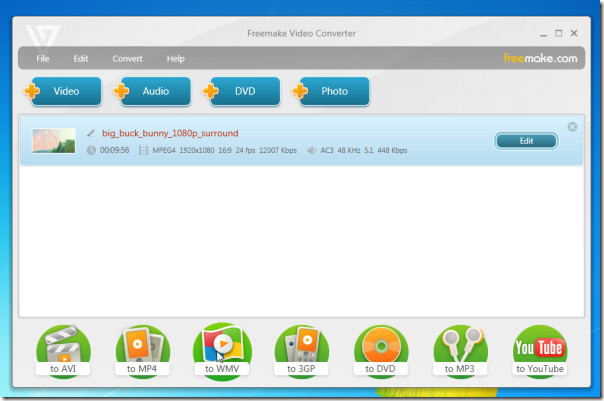 It also allows user to edit video, clicking Edit link with inserted video will bring up video editor, where you can flip, rotate and crop the video.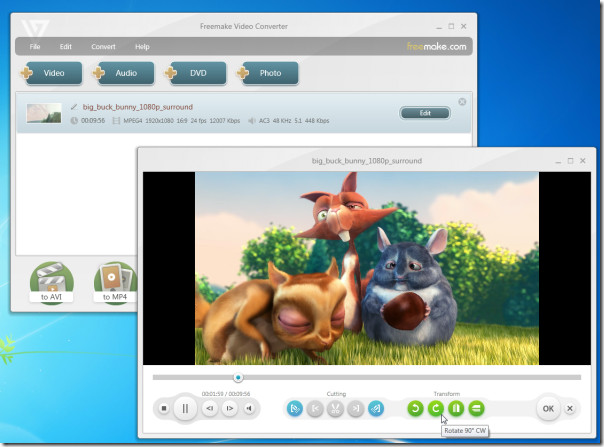 It also features an awesome Photo converter. You can easily convert photo set in desired video format with an option to select HD 1080, 720 and other video qualities.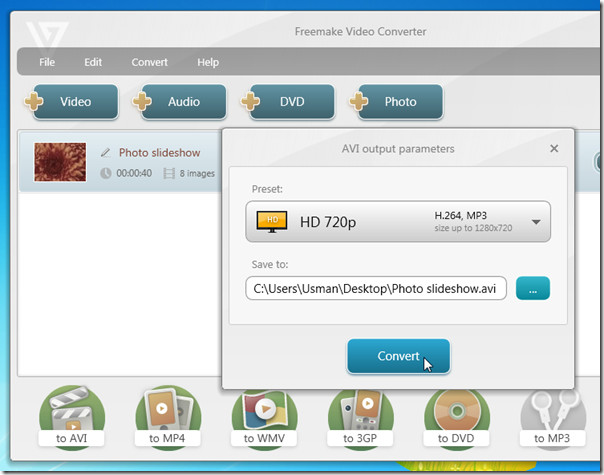 As aforementioned , it also lets user upload video to YouTube account. Click YouTube to enter login credentials and clicking Upload will begin uploading the converted video.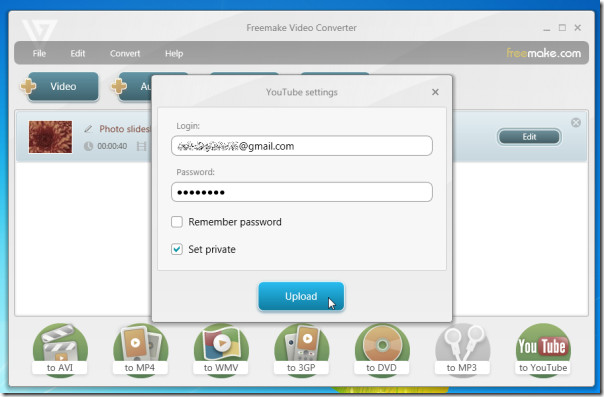 Comparing the media conversion speed it offers with previously covered brilliant media players like: Oxelon & Handbrake,  it stays a little behind. But as it can convert photo set into video format with an ability to upload on YouTube, you can give this application a shot.
It runs on Windows XP, Windows Vista and Windows 7. Testing was done on system running Windows 7 32-bit.
Download Free Make Video Converter