View Yahoo Messenger Chats Of All Users With Yahoo Archive Decoder
Yahoo Archive Decoder is a small application for decoding conversations saved in Yahoo messenger's Profiles folder. According to the developer, the idea behind developing this spying application was to allow parents who want to keep a constant check on their kids conversations and messages. Decoding private conversations can be done without requiring any sort of user credentials or login information as long as the DAT file in the profile folder is available and not encrypted with any other third-party encryption tool.
Aside from being a spying application, you can use it to view your chat archive without having to connect with internet or sign-in to Yahoo messenger. The application offers a simple interface with dead simple usage. It requires you to specify the profile folder of the user whose conversations are to be decoded. You will find all the profiles (of previously signed-in users) in the following directory:
C:\Program Files\Yahoo!\Messenger\Profiles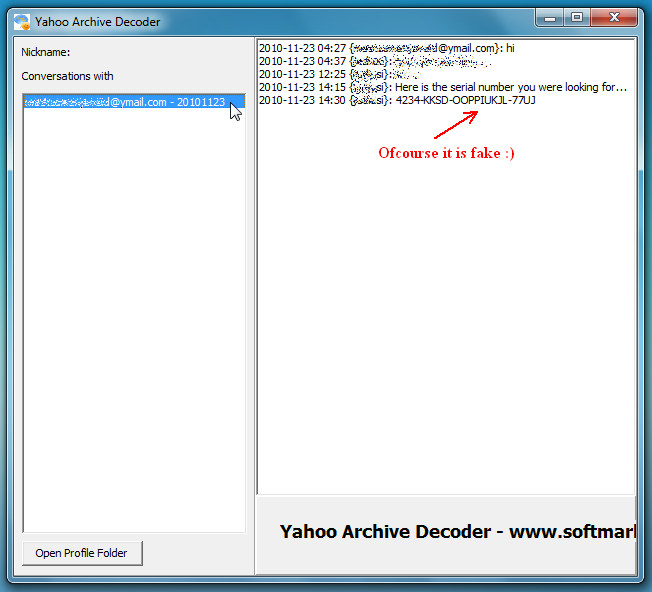 Once Profile –> Archive –> <<Username>> folder is found, it will list down all the conversation contacts in left sidebar while the decoded conversation can be read in the main window.
It was successfully tested on Windows 7 x86 system while It supports on Windows XP/Vista/7.
Download Yahoo Archive Decoder