Get Windows 8 Start Screen On Windows 7 With Omnimo Rainmeter Skin
Rainmeter is a famous desktop customization tool which provides a number of skins for customizing the look of your desktop with floating widgets for monitoring system resources, viewing RSS feeds, Facebook, Gmail account notifications and a lot more. Recently, a developer over at deviantArt has created a Windows 8 and Windows Phone 7 inspired multifunctional interactive desktop information center based on Rainmeter, called Omnimo. It brings the Windows 8 start screen metro user interface to Windows 7. In this post we will provide you with the step by step guide for installing Omnimo Rainmeter skin and give an overview of the features which it offers.
To install Omnimo, you will first require installing Rainmeter 2.0 or above (Download link given at the end of the post). Once done, launch the Setup.rmskin residing in Omnimo folder to start the installation wizard.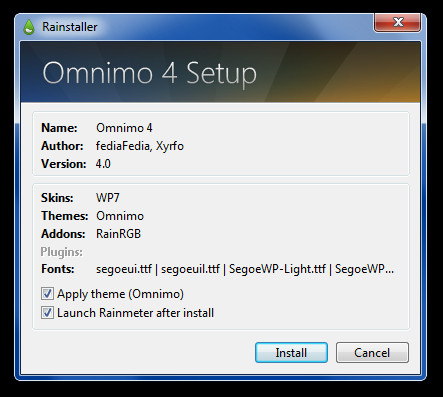 From the welcome screen of the wizard, select required options and click the Arrow button to proceed further. The available configurations include options to select a 24/12 hour clock, Fahrenheit view for the weather widget, and to enable/disable desktop icon. If you choose to disable the icons, you will not see any desktop icons when Rainmeter is running. You can optionally enter a weather code for your area or configure the settings later to get weather updates.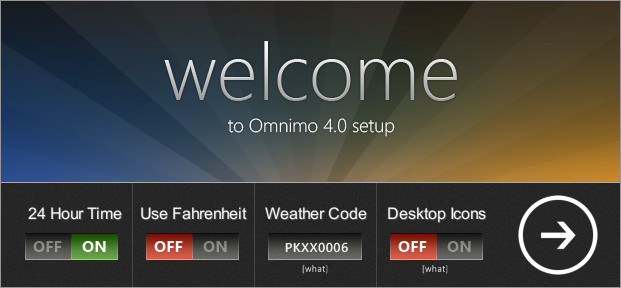 In the next step, select a language for the theme's interface. Clicking on a language name will take you to the next step of the wizard.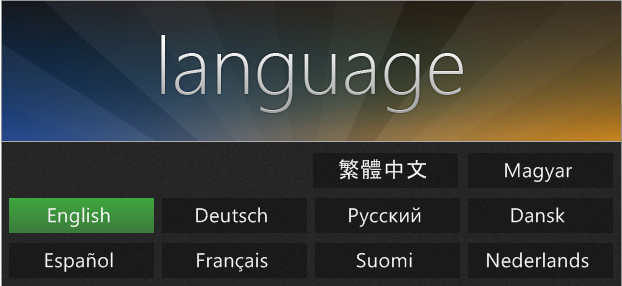 Finally, select a theme style and then click on a screen resolution to complete the configurations. There are three Omnimo theme styles available for displaying the widgets. You may choose the one you like the most from the image preview of the themes.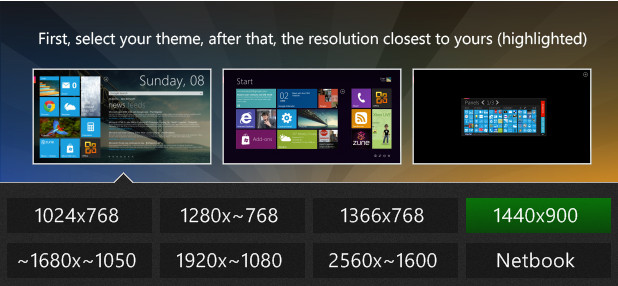 The theme remains functional as long as Rainmeter is running; you can exit Rainmeter and Omnimo from the system tray anytime. It displays widgets on the left side and provides a search bar on top. The default search engine is Google, however, you can switch to other search engines by clicking Search Bar drop down menu. A time and day display is provided above the search engine while the left side contains, weather, picture, Gmail, PayPal and application widgets.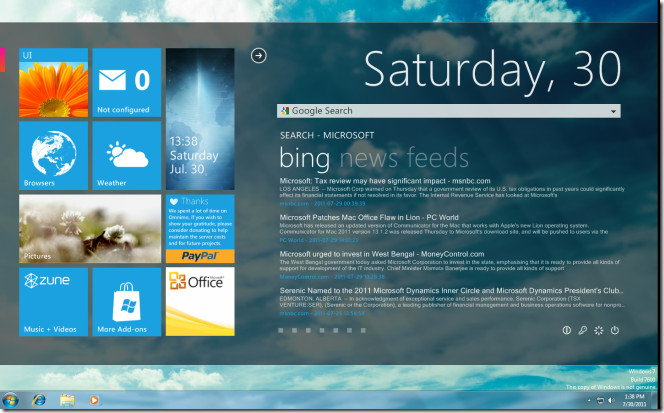 Hovering the mouse over a widget will give you more configuration and application launching options. For example, you can hover your mouse over the browser's widget and click on a browser to launch it. Similarly, you can configure a Gmail account, a weather location, a pictures folder for image slideshow widget and so on.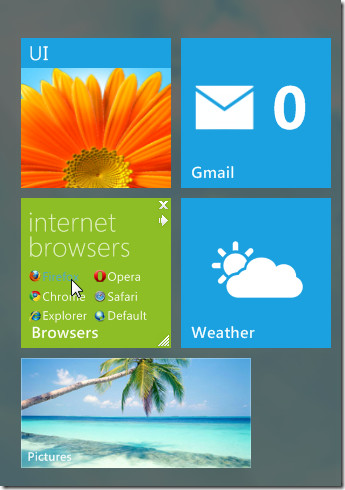 To further customize the look of Omnimo, click on the above arrow, followed by the Paintbox button. This will open a window with options to change the color and style of the theme and to add more application shortcuts to Omnimo.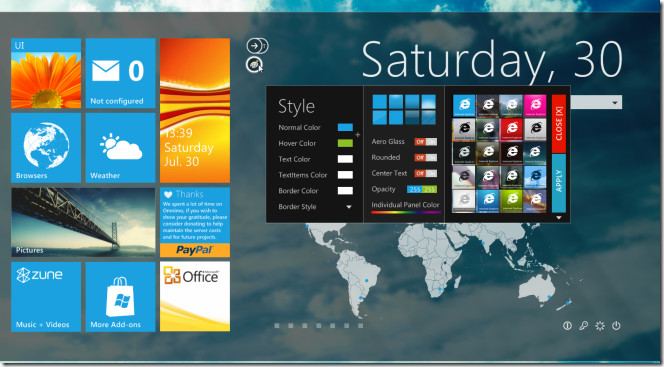 Omnimo works with Rainmeter 2.0 or above and therefore, works on Windows XP, Windows Vista and Windows 7 only.