GonVisor: Viewer For Images, E-Books, Comics And Compressed File Formats
GonVisor is a Windows application that supports viewing pictures, comics, magazines, content of compressed archives and e-books from various formats, including CBR, CBZ, CBA, CB7, ZIP, RAR, ACE and 7ZIP. With the help of this application, you can create a group of selected images, order/reorder them, add a description (such as the author's name, date, comment etc), and password protect them. Details past the break.
Files can be opened in GonVisor either by using the File drop down menu, or dragging supported files on to the main interface. The File menu contains options to open images, a list of images, a folder with images, images from a PDF, compressed archive formats (ZIP, RAR, 7Z) and comic book formats (CBZ, CBR, CBA, CB7). You can also extract opened image archives to a specified location, as well as copy an image to clipboard, print it, open a bookmark, open recent files and resume last file on startup. All these options have a hotkey displayed next to them for quickly opening the aforementioned files. You can move between pages (next/previous) from Actions menu, and switch to full screen mode, zoom, activate double page, magnify, rotate and improve image clarity from Image drop down menu.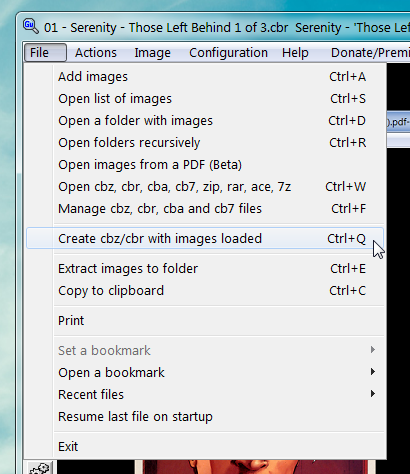 During testing, we determined that while the application easily opened image and comic book archive files, it was unable to open archives that contained files of a different origin (such as an EXE file). This means that, although this application can open ZIP, RAR and 7Z archives, such archives must contain files of GonVisor supported format (e.g. PNG)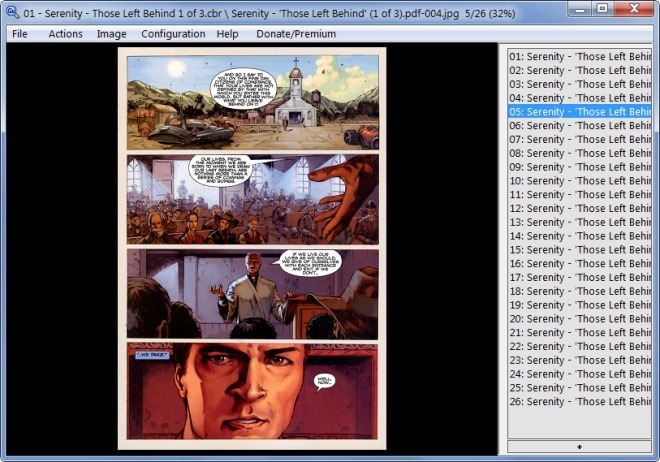 GonVisor is available in multiple languages, and with both an installer package as well as in portable format. You might also want to check out Free Opener, which is an application that supports a large number of file formats, including video, audio, document and image formats. GonVisor works on Windows XP, Windows Vista and Windows 7.