Group And Organize Desktop Icons
Sometimes your desktop is about to burst with application icons, shortcuts, files, folders, etc, and in this very situation, finding the certain application, shortcut can also become difficult, as you need intensive navigation but wouldn't it be great if you can manage the whole lot of icons, applications and other files & folder on desktop in desktop management tool providing an option of grouping up the desktop content? Desktop Manager BBox provides the very same feature.
It is a freeware utility, useful for those who often find themselves in the maze of desktop clutter. As grouping up desktop content can be an option to make it look tidy & neat, take a shot of this small but extremely useful desktop manager. To start off with, launch the application, create a new group and give it an appropriate name.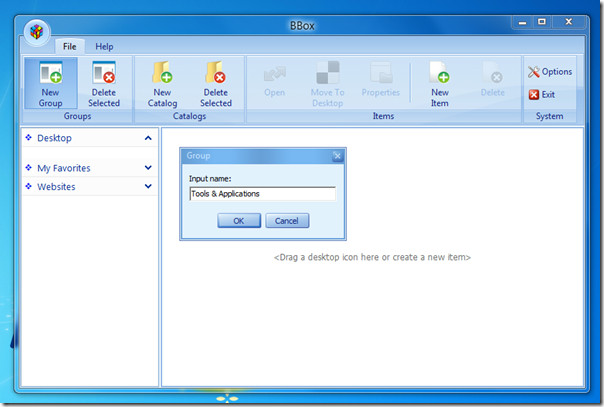 Now create a new catalog in the group, by right-clicking the newly created group, and start dragging the desired items from desktop right into the newly created catalog. This will remove the applications' icons from the desktop, and eventually maximize the desktop area.
Make sure that you are grouping up same kind of items in a catalog, to prevent any sort of confusion in the future.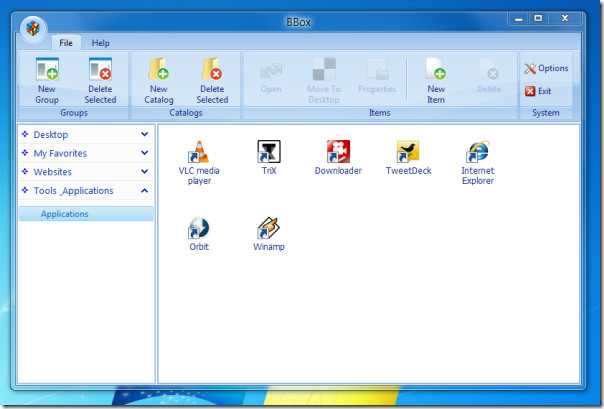 You can easily access these applications from its window. Down the line, if you will need to revert the icon(s) back to the desktop, select the icon(s) and click Move to Desktop button on ribbon.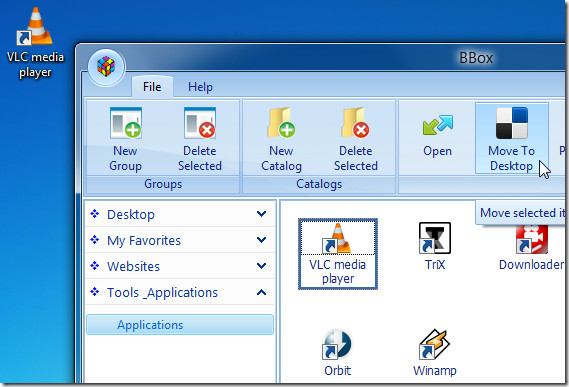 Desktop Manager BBox is a great find, as it provides the very useful way to manage and unclutter the desktop, which eventually gives desktop a clean look. If you want to organize the desktop icons on the desktop without having to move them, check out Fences.
It runs on Windows XP, Windows Vista, and Windows 7. Testing was done on system running Windows 7 32-bit.